Kyle Rittenhouse Assault Rifle Will Be Destroyed by Police After Kenosha Shooting
A Wisconsin judge on Friday ruled that the assault-style rifle that Kyle Rittenhouse used to fatally shoot two people and wound a third during a 2020 protest will be destroyed by a state crime lab.
Kenosha County Judge Bruce Schroeder, who oversaw Rittenhouse's trial in November, made the decision after the 19-year-old requested to have the Smith & Wesson M&P 15 semiautomatic rifle returned to him during a court motion earlier this month. A spokesman for Rittenhouse later said that he wanted the item to be destroyed and thrown away to avoid becoming a symbol of celebration in the shootings.
In agreement with Rittenhouse's lawyers, Schroeder and Assistant District Attorney Thomas Binger said the state would destroy the gun this year, most likely in April. Other items that Rittenhouse requested to receive, including a face mask and clothing he wore during the shootings, were returned to him.
Schroeder also ordered the return of the $2 million posted for Rittenhouse's bail. The funds will be divided among his attorney, a foundation that raised donations for his defense, and actor Ricky Schroder, who donated to defense efforts, according to the Associated Press.
Rittenhouse used the rifle to shoot and kill Anthony Huber and Joseph Rosenbaum, and wound Gaige Grosskreutz in Kenosha on August 25, 2020, when he was 17. Rittenhouse argued that he traveled to the city with ammunition to help protect local businesses amid social unrest after the police shooting of Jacob Blake, a Black man.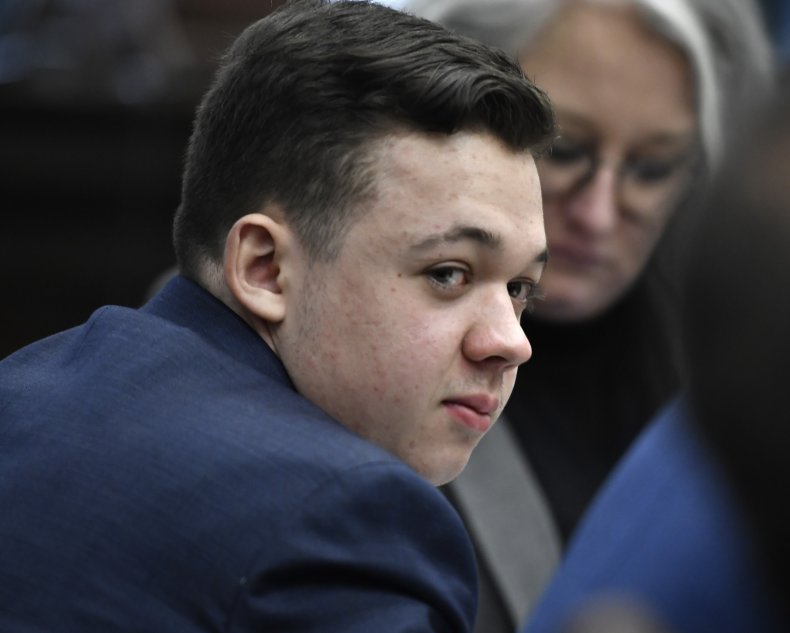 The then-17-year-old said he was acting out of self-defense when he used the weapon against the three men. In November, he was found not guilty on all five first-degree felony counts charged against him, including intentional and reckless homicide.
Rittenhouse—who recently turned 19 on January 3—had the AR-15-style rifle purchased for him by his friend Dominick Black at the time of the shootings, since he was underage. According to court documents, Black agreed that Rittenhouse would become the owner of the gun on his 18th birthday.
Following his acquittal, Rittenhouse claimed that he did not want media attention and wanted to resume life as a "normal kid." However, he has since appeared in interviews with multiple conservative media outlets and has met with conservative politicians including former President Donald Trump.
The trial sparked a polarizing nationwide debate, with Republicans embracing the teen's actions and turning him into a symbol of heroism, while Democrats have condemned the violence and noted that the ruling did not give justice to the victims.
Earlier this month, Hancock claimed that Rittenhouse has no interest in allowing the rifle to become a symbol on either side of the political spectrum.
"At the end of the day, two people did lose their lives, period," Hancock said. "That weapon was involved in that. That weapon doesn't belong on a mantle. It doesn't belong in a museum. It belongs where Kyle wants it, and Kyle wants it destroyed. [T]here's plenty of people out there who would like to hold these items up, on both sides. That's nothing Kyle's interested in."
Update 01/28/22, 3:45 p.m. ET: This story has been updated with additional information about Rittenhouse's bail.