Kyle Rittenhouse Liked Andrew Yang, But Is Now 'Trying to Stay Out of Politics'
Kyle Rittenhouse was a member of the "Yang Gang" who attended a rally for former President Donald Trump because he "supports the police" but now says that he wants to avoid politics.
Rittenhouse, who was acquitted last week of all charges related to him fatally shooting two Black Lives Matter protesters last year, said that he was a fan of businessman Andrew Yang's political career in a freshly-released segment taken from his recent interview with Fox News host Tucker Carlson.
"I'm gonna get a lot of hate for this, but I was a pretty big Andrew Yang supporter before all this," Rittenhouse said. "I was part of the Yang Gang... He's a good dude. But I wasn't really into politics. I didn't know much about Trump, I didn't know much about Biden."
"I went to a Trump rally because Trump supports the police, he's a businessman, that's what I liked about Trump," he added. "I didn't know much about politics, I was just a 17-year-old kid... I liked Andrew Yang, I liked his policy a little bit... very intelligent."
When asked by Carlson whether being tried on murder charges had "changed" his politics, Rittenhouse said that he did not know but had "been trying to stay out of politics completely."
"No matter what direction I'm gonna go, there's gonna be people that don't support me no matter what," Rittenhouse said. "So, I think it's just in my best interest to avoid politics because I'm not a political person, I'm just a person who was attacked and defended myself."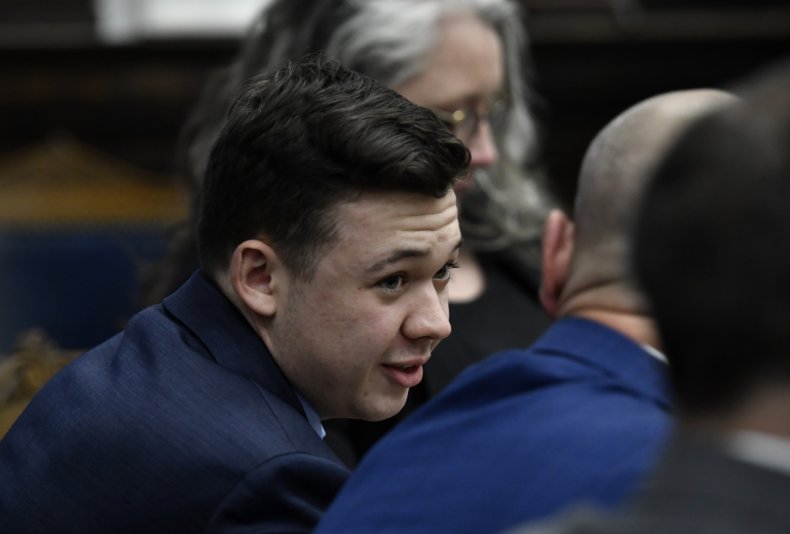 Rittenhouse said that he was a supporter of the Black Lives Matter movement during a different part of his interview with Carlson, adding that he was "not a racist person" and believes "there needs to be change." He also noted that he fired his former attorney Lin Wood for promoting the "insane" pro-Trump QAnon conspiracy theory and false claims of massive fraud in the 2020 election.
Yang, known for his signature policy of Universal Basic Income, was a Democratic candidate for president in 2020 and New York mayor earlier this year. He left the Democratic Party in October to become an independent and formed The Forward Party, a political action committee that Yang hopes will be recognized as a new political party.
Rittenhouse has been repeatedly championed by Republican politicians as a hero for exercising his right to self-defense both before and after his acquittal. Although he told Carlson that he hopes to avoid politics, Rittenhouse recently met with Trump at Mar-a-Lago, with a photo of the pair posing together being widely shared online this week.
Republican members of Congress have rushed to capitalize on Rittenhouse's popularity among conservatives. At least four GOP House members have offered the teenager an internship that he has given no indication of being interested in. Representative Marjorie Taylor Greene (R-Ga.) also introduced legislation that would award Rittenhouse the Congressional Gold Medal.
Newsweek reached out to The Forward Party for comment.