Kyleen Waltman Had Shoulder Re-Grafted After Losing Both Arms in Dog Attack
A South Carolina woman who had her arms amputated following a dog attack has had to have multiple skin grafts on her shoulder, according to her sister.
Kyleen Waltman, 38, was severely mauled by three dogs while she was walking along a road in the town of Honea Path on March 21, 2022.
Waltman, a mother of three, suffered extensive injuries as a result of the attack, including to her legs and arms, according to a GoFundMe page Waltman's sister set up to raise funds for her medical bills and other expenses.
"She has had both arms amputated up to the shoulder and now she had to have her colon removed," her sister, Amy Wynne, said in the fundraiser description that was created following the incident.
Figures from the Centers for Disease Control and Prevention (CDC) show that more than 4.5 million people are bitten by dogs every year in the United States. In roughly one in five of these cases, the bites require medical attention.
Waltman spent around seven weeks in hospital after the attack, undergoing several procedures, and has finally returned home after having her shoulder re-grafted, according to Wynne.
"It has been rough and we've been trying to get her settled into her new life," Wynne said in an update posted Tuesday. "It's hard on the family at the moment because we have no outside help, she has been denied for Medicaid and disability. So we have to do it all for her."
Following the attack, 38-year-old was placed on a ventilator and life-support. On March 29, she underwent surgery because she was running a slight fever and was showing signs of infection.
"She did have a small nub on her right shoulder where she would [have] been able to have a prosthetic but, the infection was in that nub so they had to remove it all the way to the shoulder," Wynne said.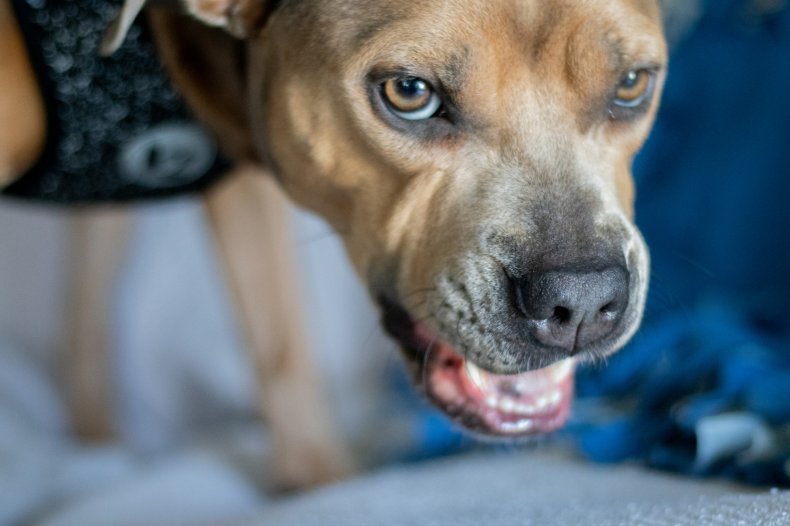 On April 4, Waltman had fully woken up and doctors told her about her arms but it caused her a "great deal" of anxiety, according to her sister, so medical staff sedated her.
"So here we are trying to figure out how to keep her from thinking negative thoughts about her life," Wynne said. "I understand that for 38 years she's had arms and now she doesn't, how she's thinking. She's still fighting."
The sister subsequently said too much tissue had been removed from Waltman's shoulders and she would not be able to have regular prosthetics fitted.
"It's sad to see her like this," the sister said on April 25. "Tomorrow she goes back to surgery for her leg and another graft on her right shoulder."
On April 27, the sister said doctors told the woman about her arms again and that she was now fully aware of the situation. "She still has a long way to go," Wynne said. "She has survived this for a reason. So through prayers and Jesus Christ she will prevail."
To date, the GoFundMe page has raised more than $261,000 dollars, with a goal set for $300,000.
Abbeville County Animal Shelter & Control told PEOPLE that authorities euthanized the dogs responsible for the attack—two pit bulls and one mixed breed—following the incident. Meanwhile, eight other dogs on the owner's property were transferred to the shelter.
The individual has been charged with three counts, including owning a dangerous animal that attacks or injures a human.
Newsweek has contacted Abbeville County Animal Shelter & Control for comment.