Kylie Jenner Using Private Jets the 'Wrong Way' Says Aviation Expert
While Kylie Jenner seems to be using private jets "the wrong way" according to an expert on the transport system, there is a perfectly reasonable explanation for her recent controversial "three-minute flight."
The reality star has been criticized in recent weeks for bragging about her use of a private jet on Instagram, while a flight-racking site claimed her aircraft had been used for several 15-minute flights and even one that lasted three minutes.
While she has been accused of "wasting fuel and money" by aviation advisor and pilot Fabrizio Poli, he explained that it was unlikely that she was onboard for the actual flight itself.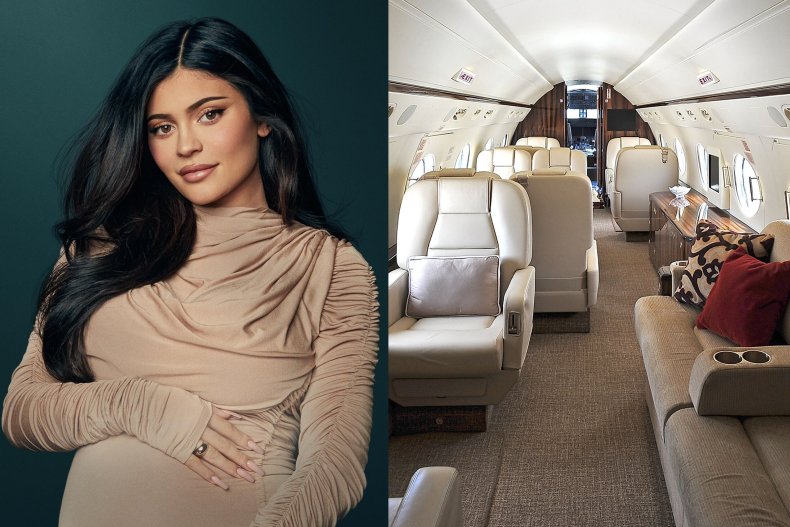 "I know the area of Van Nuys and Camarillo (in California) very well as I did my commercial pilot's license out of Van Nuys. Those are often done as a 'positioning flight'." Poli explained that a positioning flight often involves moving the plane to where the passengers will be.
Poli is a British aviation advisor, airline pilot, author and the host of his own private jet YouTube channel, Biz Jet TV.
"When it comes to these 12-minute flights, they are probably taking people up for a ride, which some people do. Certainly, some celebrities do use airplanes in a way that is a bit of a waste," Poli told Newsweek.
An automated Twitter account called @CelebJets shares information about flights taken by planes owned by celebrities which detailed a number of Jenner's short-term flights.
In mid-July in the space of a week, Jenner's 2019 Bombardier BD-700 plane took multiple flights that lasted less than 20 minutes.
Poli pointed out that private jets are often used by business people who offset the cost and usage of a private jet against the money they'll make as part of their business.
"For example, Elon Musk has been criticized for his use of private jets, because he's into the electric car and this and that, but some environmentalists complain that he flies by private jet.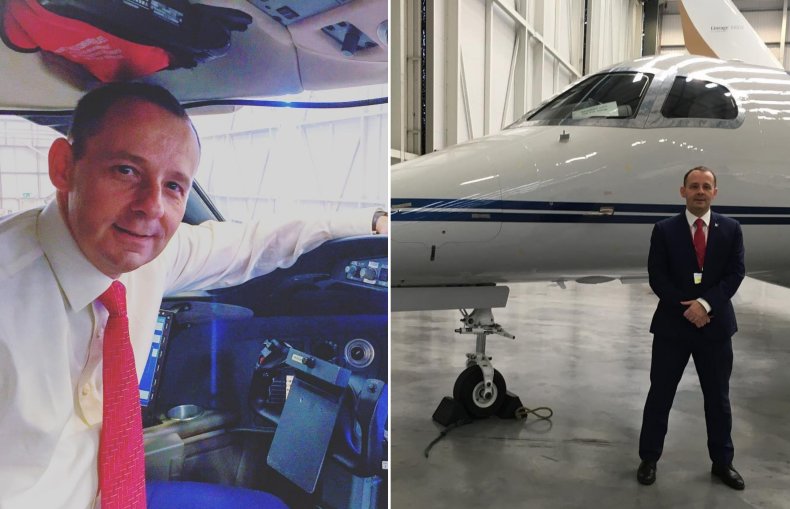 "What they don't realize," Poli continued, "is that if he didn't fly by private jet, he wouldn't be able to manufacture all the cars that he does. So yes, he does pollute the air when he flies his private jet, but then he does a lot of deals on all these electric cars so that really does outweigh the pollution."
Poli has been working in aviation since he was a teenager, as he started flying planes at the age of 17. Now 53 years old, he is an advocate for the use of private jets when used in the right way.
Using an extreme example, Poli explained: "It's like a gun, a gun can defend you. If someone enters your house and tries to rape your wife, you take them out. So a gun can help you to defend yourself, or a gun can be used by some freak going into school and killing 20 innocent kids.
"Or like an airplane, you can use an airplane to fly from A to B, or you can use it to fly into a building and kill 5000 people."
Ultimately, as a pilot or an advocate for the usage of private jets, Poli questions, "How is this person going to benefit mankind?"
Jenner's recent Instagram post showed her and her partner Travis Scott embracing between two private jets with the caption reading, "You wanna take mine or yours?"
The comment section was filled with accusatory messages aimed at The Kardashians star. Many pointed out her privilege and raised climate change issues.
Poli has previously written and spoken extensively about the usage of private jets, and also piloted them around the world.
"People use it in the right way. Some people use it in the wrong way. "
He continued: "It's certain the way Kylie Jenner is using it, she's just wasting money and fuel and whatnot. Using it in the wrong way."
Correction 7/27/22, 9:41 a.m. ET: This article was corrected to reflect that Kylie Jenner's partner is Travis Scott, not Tyga.