Kyrie Irving Flat Earth Theory: Celtics Point Guard Says He's Happy To 'Start a Conversation'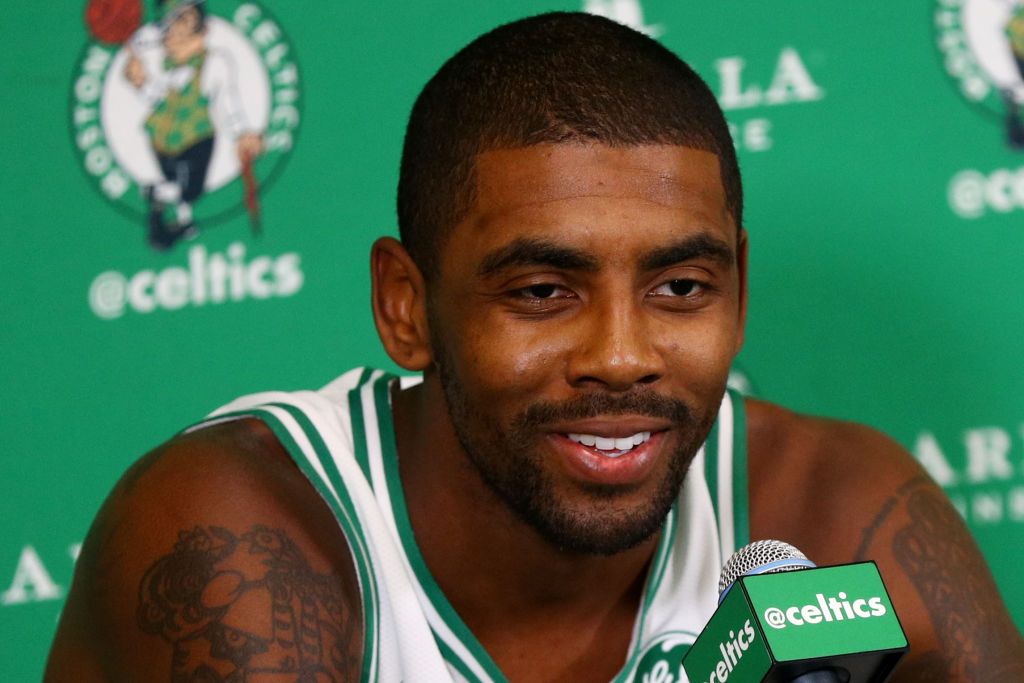 Boston Celtics point guard Kyrie Irving expounded on his "flat earth" theory in a lengthy interview with The New York Times published Friday. The basketball star, who first floated the idea during a podcast last February, demurred when asked if he sincerely believed the earth to be flat, instead arguing that it is "fun to have that conversation."
"I wanted to open up the conversation, like, 'Hey man, do your own research for what you want to believe in,'" Irving said of his motivations for peddling the long-debunked theory. "Our educational system is flawed. History has been changed throughout so much time."
When reporter Sopan Deb pointed out that his promotion of "flat earth" influenced young kids to adopt the reinvigorated theory, the 26-year-old continued to play coy.
"Can you openly admit that you know the Earth is constitutionally round?" he asked the reporter. "Like, you know that for sure? Like, I don't know. I was never trying to convince anyone that the world is flat. I'm not being an advocate for the world being completely flat. No, I don't know. I really don't. It's fun to think about though."
The Melbourne-born star first presented his theory in a February 2017 interview with Channing Frye's Road Trippin' podcast. His comments and others like it immediately sent Twitter ablaze.
"If you really think about it from a landscape of the way we travel," Irving said on the podcast, "The way we move and the fact that — can you really think of us rotating around the sun, and all the planets align, rotating in specific dates, being perpendicular with what's going on with these planets and stuff like this?"
Since then, he has declined to give a straight answer and the general consensus is that he is trolling. But if his goal truly was to help fuel a discussion on the topic, it might have worked: Data from the Economist shows that Google searches for "flat earth" have been increasing since 2014, spiking to peak volume shortly after Irving's initial comments.