Trump Administration is Thinking About Changing Medical Leave Policies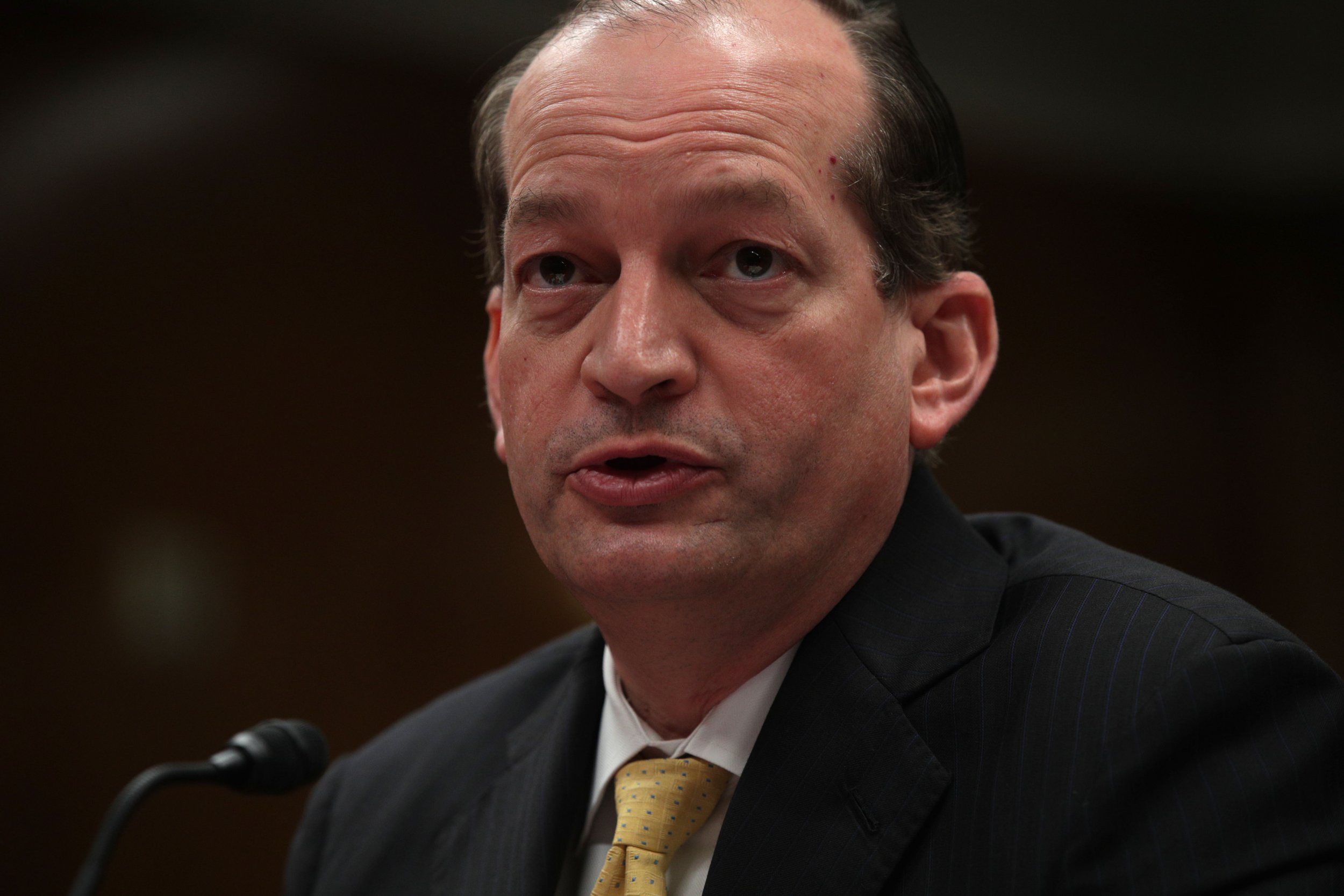 President Donald Trump's Department of Labor quietly announced last week that it is considering changing the rules of the Family and Medical Leave Act, which grants workers the right to 12 weeks of unpaid leave after childbirth, adoption and for other serious health issues.
The department said it would ask for public input from all interested parties about how to "reduce the administrative and compliance burdens on employers" while trying to "better protect and suit the needs of workers." The administration would then likely propose a rule change, which would go into effect after 60 days of public comment.
The potential changes come as Bloomberg Law reports that Trump's acting chief of staff, Mick Mulvaney has largely taken control of the rulemaking process at the Department of Labor, currently run by Secretary Alexander Acosta. Mulvaney is reportedly upset with the department's pace of deregulation. Since January, according to an internal source, any policy or timeline problems have been elevated to Mulvaney who makes a final decision on them.
There is no plan for a rule change around family and medical leave yet, but Trump's top labor policy adviser James Sherk has spoken about his ideas in the past. In 2007, Sherk penned an 82-page takedown of the current policy, claiming that it's too lenient and workers take advantage of it. He suggested limiting the types of medical conditions covered by the act, ending time off for diseases that flare-up intermittently and giving employers more leeway to investigate whether an employee is actually ill or injured.
Sherk's criticism of the act insinuated there was vast abuse of the program, but he only gave a handful of anecdotal stories as evidence. The examples often came from trade organizations, like the Manufacturers Alliance, and company representatives.
The president has repeatedly called out abuse of welfare programs as a reason to tighten restrictions and access. In 2017, Trump often repeated the idea that welfare programs in the U.S. were "becoming a very, very big subject, and people are taking advantage of the system." The president, meanwhile, has bragged about gaming the Internal Revenue Service for "sport."
The changes to the act would likely focus on medical leave, but family leave would remain untouched. The act was first passed in 1993 under President Bill Clinton, and was updated in 2015 by President Barack Obama's administration to include protections for those in same-sex marriages.