Labour Looks to Expunge Anti-Semitism From Party After Hitler Comments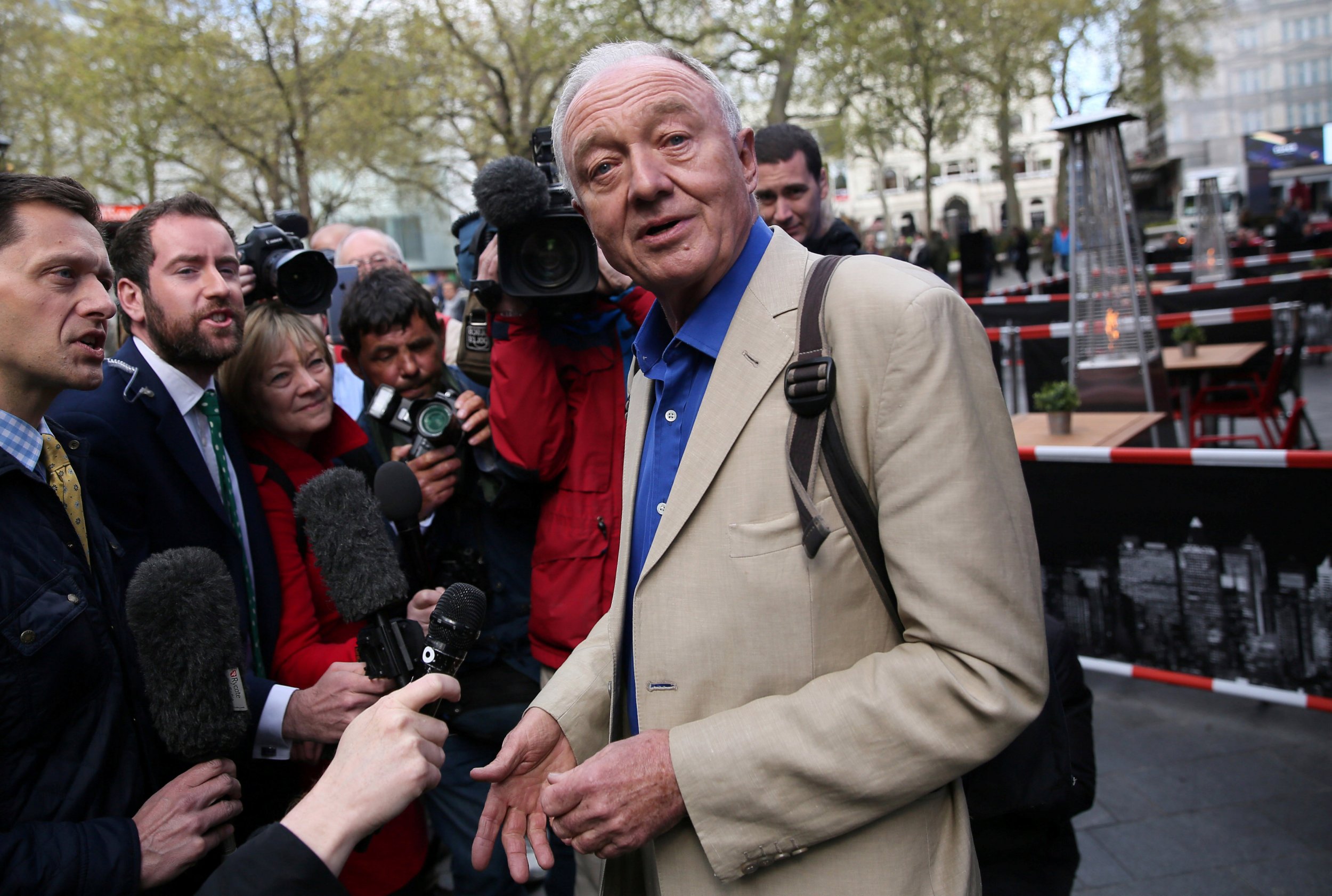 Britain's opposition Labour party has launched an inquiry into how to tackle anti-semitism after suspending former London mayor Ken Livingstone days before it contests elections in London, Scotland and Wales.
Labour Party leader Jeremy Corbyn—a close ally of party veteran Livingstone—said in a statement that he would propose a new code of conduct explicitly banning anti-semitism and other forms of racism.
"There is no place for anti-semitism or any form of racism in the Labour party, or anywhere in society," he said.
Labour suspended Livingstone on Thursday after he said Hitler was "supporting Zionism" when he proposed in 1932 that Jews be moved to Israel. Livingstone served as mayor from 2000 to 2008.
Labour has been struggling to pull together after Corbyn, from the party's hard-left, swept into the leadership in September on a wave of enthusiasm among younger members for change and an end to "establishment politics."
On Saturday, Livingstone said his remarks were historic fact and not anti-semitic, but had been seized on by supporters of former prime minister Tony Blair in the Labour party to discredit Corbyn.
"If anyone was upset by what I said of course I'm really sorry for that," he told broadcaster LBC. "This is about the struggle of embittered old Blairite MPs to try and get rid of Jeremy Corbyn. They whipped this issue up."
Polls suggest Labour's current candidate for London mayor, Sadiq Khan, is on course to defeat his Conservative opponent Zac Goldsmith on May 5, but that Labour risks losing ground in a series of elections elsewhere in Britain.
British media reported again on Saturday that Corbyn could face a leadership challenge if the results are especially bad.
Goldsmith, in a BBC radio interview on Saturday, said Khan was "part of the same movement in the Labour party" as Livingstone and had not been clear enough in his condemnation of anti-semitism until recent weeks.
"You need to be very clear on these issues not to ride two horses. Until the mayoral campaign began, Sadiq Khan has not been anything like as clear on this issue as he has been in recent weeks," Goldsmith said.
Khan called Livingstone's remarks about Hitler appalling and pressed for him to be suspended.
Labour's inquiry into anti-semitism will be led by Shami Chakrabarti, the former head of civil rights charity Liberty. She will consult Jewish and other minority groups on what counts as anti-semitism and racism, and how to deal with allegations.