Labour MP Jo Cox Dies After Being Shot and Stabbed in Street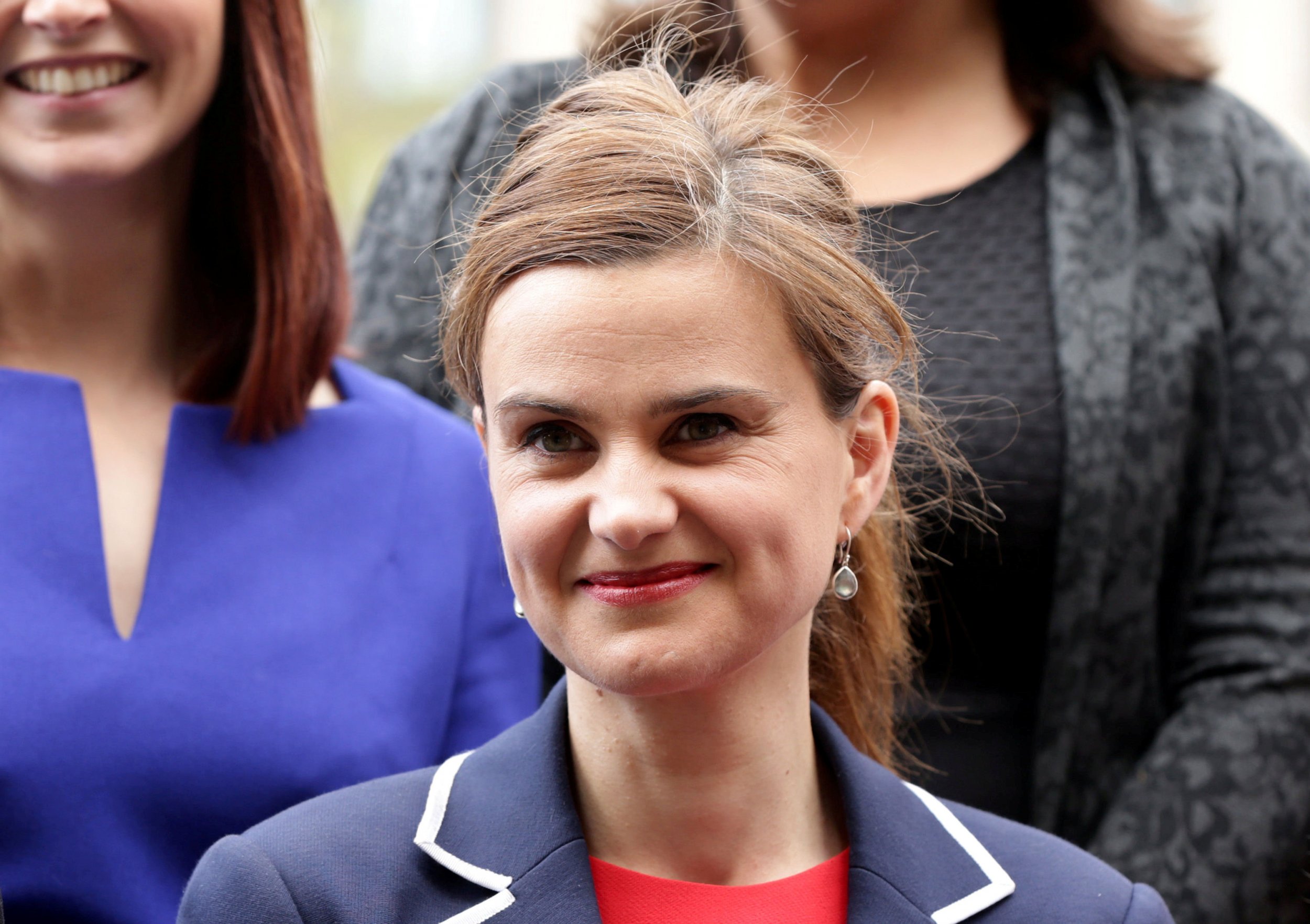 Updated | U.K. Labour MP Jo Cox has died after she was shot and stabbed in the street in her constituency in Birstall, West Yorkshire.
Cox, 41, was attacked outside Birstall Library, where she holds a weekly local surgery, on Thursday afternoon.
Chief Constable Dee Collins from West Yorkshire Police said: "Just before 1 p.m. today, Jo Cox was attacked. I am very sad to have have to announce that she has died of her injuries."
Collins said Cox suffered "serious and ultimately life-threatening injuries" and confirmed that a 52-year-old man had been arrested.
"We are not looking for anyone else," she said. "We are not in a position to discuss a motive at this time. We believe this was a lone incident."
Cox was taken by air ambulance to Leeds General Infirmary. She died at 1.48 p.m.
Police confirmed they have recovered two weapons, a gun and a knife.
All official EU referendum campaigning has been suspended until Saturday and the BBC has cancelled its political TV debate shows Question Time and This Week.
An eyewitness said the mother of two young children was left lying and bleeding on the pavement between two cars after the attack. A 77-year-old man suffered non minor injuries in the incident, police said.
Eyewitness Hithem Ben Abdallah, 56, was in a cafe next door to the library shortly after 1 p.m. when he heard screaming and went outside.
"There was a guy who was being very brave and another guy with a white baseball cap who he was trying to control and the man in the baseball cap suddenly pulled a gun from his bag," he said.
"I saw someone struggling with the shooter, pulling at the gun. It was a makeshift gun, it did not look normal. Perhaps handmade or a gun from World War I.
"The man walked off very calmly and coolly. No one dared to stop him. Everyone was crying, I am absolutely shocked."
An eyewitness has claimed the man who shot Cox shouted "Britain First." Cox was campaigning for Britain to remain in the EU.
Cox's husband, Brandon Cox, issued a statement Thursday evening. It said: "Today is the beginning of a new chapter in our lives. More difficult, more painful, less joyful, less full of love. I and Jo's friends and family are going to work every moment of our lives to love and nurture our kids and to fight against the hate that killed Jo.
"Jo believed in a better world and she fought for it every day of her life with an energy, and a zest for life that would exhaust most people.
"She would have wanted two things above all else to happen now, one that our precious children are bathed in love and two, that we all unite to fight against the hatred that killed her. Hate doesn't have a creed, race or religion, it is poisonous.
"Jo would have no regrets about her life, she lived every day of it to the full."
Prime Minister David Cameron said the killing of Cox, who had worked on U.S. President Barack Obama's 2008 election campaign, was a tragedy.
"We have lost a great star," the Conservative prime minister said in a statement. "She was a great campaigning MP with huge compassion, with a big heart. It is dreadful, dreadful news."
Labour leader Jeremy Corbyn said: "In the coming days, there will be questions to answer about how and why she died. But for now all our thoughts are with Jo's husband Brendan and their two young children. They will grow up without their mum, but can be immensely proud of what she did, what she achieved and what she stood for.
"We send them our deepest condolences. We have lost a much loved colleague, a real talent and a dedicated campaigner for social justice and peace. But they have lost a wife and a mother, and our hearts go out to them."
Former British Prime Minister Gordon Brown said: "Jo Cox was the most vivacious, personable, dynamic and committed friend you could ever have. Whenever you talked to her, the compassion in her eyes and the commitment in her soul shone through. Years of public service advancing the causes she cared passionately about should have been ahead of her.
"[My wife] Sarah and I were privileged to work with Jo and her husband Brendan over many years and in her tireless efforts on behalf of poor and desolate children and mothers. She she went to some of the most dangerous places in the world. The last place she should have been in danger was in her home town.
"People will say that this does not happen in Britain. This should not happen in Britain. And we must resolve that this will never again happen in Britain... This is a devastating day. And it is a devastating blow to our democracy."
Gabrielle Giffords, the U.S. Democratic House of Representatives member, who was shot in the head during a constituent meeting in Arizona in 2011, tweeted her condolences.
This is a developing story and will be updated as more information becomes available.