40-Year-Old Teacher Lacie Moore Killed in Murder-Suicide, Family Say
A 5th grade teacher from Josephine, Texas, was found shot and killed in her home on Sunday, according to media reports.
Lacie Moore, the 40-year-old victim, was found at her home by police, alongside her husband, said a KHOU11 (local Houston outlet) report.
Authorities have said they believe it to be an isolated incident and Moore's family have said it is being investigated as a murder-suicide.
Moore was an English/language arts teacher at Davis Intermediate School within Wylie ISD. The Wylie Independent School district has issued a statement about the incident following Moore's death.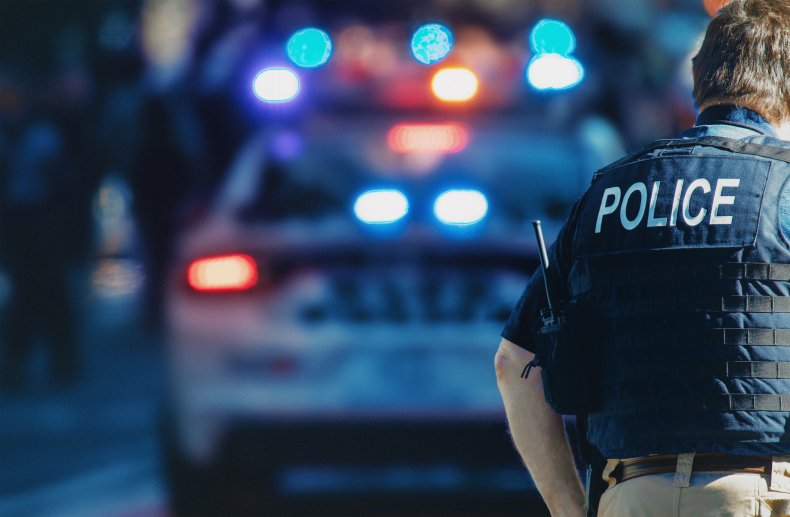 "Our Wylie ISD family is devastated by the passing of Lacie Moore, Davis Intermediate teacher. Mrs. Moore positively impacted the lives of so many students, and we are heartbroken by the loss of this incredible teacher and even better person," the statement read.
"Our thoughts and prayers are with Mrs. Moore's family during this tremendously difficult time."
Moore's family have now set up a GoFundme page where they are asking the public for donations in order to pay for her funeral costs.
"Lacie Moore was a huge ray of sunshine!! Lacie was a great mother, friend, teacher, daughter, just a great human," the GoFundMe page read.
"To know her, was to love her. She was always a light to every child she interacted with. She made learning fun, and provided her students a safe place to be themselves
"Her life was unexpectedly and tragically cut too soon. She has three children, who are safe with their grandmother and family. So many people have reached out to help and this was created to help with funeral assistance, and relieve any financial burden for the family as they grieve.
"We will update with service information when the time comes. Please respect the family's privacy at this time and thank you all for your love and prayers."
Newsweek has contacted the Josephine Police Department for comment.
There has been an increase in the number of homicides in major U.S. cities and counties, according to newly released data. Last month, the Major Cities Chiefs Association issued a mid-year report for violent crimes across several cities.
"Compared to 2019 mid-year figures, MCCA member cities have experienced a 50 percent increase in homicides and a roughly 36 percent increase in aggravated assaults," the Major Cities Chiefs Association said in a press release accompanying the report.
"These shocking numbers demonstrate how the sustained increase in violent crime has disproportionately impacted major urban areas."
President Joe Biden has also come under pressure to address crime across the U.S. and it is expected that his plan to deal with this will impact the upcoming midterms later this year.