Lack of Sprinklers, Overnight Staff Concern for City After 75 Pets Die in Pet Kennel Fire
After a deadly fire at a Georgetown, Texas pet kennel, city officials are looking into changing the fire code for buildings.
The fire on September 18 at the Ponderosa Pet Resort killed 75 pets. Authorities said it is likely that the animals died from smoke inhalation and that there is "no indication the fire was intentionally set."
As pet owners grieve for their lost friends, questions about preventive measures have arisen.
"If I had to choose a facility, this would definitely raise some questions, you know: Is there someone overnight? Is there a sprinkler system? What are your emergency procedures in situations like this?" dog owner Demeettree Tyler told Austin TV Station KXAN.
The City of Georgetown's fire code, as well as federal and state fire codes, do not require sprinkler systems for the use and size of the facility. The city code, according to a press release, requires sprinklers for occupancies listed/operating as a business of at least 10,000 square feet. The facility involved in the fire has a square footage of 8,125, the release said.
The city is reviewing the fire codes and is expecting to make recommendations for updates to the city council later this year that could include additional regulations on animal care facilities.
The pet resort building was last inspected in 2015 and is considered to be low-risk in regards to fires, according to a report from the city. The report also notes that this particular building type and size does not usually require the installation of sprinkler systems.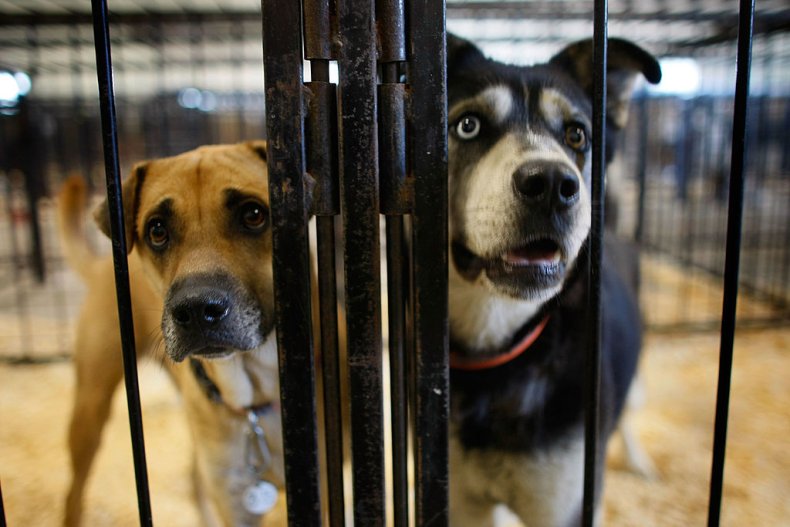 The resort is not staffed 24 hours a day, according to the "Commonly Asked Questions" portion of its website. They "believe that pets sleep better at night when everything is dark, peaceful and quiet," the site says. The facility does have security systems and closed-circuit monitoring systems.
"I view my personal pet as probably my closest confidante, friend, and the one that doesn't judge...my heart just breaks for the people today," Fire Chief John Sullivan said at a September 19 news conference.
"The unfortunate piece is that when you have fires that aren't very clear cut, there could be several contributing factors that couldn't be conclusively ruled out. It could be an undetermined status for a long period of time," he said.
The department is reviewing video footage, evaluating the electricity in the building and using arson dogs to try and find the cause of the fire.
"For each of those people that lost their family, my heart goes out [to them]. What we do want to do is provide closure for those who lost a family member here," Sullivan said.
Tyler told KXAN that she hopes the city will consider yearly building inspections. But, she doesn't blame the Ponderosa Pet Resort for what happened.
"I know this place and I know how well-kept it was and how responsible they were," she said.
Newsweek reached out to Ponderosa Pet Resort for comment but did not receive a response in time for publication.