Lady Gaga Holds Election Protest Outside of Trump Tower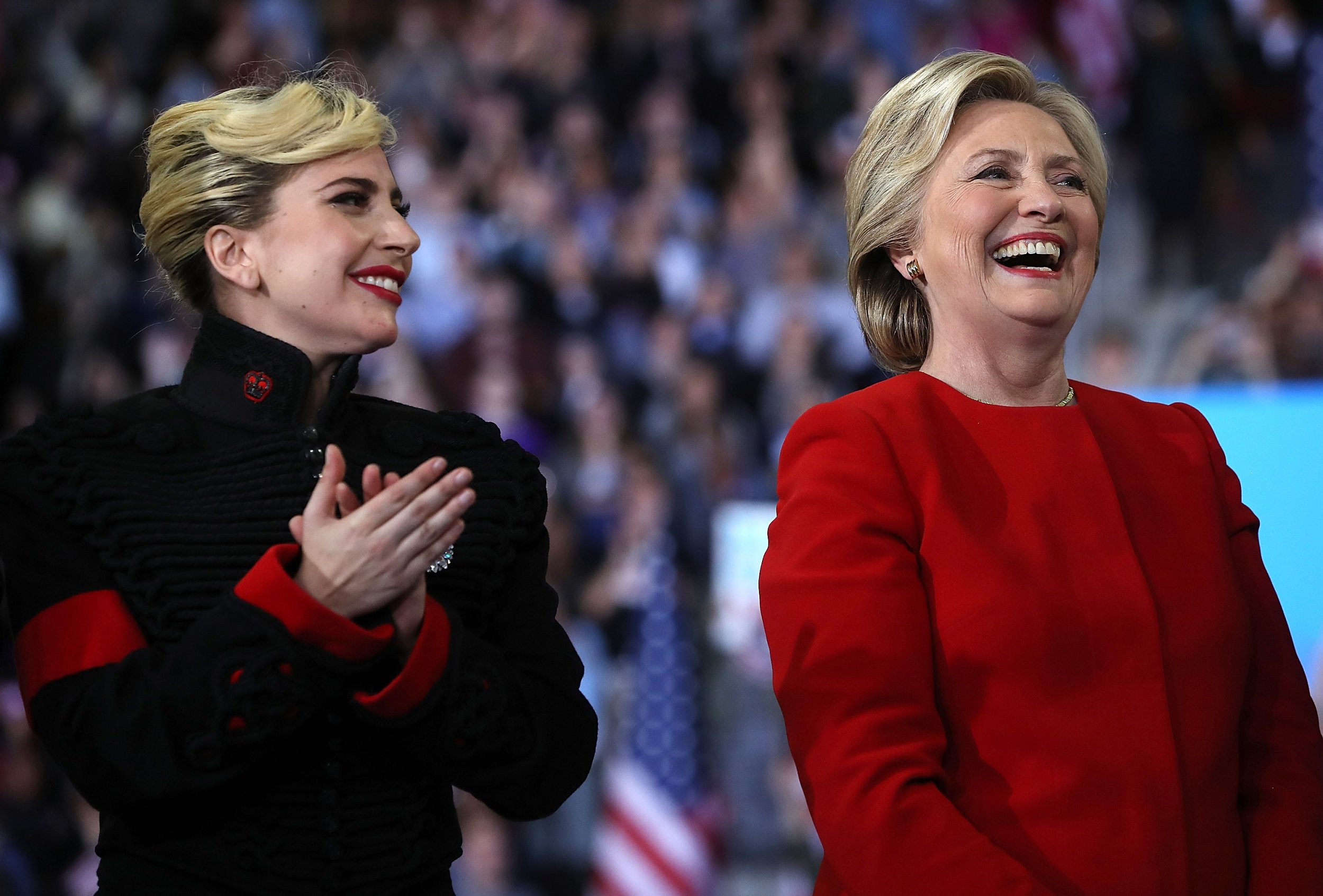 Lady Gaga is not taking the result of the U.S. presidential election lying down.
Pictures emerged on Twitter early Wednesday morning of the "Perfect Illusion" singer, a native New Yorker, protesting outside of president-elect Donald Trump's Trump Tower in Manhattan after the result of the election was made official.
A black-clad Gaga can be seen aboard a sanitation truck holding a sign that reads: "Love trumps hate."
Earlier Tuesday evening, Gaga was on hand at the Javits Center in New York, along with actor and comedian Lena Dunham, for Democratic candidate Hillary Clinton's official election party.
As the election results came in, however, the musician was in a less jovial spirit, telling her Twitter followers to "say a prayer."
Gaga has been a staunch supporter of Clinton throughout the election race and performed at her final rally before the vote in North Carolina at midnight Tuesday.
The Grammy Award-winning singer has yet to publicly comment on her protest outside of Trump Tower, nor is it known if she plans to again protest against the election result. A spokesperson for Gaga could not immediately be reached for comment at the time of publication.