Lady Gaga Says Mike Pence Is 'Worst Representation' of Christianity During Las Vegas Show
Days after Vice President Mike Pence made headlines for defending his wife Karen's employment at an anti-LGBTQ school, pop star Lady Gaga has put the politician back in the limelight.
During a concert at Las Vegas' Park MGM on the Strip on Saturday, Gaga referenced the vice president as she sat at a piano playing her song "Million Reasons."
"And to Mike Pence who thinks that it's acceptable that his wife works at a school that bans LGBTQ. You are wrong. You said we should not discriminate against Christianity? You're the worst representation of what it means to be a Christian," Gaga said to a cheering crowd. "I am a Christian woman, and what I do know about Christianity is that we bear no prejudice and everybody is welcome. So you can take all that disgrace, Mr. Pence, and look yourself in the mirror and you'll find it right there."
Pence defended Karen's employment at Immanuel Christian School last week during an interview with the Eternal Word Television Network, telling Lauren Ashburn that he found it "deeply offensive" that news organizations would criticize a Christian education.
"We have a rich tradition in America of Christian education and, frankly, religious education broadly defined. We celebrate it. The freedom of religion is enshrined in the Constitution of the United States. The Constitution prohibits a religious test for holding public office, so we'll let the critics roll off our back," Pence said. "But this criticism of Christian education in America should stop."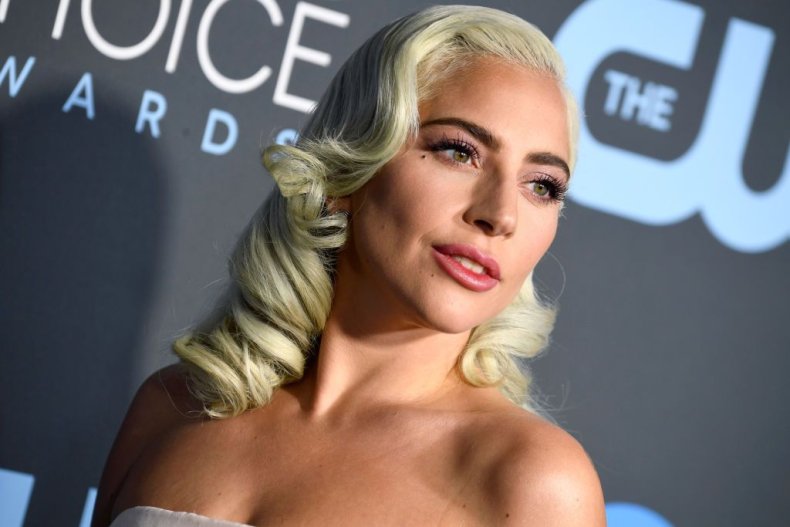 Immanuel Christian School includes employee application forms that say employees involved in homosexuality cannot work at the school. A parent agreement form states that individuals participating in or condoning homosexual relationships will be denied admission. Students can also have their enrollment revoked if the agreement is violated.
Karen Pence will teach art twice a week at the school until May. She previously worked at the school while Pence was a member of Congress. Karen left the position when Pence was elected governor of Indiana.
Mike Pence was not the only government official that Gaga targeted during the show.
The singer also referenced the ongoing government shutdown — now in its 30th day — by calling on President Donald Trump to reopen the government.
"If the f---king President of the United States can please put our government back in business," Gaga said. "There are people who live paycheck to paycheck and need their money."