Karen Pence Accepted Job at School That Bans LGBTQ Students to 'Love Thy Neighbor, Through Art,' Senator Says
U.S. Senator Ben Sasse slammed people criticizing second lady Karen Pence for taking a job as an art teacher at a school in northern Virginia that does not enroll LGBTQ students.
Earlier this week, Pence announced that she would be returning to teach art at the Immanuel Christian School, whoes "parent agreement" states that it doesn't condone homosexual activity.
"Moral misconduct which violates the bona fide occupational qualifications for employees includes, but is not limited to, such behaviors as the following: heterosexual activity outside of marriage (e.g., premarital sex, cohabitation, extramarital sex), homosexual or lesbian sexual activity, polygamy, transgender identity, any other violation of the unique roles of male and female, sexual harassment, use or viewing of pornographic material or websites, and sexual abuse or improprieties toward minors as defined by Scripture and federal or state law," the agreement reads.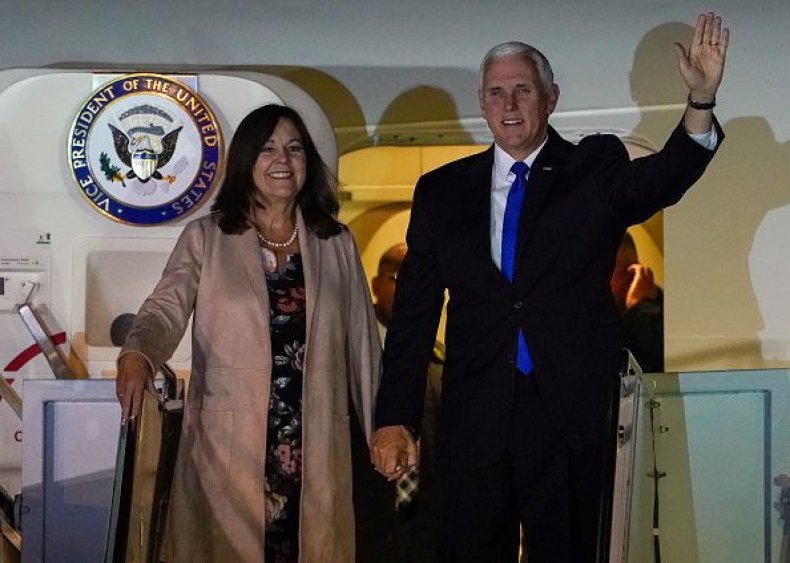 The Nebraska senator told Fox News Insider it was "absurd" that Pence's religious beliefs were being questioned because of her new job.
"She doesn't need a job; she's doing this to love thy neighbor through art," Sasse said, adding that the criticism over her new job was a "fundamentally un-American way to think."
Kara Brooks, the second lady's spokeswoman, said in a statement that Pence had worked for the Christian school for 12 years prior to her husband becoming vice president.
"It's absurd that her decision to teach art to children at a Christian school, and the school's religious beliefs, are under attack," Brooks previously said.
Vice President Mike Pence came to his wife's defense following the criticism of her new job. Pence told the Eternal Word Television Network during a segment that aired on Thursday that the attacks on his wife were "offensive."
"My wife and I have been in the public eye for quite a while, we are used to the criticism, but I have to tell you, to see major news organizations attacking Christian education is deeply offensive to us," Pence told host Lauren Ashburn in the segment. "We have a rich tradition in America of Christian education and, frankly, religious education broadly defined. We celebrate it. The freedom of religion is enshrined in the Constitution of the U.S. The Constitution prohibits a religious test for holding public office, and so we'll let the critics roll off our back, but this criticism of Christian education in America should stop."
Pence will teach at the northern Virginia school twice a week until May, USA Today previously reported.