How to Watch Lady Gaga and Tony Bennet's 'One Last Time' Special Online
Spend time with the multi-Grammy nominated artists Lady Gaga and Tony Bennett this Thanksgiving weekend as their special is aired on TV and online.
One Last Time: An Evening with Tony Bennett and Lady Gaga is coming to our screens soon—and is officially Bennett's final concert appearance before his retirement.
It was filmed over two nights at the Radio City Music Hall in early August this year as part of his 95th birthday celebrations. Earlier this week the pair received six Grammy nominations for their accompanying album 'Love For Sale'.
Since it will almost certainly be Bennett's final on-stage performance you won't want to miss his latest collaboration with Lady Gaga.
How to watch One Last Time
One Last Time: An Evening with Tony Bennett and Lady Gaga will air on CBS as well as streaming on Paramount+.
The special will air on Sunday, November 28 at 8 p.m. ET/PT on CBS.
One Last Time will also be available to watch online exclusively to Paramount+ subscribers.
Bennett's Alzheimer's diagnosis
Bennett is going into retirement after being diagnosed with Alzheimer's Disease in 2017, but the information was only made public by his family in February 2021. A 60 Minutes special detailed Bennett's increasing memory loss, yet he can still remember hours of lyrics from his songs.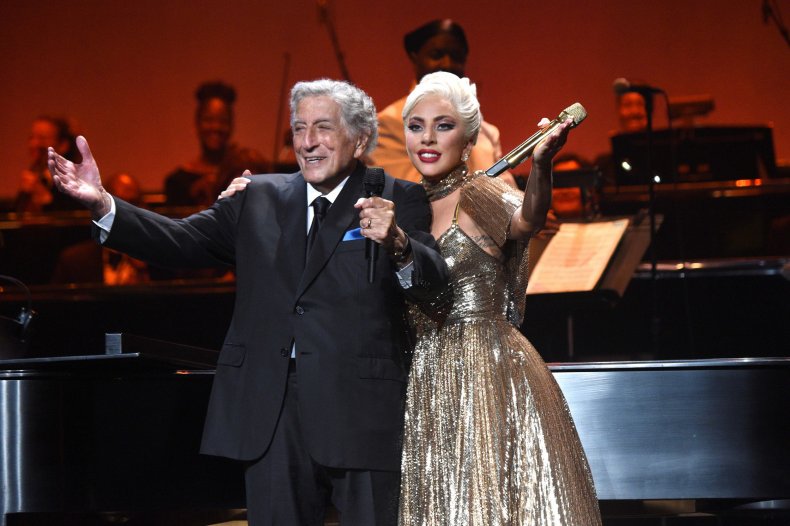 For the Radio City Music Hall concert Bennett was joined by his friend and musical collaborator Lady Gaga, and together they sang 11 songs across three sets. Ahead of the performance, CBS announced the set list. First Lady Gaga sings four jazz standards:
"Luck Be a Lady"
"Orange Colored Sky"
"Let's Do It"
"New York, New York"
Before Bennett performs four of his own classics:
"Watch What Happens"
"Steppin' Out"
"Fly Me to the Moon"
"I Left My Heart in San Francisco"
Finally the pair team up to perform the following duets:
"The Lady is a Tramp"
"Love for Sale"
"Anything Goes"
Lady Gaga and Tony Bennett's new album
Their TV special is just the latest reason to celebrate for Gaga and Bennett as they also received multiple Grammy Award nominations for their album 'Love For Sale'. The track list features a mix of duets and solos for each of the artists.
The record is on sale now, and received six nominations, which could add to Bennett's 20 Grammy Awards he's already won over the years. Gaga has previously won 12 Grammy Awards.
How to get Paramount+ for free
You can get a Paramount+ subscription now for $4.99 a month or you can get a Premium plan (ad-free) for $9.99 a month. You can also save yourself some time and get a discount by getting an annual package for $49.99 or a Premium plan for $99.99.
You can also try before you buy with a seven day free trial.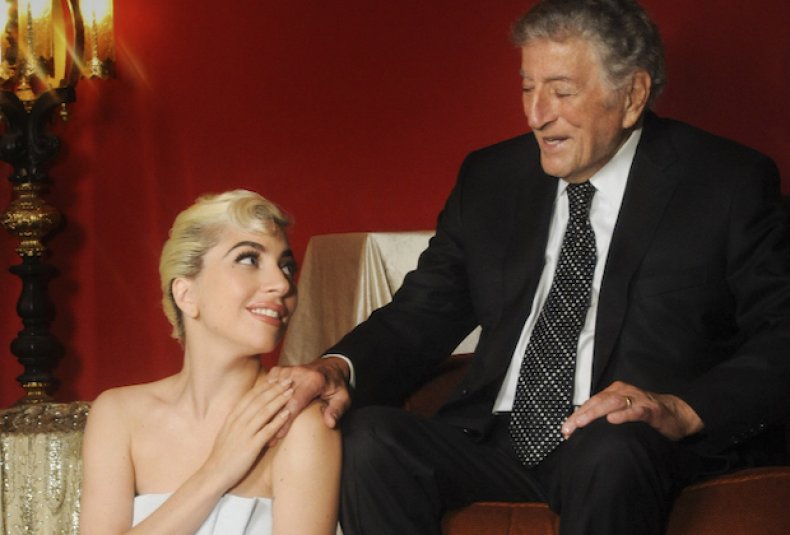 Newsweek has affiliate partnerships. If you make a purchase using our links, we may earn a share of the sale.