Pride Month, Women's History Book Displays Removed From Library System
Book displays that focus on particular segments of the population, such as those for Pride Month and Women's History Month, have been removed from one Louisiana library system, according to The Acadiana Advocate.
The move was an administrative decision from Danny Gillane, the director of the Lafayette Public Library System, located in Lafayette, Louisiana. Gillane says the decision went into effect last Thursday, May 26.
In an interview with Newsweek, Gillane stated that he "didn't ban Pride Month displays" but made a "conscious decision after discussing the matter in house to take the politics out of our displays."
He went on to say that "I am not going to allow displays that focus on a portion of the population—it's all or nothing."
Wednesday, June 1, kicks off Pride Month, which is a celebration of the LGBTQ+ community, particularly its pursuit of equal justice under the law and equal rights. Cities around the world will hold parades and festivals during the month. The celebrations are meant to commemorate the 1969 Stonewall Uprising in New York City.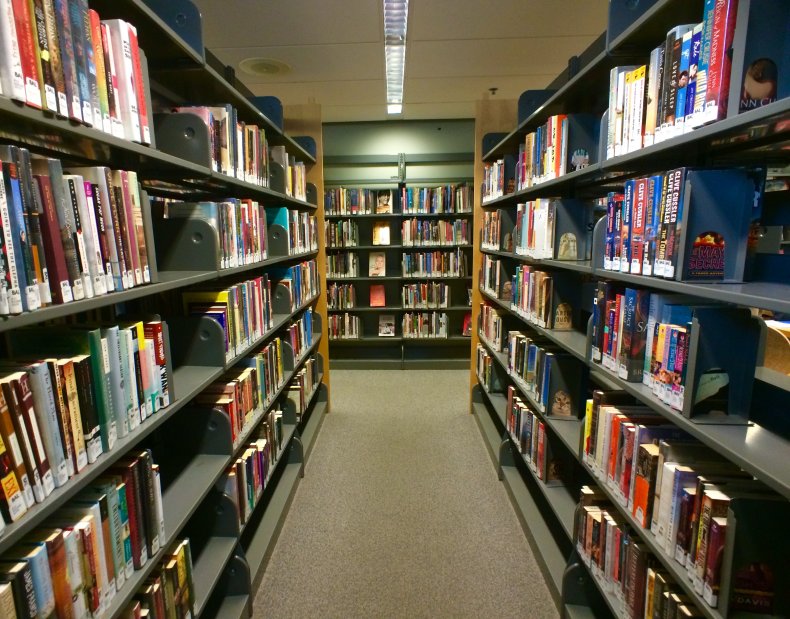 However, Matthew Humphrey, the president of Lafayette's chapter of Parents, Families, and Friends of Lesbians and Gays (PFLAG), told The Acadiana Advocate that he does not agree with the library's decision not to allow book displays focusing on a segment of the population.
Humphrey referred to Gillane's decision as "viewpoint discrimination" and said that "denying representation to any minority community at the public library will not go unanswered. We are not afraid to sue."
Instead of having the library system's book displays focus on a segment of the population, Gillane sent an email to managers in which he stated that he wanted the displays to be centered on the system's summer reading program.
Gillane added that no books have been banned or removed from the library's system.
"No books have left the shelves of this library. No one has been able to remove something from the collection. No one has made me take something out of the collection. But everything is a fight, and I'm not fighting. I'm just running a library," he said.
He also added that "no books are behind closed doors, no books are behind locked cabinets, no books are behind a shelf and you have to ask permission to see it. If you can find it in our catalog, you can find it in our library."
Gillane said that he's unsure how long the administrative decision pertaining to the book displays will last.
Newsweek reached out to PFLAG Lafayette for comment.