The Real Reason Pride Month Is Celebrated in June
Colorful floats, rainbow flags and plenty of fun and glitter during the month of June, these are just a few of the many wonderful things associated with Pride.
Pride Month is a celebration and commemoration of the LGBTQ+ community, particularly its pursuit of equal justice under the law and equal rights.
When is Pride?
Pride is celebrated internationally every year in June, emerging from the Stonewall Riots that took place in June 1969.
The riots followed a police raid on the Stonewall Inn, a bar in New York City frequented by the LGBTQ+ community.
Violence erupted after police arrested bar employees, which angered and frustrated people in the bar who confronted law enforcement. This escalated into riots that lasted for five days.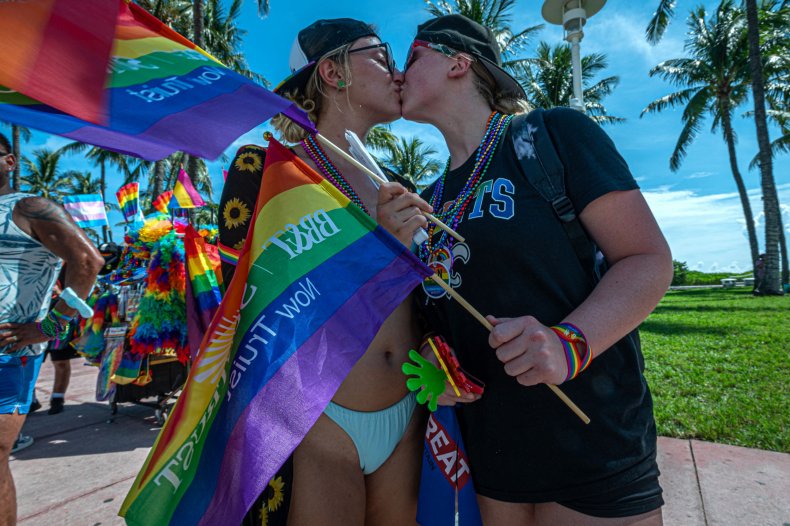 Why Is Pride Celebrated in June and What Are Its Origins?
LGBTQ+ people had for many years faced social discrimination and legal harassment for their sexual orientation, which had been criminalized on the pretexts of religion and morality.
Marie-Amélie George, an expert in LGBTQ+ history, explains that when Stonewall occurred, the LGBTQ+ community had "had enough of being harassed, arrested and prosecuted simply for being who they were. New York's LGBTQ community swarmed to the bar to help with the fight, launching bottles, cans, loose change and other objects at the police."
Pride is celebrated in June to coincide with the month in which the Stonewall Riots occurred. Although there had been instances of individuals protesting and standing up to police discrimination and harassment of LGBTQ+ individuals before, Stonewall became the most well-known uprising and protest of this kind, helping to kick start the LGBTQ+ rights movement and leading to the emergence of Pride Month and Pride celebrations.
How Is Pride Celebrated?
Pride is usually celebrated through parades, parties, concerts and more, in individual cities. Each city has a different date for the parade. There are plenty of ways you can get involved and celebrate Pride. These include:
Volunteering, to give back to charities that support the LGBTQ+ community.
Attending one of the numerous Pride parades or events, occurring globally and nationally.
Supporting the LGBTQ+ community. Celebrating and advocating for Pride doesn't need to end after June. You can still support the LGBTQ+ community by championing LGBTQ+ rights.
Pride Events in the United States
If you want to attend an event, we've listed Pride parties and parades occurring in the U.S.:
Friday 3 June—6pm—Pride Festival in North Shore, Pittsburgh
Saturday 4 June—6pm—Pride party with Trixie Mattel at The Stone Pony in Asbury Park, New Jersey
Saturday 11 June—1pm—Pride Parade in Los Angeles State Historic Park
Friday 17 June—8pm—Pride Festival at Avant Gardner in New York