Nigeria's Biggest City Plans to Scrap Popular Yellow Minibuses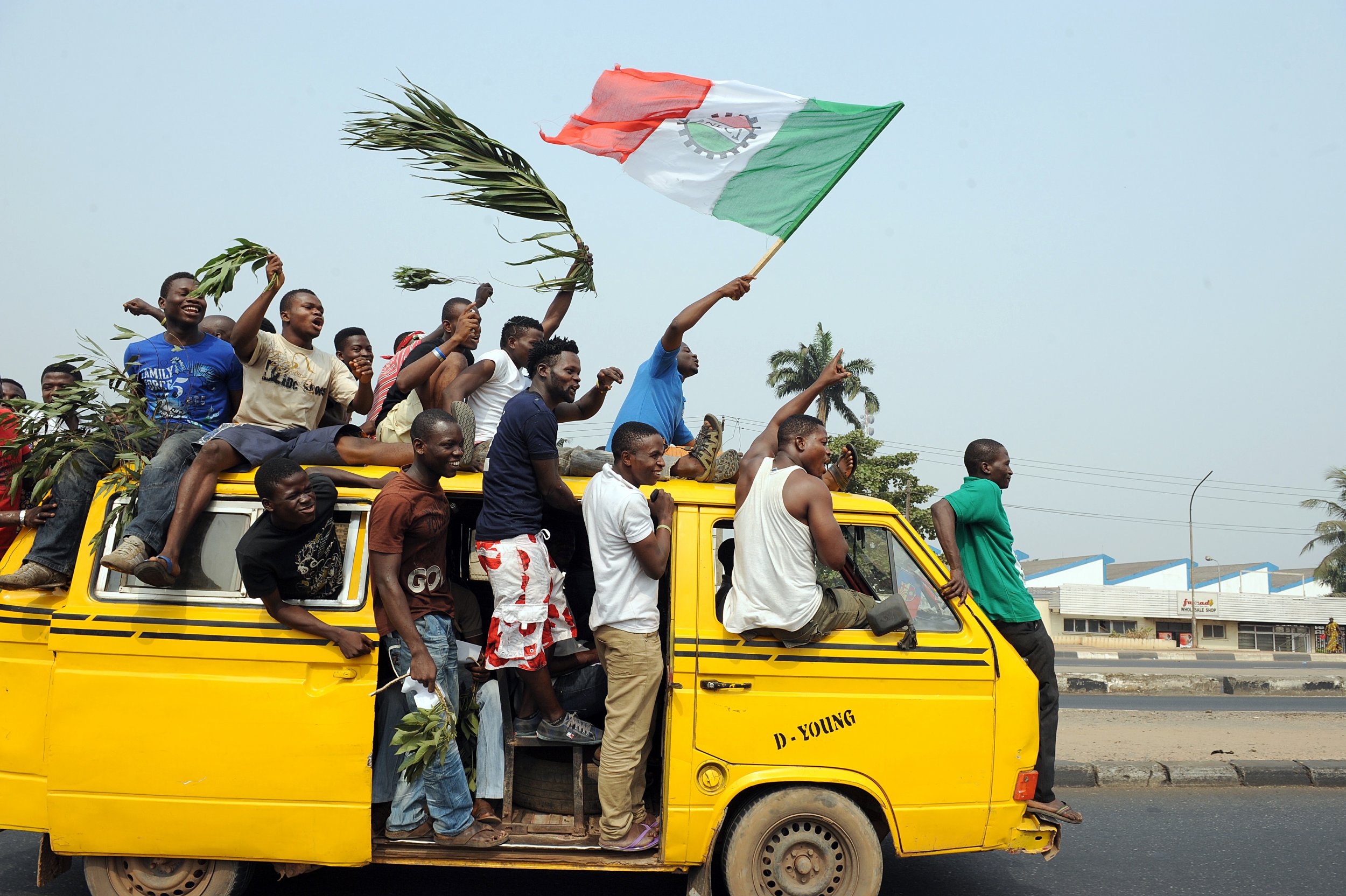 The governor of Nigerian megacity Lagos has announced a plan which could make him very unpopular with some of his citizens.
Akinwunmi Ambode, the governor of Lagos state which includes the eponymous city, said at a workers' rally Monday that he intends to phase out the city's yellow commercial buses, known as danfo, and replace them with new and improved air-conditioned buses, Nigeria's Premium Times reported.
Public transportation is no mean feat in Lagos. The economic hub is thought to have a population of some 21 million people, which would make it Africa's most populous city. The port city is divided by a network of rivers and tributaries—Lagos was named by a Portuguese explorer in the 15th century; the name means "lakes" in Portuguese"—and so public transportation has to navigate a series of congested bridges connecting the mainland to the islands.
Ambode said that his plan to introduce 5,000 air-conditioned buses, and gradually phase out the bright yellow danfo, was necessary for Lagos to attain the status of a global city.
"If Lagos is to be globally competitive, we need to change the outlook of the way the city runs," said Ambode. "What is of paramount interest to this government is to make sure that every Lagosian has a comfortable means of moving from one point to another."
The governor was quick to add that the initiative would not result in job losses. "It is the same bus drivers, the technicians, the mechanics that will also still be employed and trained to use these new buses," he said.
Lagos remains the beating heart of Nigeria's economy, even after it was replaced by Abuja as the nation's capital 26 years ago. The city had an estimated GDP of $90 billion in 2014, making it the seventh-largest economy in Africa and bigger than many entire countries.
Residents of the city, known as Lagosians, currently have several means of getting around. Besides the danfo , motorbike taxis known locally as okadas are very popular, with more than the allocated one passenger often cramming onto the bikes. The city also has molue buses, larger versions of the danfo , and an official bus system run by the state. Most visitors to the city tend to hire private drivers in order to avoid the erratic driving and occasional criminality that can occur on modes of public transport, according to an expat travel site.
Some Nigerians have expressed delight at being able to finally say goodbye to the danfo . An editorial in Nigerian daily The Guardian described a danfo ride as "a cocktail of sadness and joy" but affirmed that "the city deserves better and the government's plan is in order."
But other Nigerians took to social media to vent their dismay at the prospect of losing the iconic yellow minibuses.