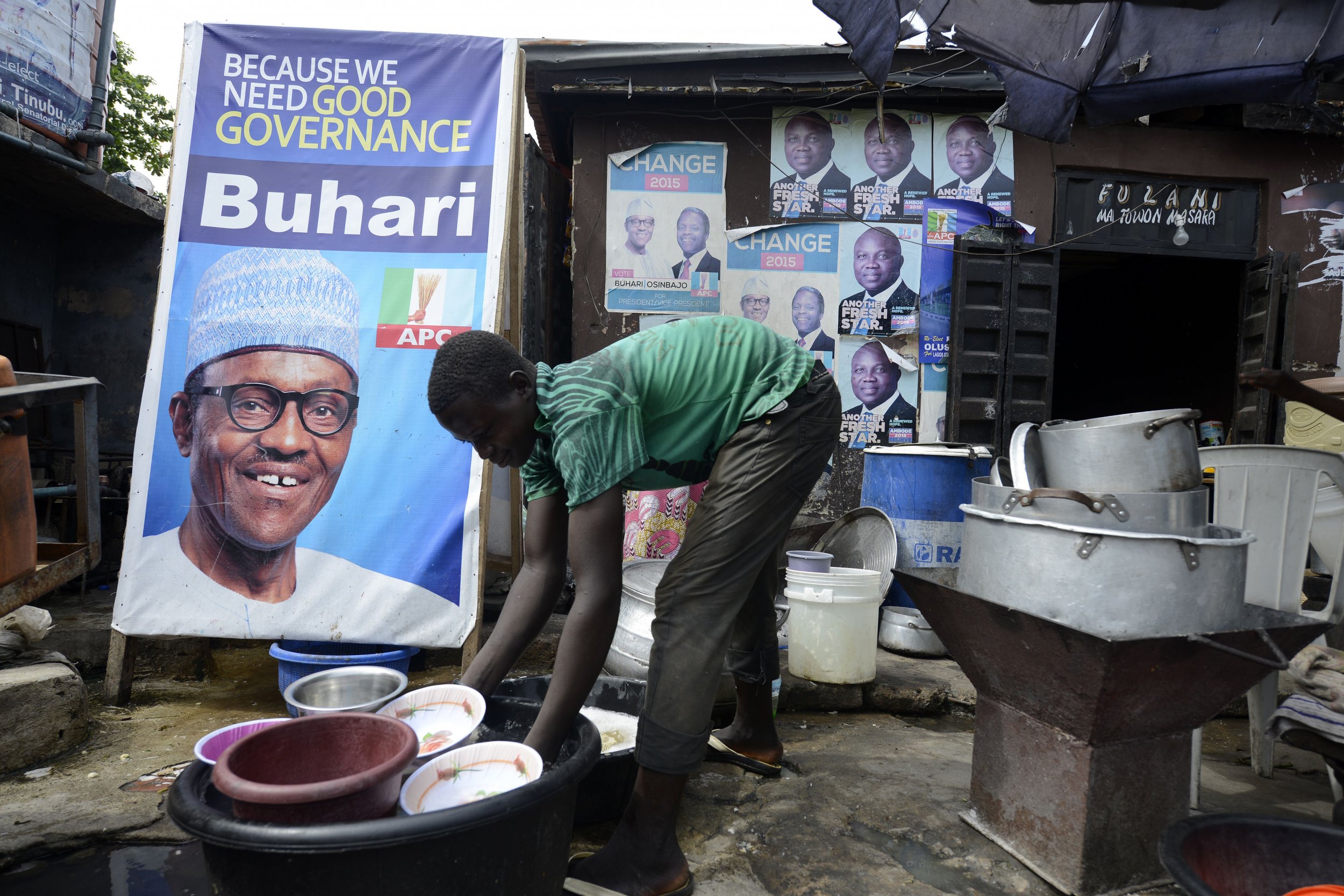 Nigeria is experiencing its most challenging period since its return to democracy in 1999. The West African country is in recession, confronted by the biggest humanitarian disaster since the Biafran war of 1967-1970, faced by terrorism and militancy, and challenged by internecine clashes and protest movements at risk of escalating into destabilizing conflicts.
The question of whether this combination of severe economic, security and political pressures will ultimately result in some positive fundamental transformation hinges on how its decision makers diagnose the complex causes and design responses that minimize, rather than exacerbate, the daily hardships faced by Nigerians. A delicate balance must be struck in easing the effects of the recession in the short term but also restructuring the economy in a way that offers opportunities and a future for Nigeria's teeming young population.
The oil-dependent state's hopeful 2016 budget was based on a benchmark oil price of $38 a barrel—not unreasonable despite low prices early in the year. But the budget was also premised on 2.2 million barrels per day oil production and an exchange rate of 197 naira to the U.S. dollar. And even then the budget deficit was 2.2 trillion naira ($11 billion).
This was a confident budget, Nigeria's biggest ever. This budget would "reflate and reposition the economy for change," according to the government.
But a resurgence of militancy in the Niger Delta slashed oil production to its lowest level for 25 years, haemorrhaging around 1 million barrels per day—and much needed revenue—for six months from March, before rebounding slightly. Nigeria continues to face a crippling shortage of foreign exchange, and after spending the first half of the year defending the naira—a policy that further eroded precious reserves—the central bank removed a peg of 197 naira to the dollar and allowed the currency to float freely in June. The current official rate is now 315 naira to the dollar, but the parallel market rate is about 490 naira to the dollar.
For Nigerians, the drop in revenue and foreign exchange restrictions, together with import restrictions, have meant lost jobs, declining businesses—especially in manufacturing—high inflation, worsening livelihoods, and lacking supplies of imported goods, including medicines. There have been difficulties and delays in paying public servant salaries since mid-2015.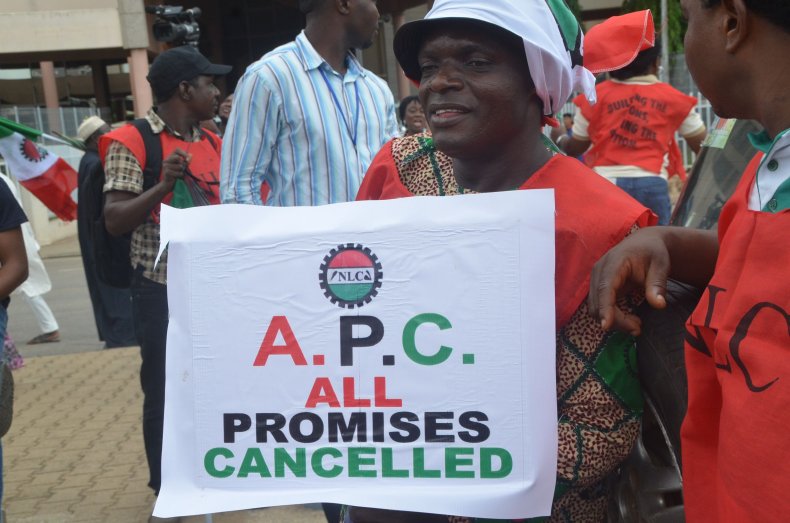 For all the resilience and determination of Nigeria's business people, innovators, artists, journalists, and others, this is still a country where, according to the last statistics agency count, around 117 million people eke out a living on less than a dollar a day.
Nigeria's piecemeal monetary policy has cost it dearly, and has been widely criticized at home and abroad. It has failed to inspire confidence in President Muhammadu Buhari's economic vision or assure local and foreign businesspeople. On appointing his cabinet, President Buhari told his ministers that they would be judged based on the number of Nigerians lifted out of poverty. This is not to say some won't be lifted out of poverty during the course of this administration—but the government's job has become far harder in 2016. These are tough choices, however, and in some of the most developed countries with sufficient capacity, joined-up policy is hard to achieve.
The government came to power with no savings, a low oil price, and a violent extremist insurgency in the northeast, perpetrated by militant group Boko Haram, to combat. And Nigeria's political system is important here.
Managing Nigeria's vast diversity—ethnic, regional, religious, linguistic, socioeconomic—through the allocation of power and resources has been central in political decision making. And patronage has served as an important tool in achieving political consensus. At the best of times, Nigeria is a fragmented state of competing interests and identities. At a time of deepening recession and no fiscal fall-back, whether in policymaking or in society, the divisions become starker and their upshots devastating.
Layered into its economic crisis, Nigeria has three major actual or potential conflict situations to address. From a humanitarian perspective, the most serious of these is that in the northeast and the Boko Haram insurgency: 480,000 children are suffering severe acute malnutrition, according to Médecins Sans Frontières. A joint U.N. multi-sector assessment report found that 800,000 people are severely food insecure and that without interventions an estimated 67,000 children under the age of five might die: 184 every day in Borno and Yobe states.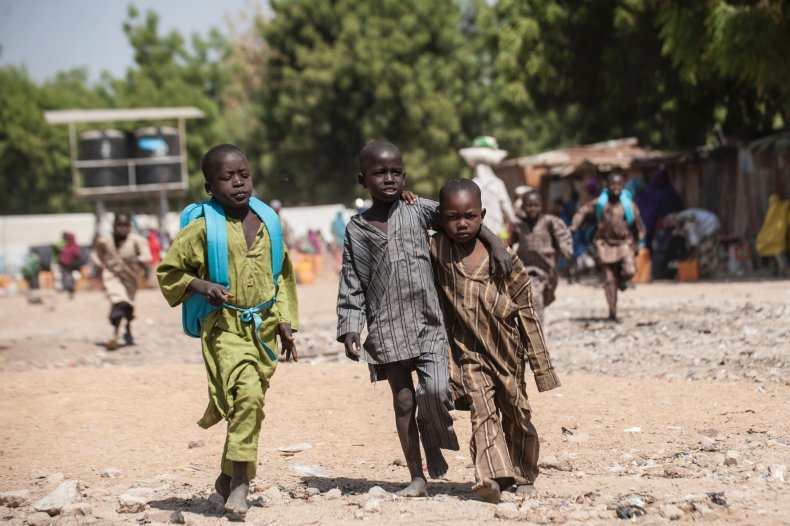 From a wider national stability perspective, clashes between settled farmers and nomadic herdsmen along Nigeria's Middle Belt and northwards, if mismanaged and securitized, could escalate into a severe and destabilizing conflict. From the economic perspective, the resurgence of militancy in the Niger Delta is the key security threat that must be addressed, but this will be a delicate process of negotiation and smart politics: Niger Delta militants, capable of sophisticated attacks that have shut down production repeatedly in 2016, understand that their bargaining position is strong and the government can ill afford a redeployment of military resources currently stationed in the northeast.
Even with the scale of challenges in 2016, however, this is not the undoing of this internationally significant nation. However fragmented, there is considered policy and concerted effort in certain sectors. Power reform and infrastructure development can be picked up again. Policy frameworks are being put in place, such as in solid minerals, to create space for improvement.
Nigeria is a tug of war between positive influences and negative forces, between ideologues and pragmatists, between self-interested elites and reformers with national vision, between long-term planning and short-term expediency. Its turbulent times will continue well into 2017. The key to using this for the kind of systemic transformation that Nigeria needs is leadership that can show national vision, build intellectual and policy consensus, accommodate dissent and delegate decision making.
Elizabeth Donnelly is the Deputy Head of the Africa Program at Chatham House, an international affairs think tank based in London.