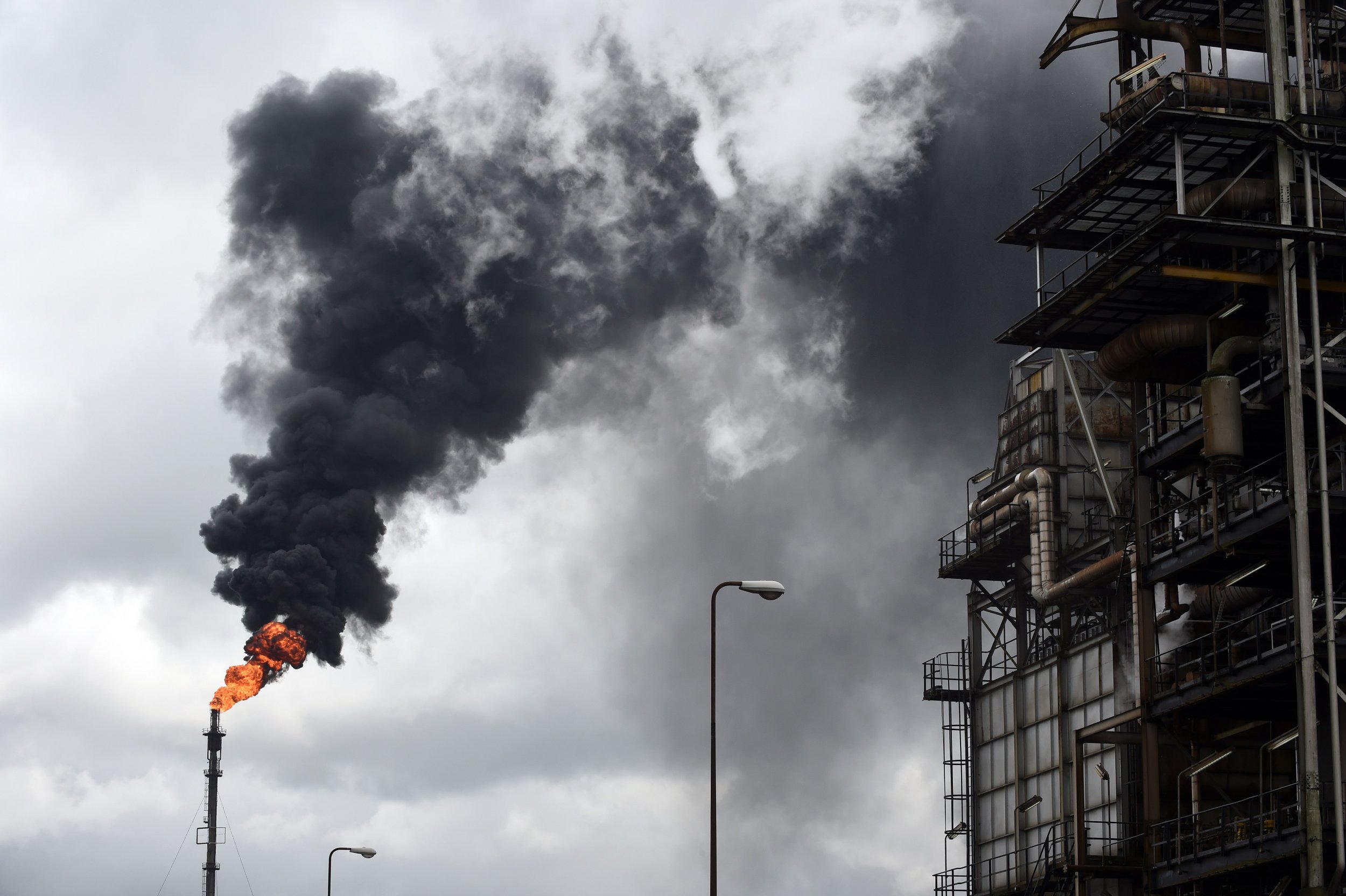 Nigeria's state oil company lost more than 1.5 trillion naira ($4.8 billion) as a result of attacks on pipelines and facilities by militants in 2016, its managing director said Wednesday.
Militants in the Niger Delta—a vast, oil-rich swampland in southern Nigeria—have launched frequent attacks on oil facilities throughout the year. Groups like the Niger Delta Avengers (NDA) say their aim is to ensure a fairer distribution of Nigeria's oil wealth.
The attacks have slashed Nigeria's oil production by as much as half and were a major factor in the country slipping into recession in August. Nigeria relies on oil products for more than 90 percent of its export revenues, according to OPEC.
The group managing director of the Nigerian National Petroleum Corporation (NNPC), Maikanti Baru, told a conference in the capital Abuja that the corporation had recorded 59 attacks on facilities that resulted in full or partial shut down—and consequently, a loss in revenue.
Read more: Nigeria is now officially in recession
"We are all conversant with the seriousness and frequency with which national assets in [the] form of pipelines, flow stations etc. are vandalized and crude oil and white products stolen with impunity," said Baru, according to an NNPC statement.
The Nigerian government has agreed several ceasefires with the NDA and other groups, only for them later to fall apart. According to its website, the NDA last claimed an attack on November 15, suggesting that the latest break in hostilities is holding.
Despite being the hub of Nigeria's oil industry, the Niger Delta remains impoverished and its communities have suffered the impact of multiple oil spills in recent years. A 2006 report by the United Nations Development Program found that the region was suffering from "administrative neglect, crumbling social infrastructure and services, high unemployment, social deprivation, abject poverty, filth and squalor, and endemic conflict."
Nigeria's oil minister Emmanuel Ibe Kachikwu recently announced $10 billion of investment to improve the region's oil infrastructure, including improving security and overhauling the NNPC, while President Muhammadu Buhari's administration also launched a $1 billion cleanup operation in Ogoniland, a part of the Delta where oil spills have been frequent. The operation is planned to take up to 30 years.
Oil production is currently around 1.8 million barrels per day, Kachikwu said on Thursday, according to Reuters. Buhari put forward a record 7 trillion naira ($24 billion) budget to lawmakers on Wednesday, with the intention of returning oil output to 2.2 million barrels per day