Manhunt Underway in Far North Chicago Suburb After Police Officer Fatally Shot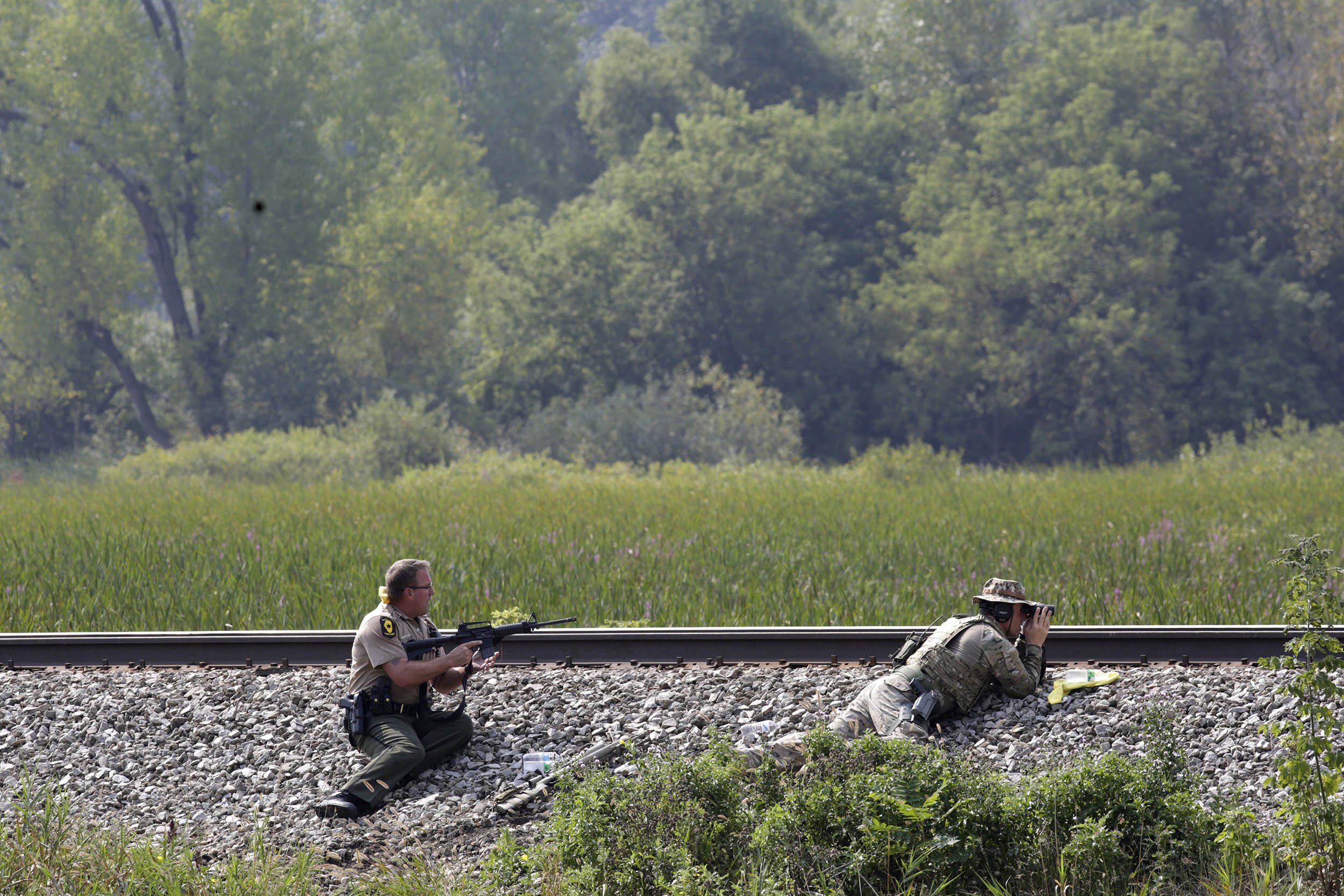 Police in Lake County, Illinois, are searching for three suspects after Lt. Joseph Gliniewicz was shot and killed Tuesday morning while on a routine patrol. Police have been searching a wooded area near the scene for several hours and a number of roads have been closed.
Gliniewicz was described as a "family man, dear friend and dedicated police officer" by a spokesman of the department. He leaves behind four sons and a wife. "Many residents knew him as G.I. Joe. He was deeply committed to Fox Lake and his fellow offiers," the spokesman continued. He was on the force for over 30 years.
"At approximately 7:52 this morning, a Fox Lake police officer indicated he was out on foot pursuit. He identified the suspects as two white males and one black male, then contact was lost with him," Lake County Sheriff's Office spokesman Christopher Covelli told Newsweek. "Back-up officers arrived to the scene extremely quickly after contact was lost and they then found the officer was injured with a gunshot wound. He succumbed to his injuries." The officer and suspects were not identified. The Sheriff's Office has not yet released a sketch or description of the suspects.
"There is a large scale movement to apprehend the three individuals involved. There are numerous pieces of air support, dogs on the ground and officers throughout the area," Covelli said, adding so many police departments had offered their services, he could no longer keep track of how many were helping in the search.
Contacted by phone, a spokeswoman for the Fox Lake Police Department said the investigation is ongoing. Regional SWAT teams are also aiding in the search.
"Grant Community High School is currently in a lockdown at the request of the Fox Lake Police Department," the high school posted on its website. Schools in nearby Ingleside and McHenry are also on lockdown.
Ingleside Station, a local Metra Rail station, is closed due to the manhunt. "Due to police activity near the Ingleside Station, inbound and outbound busing will continue until further notice between Fox Lake and Long Lake," Metra said in a statement.
Lake County is in the northeastern most corner of the state. It has a population of just over 700,000, according to a 2010 census.
The most recent police officer killed in the area happened in September 2014. Nick Schultz of the Merrillville Police Department was responding to a report that a man had attempted to return to an apartment from which property management had evicted him. The man, Michael Hrnciar, shot Schultz and killed himself. Schultz died in a hospital days later from the injury.
A study published earlier this year in the journal Violence and Gender found that people intentionally killed 74 on-duty law enforcement officers in 2013 and 2014. There have been 310 homicides in the Chicago area since January 1, 2015.
This is a developing story and will be updated as more information becomes available.
Additional reporting by Max Kutner and Joanna Brenner.