Landlord Changes Locks After California Pastor Vows To Continue Church Services Amid Coronavirus Pandemic
A pastor in Lodi, California, and his congregation had planned to defy their state's stringent stay-at-home order to hold a Palm Sunday service amid the coronavirus pandemic, but the landlord of their church changed the locks and the police showed up to block any would-be worshippers from attempting to enter the facility.
Pastor Jon Duncan informed his followers Sunday that they had been locked out of holding services at their church, the Cross Culture Christian Center. "We were advised that the building has been closed down to us, that the locks have been changed," Duncan told worshippers, Sacramento-based NBC affiliate KCRA 3 reported.
Last week, Duncan had told Sacramento's Fox affiliate KTXL-TV that his congregation planned to continue meeting despite the pandemic and the social distancing orders from the California government.
"We're going to meet as often as we can meet, and we do believe that this right is protected by the 1st Amendment and should be considered essential," he told KTXL-TV.
But Bethel Open Bible Church, the landlord of Duncan's church, felt differently and changed the locks on the building, preventing worshippers from being able to access the facility.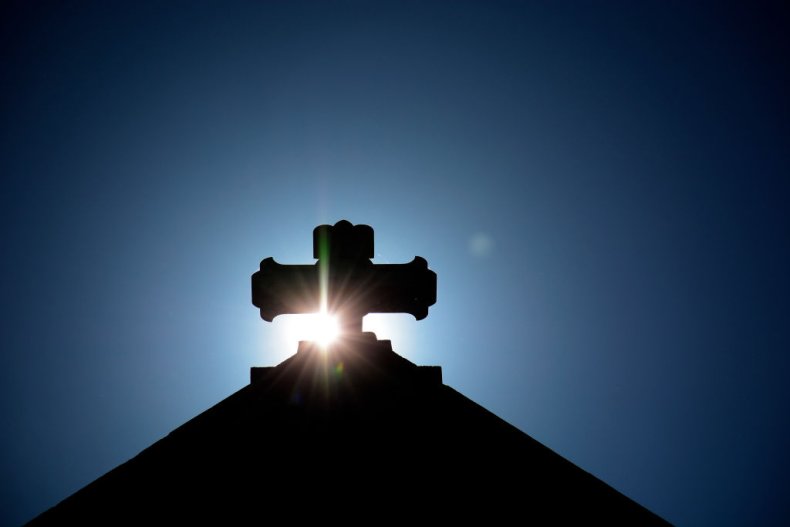 Lodi Police Lt. Michael Manetti told The Los Angeles Times that Bethel Open Bible Church changed the locks after a warning order from San Joaquin County Public Health Officer Maggie Park that explained holding services would be a misdemeanor offense, punishable by fine or imprisonment.
"We understand people's desire to practice their faith," Manetti told The Times. "But at church, generally people are closer to one another...shaking hands and singing."
Dean R. Broyles, an attorney Cross Culture Christian Center has retained, argued that the Bethel Open Bible Church's decision to lock worshippers out of the church was illegal.
"The landlord did not inform my client that they were going to lock them out of the premises," Broyles told The Times. "They don't have the right to do that unless they go to an eviction procedure, and the governor has a moratorium on evictions right now...We view locking them out as a breach of the lease and a violation of the law."
Members of the Lodi church also expressed frustration with the government's orders.
"Especially during this time of sickness," Jackie Haro, one of the congregants, told KCRA 3. "I really believe this is something we need to do—to congregate."
"I'm not thrilled in general with the restriction on religious liberties, definitely during what is Christians' most holy week," congregant Jeremy Duncan, the pastor's brother, told the television station.
While many Christian denominations and religious groups across the country have urged churches and places of worship to comply with state and federal social distancing guidelines during the pandemic, some congregations have drawn criticism for pushing forward with services.
The Awaken Church in Jonesboro, Arkansas has insisted that it will continue to hold services amid the pandemic. But unlike California, the Arkansas governor made an exception for religious services in his stay at home order, citing the separation of church and state.
Chad Gonzales, a lead pastor at Awaken Church, told Newsweek last week that his congregation "certainly would have complied" if the state government had required them to cancel services.
Other church leaders around the country moved forward with holding Palm Sunday services despite coronavirus concerns.
"We don't get our rights to worship freely from the government, we get those from God," Reverend Tony Spell of Life Tabernacle Church in Baton Rouge, Louisiana, told CNN over the weekend. "We'd rather obey God than man."
As of Tuesday morning, there were close to 370,000 confirmed cases of coronavirus nationwide, according to a tracker updated by Johns Hopkins University. Of those, nearly 11,000 have died while about 20,000 have recovered.