Donald Trump Sees Michael Cohen as 'Greatest Threat to His Presidency,' Says Cohen's Lawyer
Lanny Davis, the lawyer for President Donald Trump's former personal attorney Michael Cohen, said that the president's relentless attacks on his client stemmed from the fact that he saw Cohen as the "greatest threat to his presidency."
"This pattern of incessant attacks on my client and his family show what the American people have already witnessed: that Donald Trump sees Michael Cohen, and I would say justifiably, as the greatest threat to his presidency and what could be criminal and impeachable actions," Davis said in an interview on MSNBC's Kasie DC Sunday.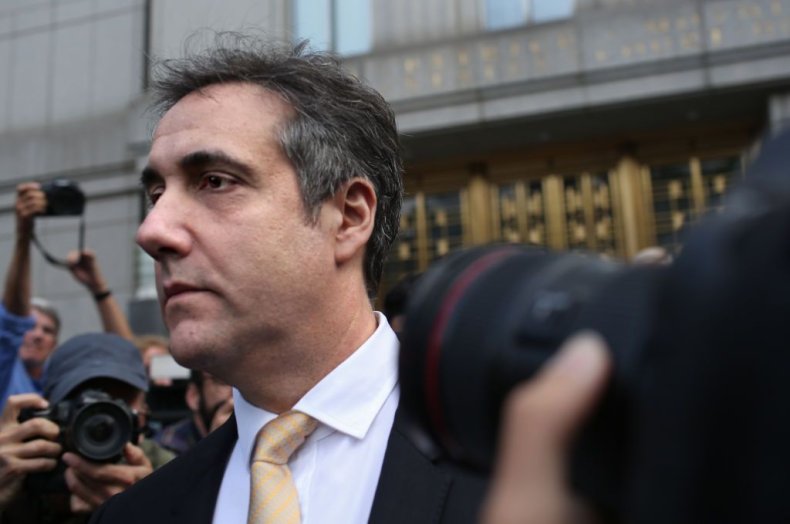 Last week, Cohen announced that he would testify before the House Committee on Oversight and Reform. In an interview with Fox News's Jeanine Pirro on Saturday, Trump claimed that Cohen was trying to get his prison sentence reduced.
In August 2018, Cohen pleaded guilty to financial crimes and campaign finance violations. Among other crimes, he had made hush-money payouts to two adult entertainers who claimed to have had affairs with Trump. Cohen testified in a New York court that Trump ordered him to make the payments.
In November, Cohen was charged with lying to Congress when he claimed in testimony that a planned Trump real estate deal in Moscow had not been discussed later than February 2016, with discussions having extended at least to June of that year. He was sentenced to three years in prison in December 2018.
Cohen is cooperating with special counsel Robert Mueller's probe into allegations of Russian interference in the 2016 election.
Trump, in Saturday's interview, also urged Cohen to "give information maybe on his father-in-law, because that's the one that people want to look at."
Davis told MSNBC that Trump was attempting to "intimidate" Cohen and was "fantasizing" when making the claim and "demonizing" Cohen's father-in-law.
Earlier, three Democratic House committee chairmen in a statement condemned Trump's targeting of Cohen's father-in-law in the interview.
"Our nation's laws prohibit efforts to discourage, intimidate or otherwise pressure a witness not to provide testimony to Congress," the chairmen wrote. "The president should make no statement or take any action to obstruct Congress's independent oversight and investigative efforts, including by seeking to discourage any witness from testifying in response to a duly authorized request from Congress."