Lara Trump Says the Average American Had to Google 'Who Are the Kurds' Before Getting Outraged
Senior 2020 campaign adviser Lara Trump said average Americans had to "Google" who the Kurds of northern Syria even are before they could be outraged about President Donald Trump's decision to withdraw troops from the region.
Trump, who is married to the president's second-youngest son, Eric Trump, defended her father-in-law's decision to withdraw U.S. troops near the Turkish border in a move many have described as an abandonment of Kurdish allies. More than 440 Kurdish fighters have been killed since the pullout last week, but Lara Trump said such losses should be put in context because regular Americans would have no idea who the Kurds are or why the U.S. has been involved in the northern Syrian region since 2015. (Relevant video portion begins at 3:00 mark).
Speaking with Trump Monday, Fox News at Night host Shannon Bream asked the president's daughter-in-law to react to a New York Times story, "Trump Followed His Gut on Syria, Calamity Came Fast," which went on to describe how the decision to abandon the Kurds lended an "unanticipated victory to four American adversaries: Russia, Iran, the Syrian government and the Islamic State."
"Well, Shannon, I think we should start with the fact that if you ask the average American out there, I think they would have to Google 'Who are the Kurds, and why is America even over there fighting this war?'" Trump responded.
Her comments echo President Trump's frequent claims that he was "elected on getting out of these ridiculous endless wars" and that he should be getting more credit for having built up the military, which he argues former President Barack Obama had "totally depleted."
Despite sanction threats, there has been no slowdown in Turkey's military operations in the past 24 hours, as the country announced it seeks to create a 20-mile buffer zone. Turkey said 440 Kurdish fighters have been killed as civilian deaths and refugees are increasing by the thousands each day.
Fox News host Bream reminded Trump of the backlash from Republican and Democratic members of Congress and that reports from Syrian Kurds indicate that "many have no defenses, that they're being slaughtered after partnering with the U.S., there are worries that other potential allies in the future... will be hesitant to partner with the US because of what they see now happening to the Kurds."
Publicly available Google Trends data shows searches for "Who Are the Kurds" did skyrocket across the U.S. between September 29 and October 12. However, Trump made no mention of the benefits of researching an unfamiliar topic.
Trump doubled down on the president's repeated claims that he campaigned and was elected on getting U.S. troops out of "endless wars" across the Middle East and Syria.
"Well, I think the president though has always been very direct about this. He said from the very beginning that he wanted to pull out of Syria, now he is almost three years into his presidency and he's doing it now. So, it shouldn't be a surprise, and I don't think the people should be hesitant to partner with the United States in any way as a result of this," Trump said, before adding, "I certainly hope not."
The president pushed back against the widespread calls to return to the defense of the Kurdish partners, making the uncorroborated claim on Twitter Monday morning.
"Kurds may be releasing some to get us involved. Easily recaptured by Turkey or European Nations from where many came, but they should move quickly. Big sanctions on Turkey coming! Do people really think we should go to war with NATO Member Turkey? Never ending wars will end!" President Trump tweeted.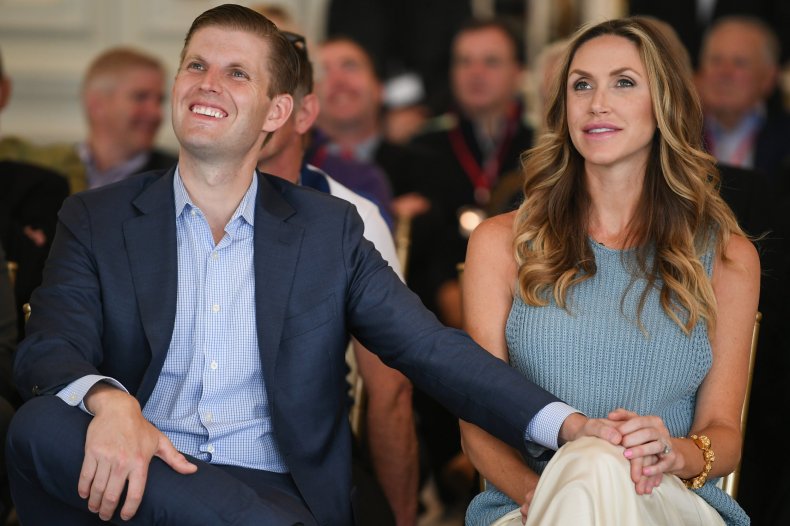 Trump's defense of the president pulling out of Syria was among several abstract responses from Republicans on Fox News this week. Wyoming GOP congresswoman Liz Cheney claimed Monday that Turkey's invasion of Syria was launched because House Democrats went forward with impeachment proceedings.