GOP Rep. Liz Cheney Tells Fox News Turkey Invaded Syria Because Democrats Launched Impeachment Inquiry Against Trump
Republican Congresswoman Liz Cheney claimed in an interview with Fox News on Monday morning that Democrats are to blame for Turkey's invasion of Syria because they launched an impeachment inquiry against President Donald Trump, despite the fact that the president withdrew U.S. forces from the Middle Eastern nation to give the Turkish forces the greenlight to enter.
"I also want to say that the impeachment proceedings that are going on and what the Democrats are doing themselves to try to weaken this president is part of this," Cheney, who represents Wyoming and is the daughter of former Vice President Dick Cheney, argued.
"It was not an accident that the Turks chose this moment to roll across the border," she claimed. "And I think the Democrats have got to pay very careful attention to the damage that they're doing with the impeachment proceedings."
Trump made the decision to withdraw U.S. troops from northeastern Syria after speaking with Turkish President Recep Tayyip Erdoğan by phone last Sunday. A source from the president's National Security Council told Newsweek last week that the president got "rolled" by Erdoğan during the call.
"President Trump was definitely out-negotiated and only endorsed the troop withdraw to make it look like we are getting something—but we are not getting something," the source, who spoke to Newsweek on the condition of anonymity, said. "The U.S. national security has entered a state of increased danger for decades to come because the president has no spine and that's the bottom line."
After Trump ordered the U.S. forces be withdrawn from the region, Turkey moved in rapidly. As a result of the offensive, hundreds of ISIS affiliates and some ISIS fighters were able to escape from detention camps where they were guarded by U.S. backed and Kurdish-led Syrian Democratic Forces (SDF). Turkey has reportedly targeted and killed Kurdish forces and civilians in its offensive, as it has long seen the key U.S. ally in the fight against ISIS as a foe. The Kurds have now allied themselves with Syria's President Bashar al-Assad, who the U.S. views as an enemy and has bombed under Trump's orders in the past. Assad is backed by American foes Russia and Iran.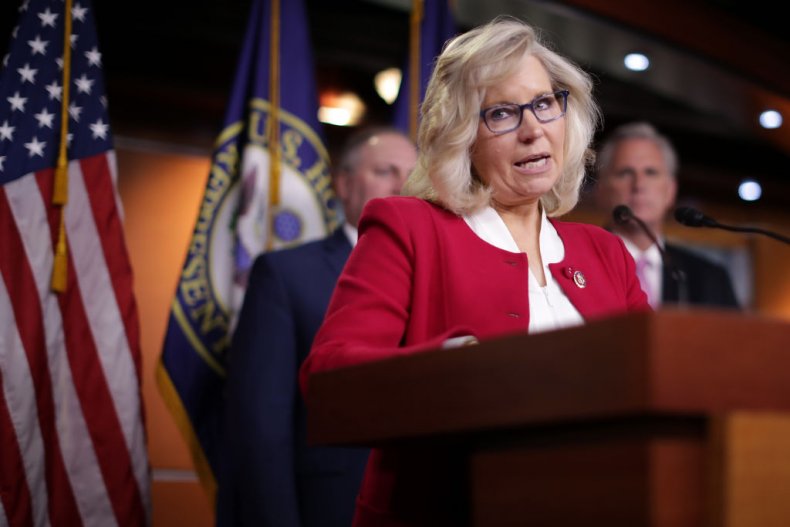 Although Trump has suggested he will support financial sanctions against Turkey for targeting the Kurds, he has defended his withdrawal of troops as fulfilling a campaign promise to end "endless wars." He has also repeatedly pointed out that Turkey is an important U.S. ally. The two countries are formally allied through the North Atlantic Treaty Organization (NATO). Trump has also bizarrely downplayed the value of the American alliance with the Kurds by pointing out the Middle Eastern ethnic group didn't help the U.S. in the World War II battle of Normandy.
"Very smart not to be involved in the intense fighting along the Turkish Border, for a change," Trump tweeted on Sunday, doubling down on his controversial decision.
Although Cheney may have attempted to shift the blame to Democrats on Monday, many other Republican lawmakers have directly attacked the president for his decision and its repercussions.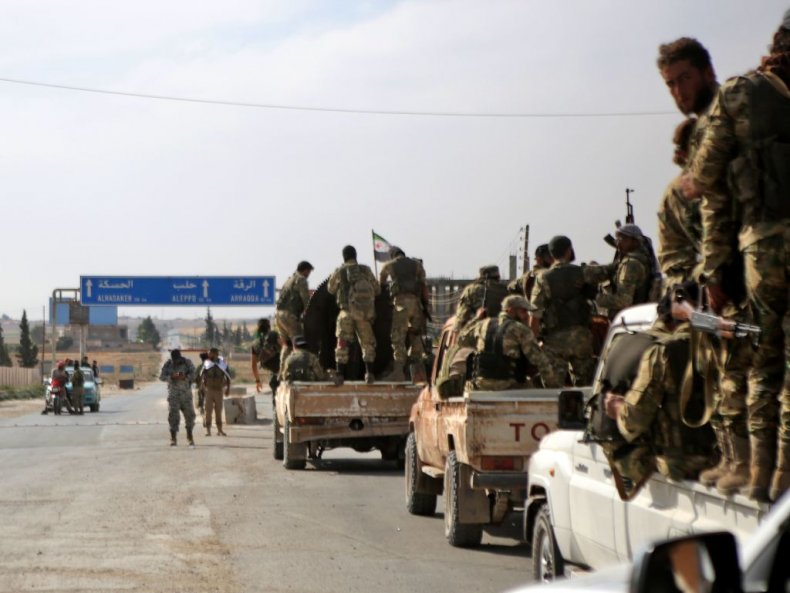 "You hear the president and people like Rand Paul talk about 'endless wars' all of the time, and it's kitschy, but actually we were preventing a endless war," GOP Congressman Adam Kinzinger, who represents Illinois, said during an interview with CBS News Face the Nation on Sunday. "And that actually commenced on Sunday now, a week ago. So it's really depressing."
"Frankly it's weak," the Republican lawmaker argued. "I don't see how it follows through on the president's promise, his biggest promise in the campaign, to defeat ISIS. Because I think it's going to resurge."
GOP Rep. Liz Cheney Tells Fox News Turkey Invaded Syria Because Democrats Launched Impeachment Inquiry Against Trump | U.S.