Largest Super Bowl Bet Ever Is Placed Outside Of Restroom
The largest bet ever placed on a Super Bowl was completed outside of a men's restroom in Louisiana.
On Friday morning, Jim McIngvale, the man known as "Mattress Mack," put down $5 million on a Cincinnati Bengals victory over the Los Angeles Rams in Super Bowl 56, according to KPRC. McIngvale, a Houston furniture store owner, placed his historic, multi-million dollar wager outside a rest stop in Vinton, Louisiana.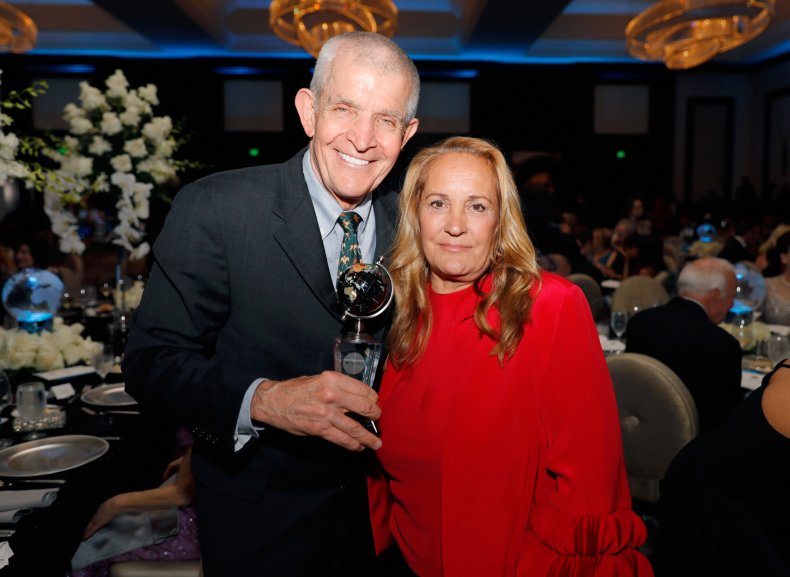 If the Bengals defeat the Rams and capture the Lombardi trophy in Sunday night's game, Mattress Mack will also win big. He'll collect more than $13 million.
However, a Bengals win will also help out McIngvale's customers. The bet is part of a promotion for his Gallery Furniture store in Houston. The store's current promotion, the "2022 Big Game Promo" asks customers to spend at least $3,000 on select mattresses, recliners, love seats or other furniture pieces, and if the Bengals win, they are free.
When placing his huge mobile wager, he took note of all the numbers involved in such a massive number.
"Biggest legal Super Bowl bet in history. That's why I came to Louisiana to make a legal Super Bowl bet. Alright, here we go. Cincinnati Bengals, plus 170. Let's see, enter amount: Five-0-0-0, lots of 0s here."
McIngvale said he traveled from Houston to the rest stop in Vinton, Louisiana, because Texas does not allow for legal gambling. Friday's historic wager happened to come on McIngvale's 71st birthday, and he mentioned that it wasn't exactly how he envisioned spending his birthday.
However, Friday's massive bet wasn't the only money McIngvale put on Sunday's game. Last week, according to KPRC, he placed a slightly smaller $4.5 million bet also on quarterback Joe Burrow and the Bengals to win. On that bet, if correct, he'd take in $7 million.
Mack has a history of making other expensive wagers. In 2021, McIngvale also put a bet on the Super Bowl between the Tampa Bay Buccaneers and the Kansas City Chiefs. Tom Brady and the Buccaneers defeated the Chiefs easily 31-9. Mattress Mack walked away with nearly $4 million after picking the victor correctly.
In 2019, McIngvale lost more than $13 million in bets. During the Major League Baseball postseason, McIngvale, a Houston Astros fan, continued placing bets on the team as they made it to the World Series where they faced the Washington Nationals. This also came as part of his store's promotion, where if the Astros won, the customers got their pieces for free. Despite losing the money, McIngvale was not deterred.
"I would do this again tomorrow – and I probably will," McIngvale said. "It's fun to be part of the greatest story in gambling history."
Newsweek reached out to Gallery Furniture for comment but did not hear back before publication.
According to CBS Sports, Sunday's game between the Bengals and the Rams will be only the second-ever match-up between quarterbacks—Burrow and Matthew Stafford—who went number one in their respective draft class.