Largest Tennessee County Health Department Will No Longer Manage Vaccines After Mishandling Doses
The Shelby County Health Department, which encompasses Memphis and serves Tennessee's most populous county, will no longer be allowed to distribute coronavirus vaccines after state investigations found thousands of doses were wasted.
On Tuesday, the Tennessee Department of Health announced that Shelby County had wasted over 2,400 vaccine doses in seven separate incidents in the past month.
The state's findings came after Shelby County Health officials reported that 1,315 vaccine doses had expired or were discarded due to severe winter weather last week. Snow and ice storms disrupted vaccine distribution across much of the South, delaying over a million doses set for delivery, and shuttering vaccination sites.
However, state investigators launched a review of Shelby County's vaccine distribution and management, and found that the issues went beyond the weather disruption.
According to the state, Shelby County has mismanaged vaccine doses since February 3, due to an excessive vaccine inventory, insufficient record-keeping, and a lack of a formal process for managing soon-to-expire doses.
Tennessee State Health Commissioner Lisa Piercey also said the county had a stockpile of more than 51,000 unused doses, which was about 30,000 doses more than what they should have had.
"The people of Shelby County deserve efficient and effective vaccinations," Piercey said during news conference on Tuesday. "We believe that the majority of this wastage was not weather-related."
Due to the state's probe, Piercey said that the Shelby County Health Department will be temporarily suspended from distributing or managing vaccine doses.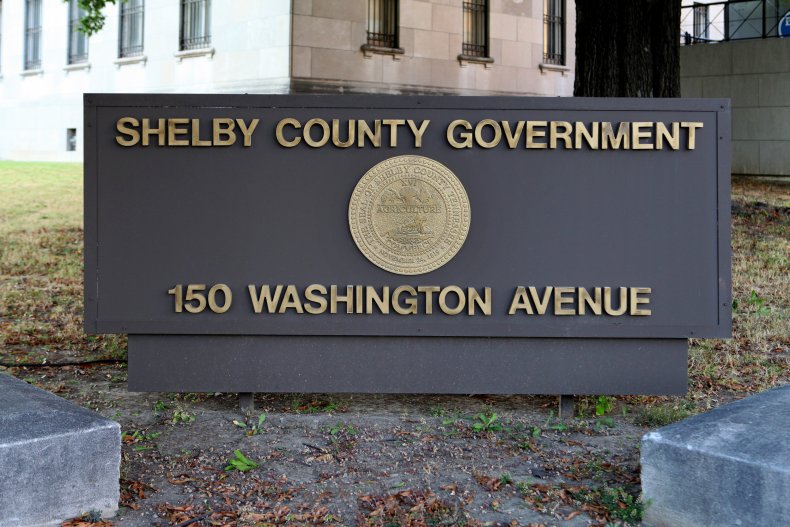 The county will continue to receive the same amount of vaccine doses from the state, but distribution will now be conducted through the city of Memphis, local hospitals, clinics and other pharmacies throughout the county, Piercey said.
The physical management of the vaccine doses will now be handled by county hospital partners, the Associated Press reported.
During a Shelby County Commission meeting on Monday, commissioners said a Kroger pharmacy location had already received approval to start dispensing vaccines, while 11 area Walmart pharmacies have begun vaccinating residents, The Commercial Appeal reported.
Piercey said the state investigations had not uncovered anything "nefarious," and they do not believe the vaccine waste was intentional. Instead, the issues appeared to stem from "a lack of standard operating procedures" and no formal management of handling doses that were set to expire quickly, according to The Commercial Appeal.
However, a federal investigation may soon follow.
"We think that it is likely there will be some type of inquiry from our federal partners," Piercey said Tuesday.
Shelby County Mayor Lee Harris said in a statement on Twitter that the loss of vaccine doses was "gut-wrenching," and said the county has launched an internal investigation.
"We understand that the state will announce findings and reforms, and we are absolutely supportive, as we have always been supportive of any effort, anywhere, to help get more shots in arms," Harris tweeted on Tuesday.
"We expect that our internal investigation will be complete in days. At that time, we will report the results of any additional steps that might be required because of these expired doses," he added.
Newsweek contacted the Shelby County Health Department for additional comment, but did not hear back in time for publication.