Larry Bollin, 27, Identified as Bryan, Texas Shooter at Kent Moore Cabinets
Legal authorities have identified Larry Bollin, 27, as the suspected gunman in Thursday's mass shooting in Bryan, Texas. The shooting killed one person and injured several others.
Bollin has been charged with murder, according to WPVI-TV. He is currently being held on a $1 million bond.
Bollin is believed to be an employee at the Kent Moore Cabinets where the shooting took place, according to Bryan Police Chief Eric Buske. Police also suspect Bollin acted as the lone gunman. He allegedly opened fire at the company before 2:30 p.m. local time and then fled before officers arrived. The victim's name has not yet been released, but authorities said the name would be shared with media on Friday.
The suspected shooter remained at large immediately after the attack. While evading arrest, Bollin also allegedly shot and wounded a state trooper as legal authorities hunted him across the state. Authorities eventually arrested him in Bedias, a small town of 374 people located 25 miles northeast of Bryan. The trooper has not yet been identified, and the Texas Department of Public Safety said he is in serious, but stable, condition.
Police and the Texas Rangers, the state's investigative bureau, are still investigating the shooter's motive. Investigators have asked people to stay away from the cabinet company as the investigation continues, KTRK-TV reported.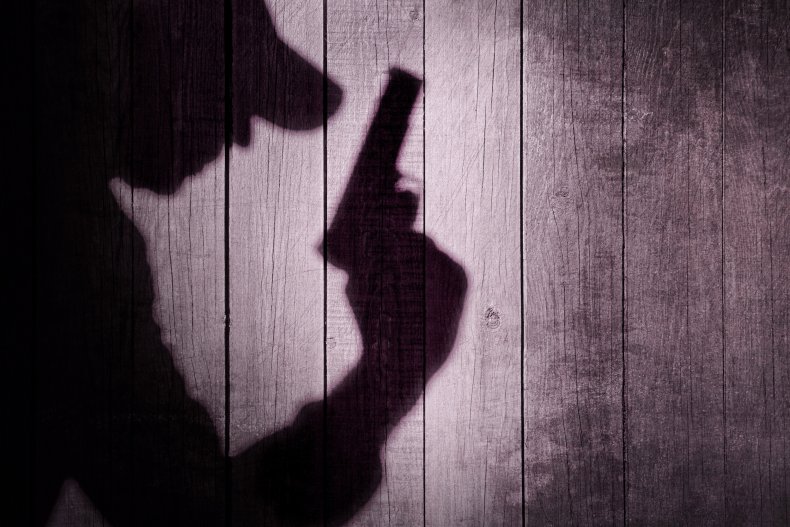 When police responded to the shooting, they found one person had been shot and killed. Four other individuals were taken to the hospital in critical condition with gunshot wounds. A fifth person went to the hospital as well after suffering an apparent asthma attack, though they had no reported injuries.
Shortly after the shooting, Republican Texas Governor Greg Abbott offered condolences and prayers for the shooting victims and their families. He also praised legal authorities working on the case.
"I have been working closely with the Texas Department of Public Safety and the Texas Rangers as they assist local law enforcement on a swift response to this criminal act. Their efforts led to the arrest of the shooting suspect."
"We are devastated by the events today at our Bryan manufacturing facility located on Stone City Drive," Kent Moore Cabinets said in a statement. "Our hearts go out to the families and the loved ones of those affected. We want to thank the many members of our law enforcement teams and other emergency personnel who responded so quickly. We are fully cooperating with law enforcement during the investigation of this horrible crime."
Newsweek contacted the Texas Rangers and Bryan Police Department for comment.