1 Dead, 5 Injured in Bryan, Texas Mass Shooting at Kent Moore Cabinets
A mass shooting in Bryan, Texas killed one person and resulted in at least five other injuries on Thursday.
Bryan Police Chief Eric Buske confirmed that one person was found dead at Kent Moore Cabinets company headquarters, located in the Brazos County Industrial Park. Four other victims were taken to St. Joseph's Hospital in Bryan in critical condition, while an additional person joined them after an asthma attack.
A law enforcement officer was shot and taken to the hospital while apprehending the suspected shooter in a different location. Another person was taken to a second hospital after suffering what police described as "minor injuries."
"At about 2:30 this afternoon, Bryan police received a call to Kent Moore Cabinets of an active shooter," said Buske. "Officers responded to the scene and arrived in a fairly short period of time. However, the shooter had gone by the time officers got here. They did, however discover some people hurt. They had been shot."
"Initially, four people were transported to Saint Joe's hospital in critical condition with gunshot injuries," Buske added. "One other person was transported with no injuries, apparently it was an asthma attack. And one person was deceased at the scene."
Texas Governor Greg Abbott confirmed that an unnamed suspect had been arrested in connection with the shooting. A DPS trooper was shot in nearby Grimes County as authorities worked to detained the suspect. The suspect is believed to have driven away from the scene of the crime after the shooting took place.
"I have been working closely with the Texas Department of Public Safety and the Texas Rangers as they assist local law enforcement on a swift response to this criminal act," Abbott said in a statement. "Their efforts led to the arrest of the shooting suspect. The state will assist in any way needed to help prosecute the suspect."
"Cecilia and I are praying for the victims and their families and for the law enforcement officer injured while apprehending the suspect," he added.
Buske said that a person who "may" be the suspect was in custody but noted that the "early" stages of an investigation with the Texas Department of Public Safety (DPS) was ongoing. The suspect is believed to have been employed at the business where the shooting occurred.
"It's a little early for that, but we believe there may be a suspect in custody but we're still working on that," Buske said. "We really don't know the motive, we're still investigating ... I believe that the suspect was an employee of Kent Moore."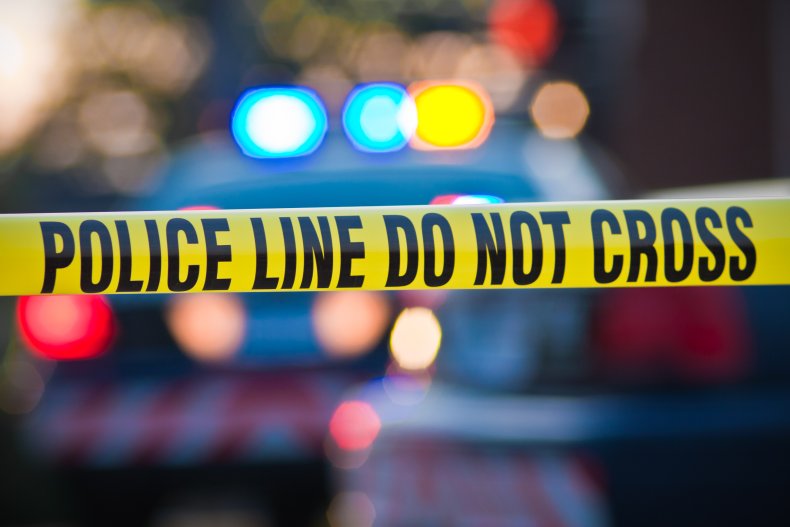 A manhunt for the suspect took place shortly after police responded to the shooting. The Eagle reported that a witness identified the suspect and a "be on the lookout" alert was issued to law enforcement for a vehicle used by the suspect. At least eight ambulances were dispatched to the area of the shooting.
"The Bryan Police Department and local first responders responded to a shooting at 350 Stone City Dr," the Bryan Police Department tweeted at 4:24 p.m. "Officers on scene found several victims. All victims were transported to local hospitals. The suspect is still at large. This is still an active investigation."
Deon Washington, Special Agent with the Bureau of Alcohol, Tobacco, Firearms and Explosives (ATF), told The Associated Press that multiple ATF agents and dogs had been sent to investigate what was described as a "rapidly evolving situation."
Police established a perimeter around the area and students at nearby Jane Long Intermediate School students were temporarily held before being released to their parents, according to KBTX.
Bryan is located about 100 miles north of Houston and borders College Station, home to Texas A&M University.
Newsweek reached out to the Bryan Police Department for comment.
Thursday's shooting in Texas occurred one day after former NFL player Phillip Adams allegedly shot and killed five people in Rock Hill, South Carolina before taking his own life. Victims included Dr. Robert Lesslie, his wife Barbara and their two grandchildren.
Several high-profile mass shootings have taken place recently, including last month's shooting at a Colorado grocery store that left 10 people dead and the series of shootings at Atlanta, Georgia area spas that killed eight.