Larry Hunt, 'Bucket Man' in Will Smith's 'Pursuit of Happyness,' Dead at 64
Larry "Bucket Man" Hunt, who appeared in Will Smith's 2006 movie The Pursuit of Happyness and on TV show America's Got Talent, has died at the age of 64.
The news was confirmed by Hunt's close friend, bassist and music producer Brian Compton, who said that the San Francisco-based drummer died on Thursday.
While officials at the San Francisco Office of the Chief Medical Examiner confirmed Hunt's death to the San Francisco Chronicle, a cause of death was not provided to the newspaper by the agency.
Per the Chronicle, Compton said that friends of the late musician are in the process of organizing a memorial service, which is set to take place at the end of March and will incorporate the drums and pots Hunt was famous for playing.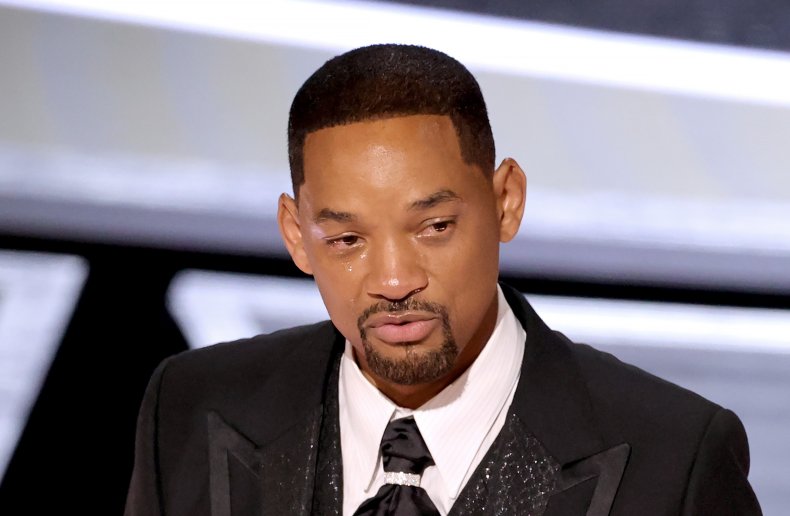 While he made it onto the big screen alongside future Oscar winner Smith, Hunt was also something of a local celebrity, becoming renowned for playing a bucket drum set for passing tourists on San Francisco's Market Street.
Hunt's lively drumming sessions drew resistance from a number of local businesses over the years. However, the musician told the Chronicle in 2016 that his popular street performances "made San Francisco more alive."
Per the Chronicle, Hunt, who played his last show in January, fashioned a drum set out of 14 5-gallon buckets, three cooking pots, a cowbell and duct tape.
Noting that Hunt was followed by a number of local musicians, Compton, who first met the late busker near UC Berkeley in the late 1990s, said: "We are all devastated."
"Every time I would see him on the Berkeley campus playing drums," Compton told the Chronicle. "As a bass player, I liked what I heard."
A friendship soon blossomed and the pair went on play gigs at college parties, before Compton suggested that there was better money to made busking in San Francisco.
"There are too many crazy people in San Francisco," Compton quoted Hunt as saying.
"You'll fit right in," Compton recalled saying in response.
Over the decades, Hunt became famous for drumming on the streets of the Northern California city, though he took an extended break as the COVID-19 pandemic shuttered businesses and restricted tourist traffic.
He enjoyed international recognition after being selected to appear as a musician in Smith's movie The Pursuit of Happyness.
In the acclaimed film, father and son Will and Jaden Smith teamed up to portray the real-life story of Chris Gardner. The plot follows Gardner, a single father who is evicted from his apartment in San Francisco with his young son and left with no place to go.
The two sleep in shelters and on the street while Gardner works an unpaid internship that was a stepping stone to eventually launch his own brokerage firm: Gardner Rich & Co. The film was met with universal acclaim and earned Smith an Oscar nomination.
Smith would go on to win his first Best Actor Academy Award in 2022 for the biopic King Richard, in which he portrayed the father of tennis stars Venus and Serena Williams.
Update 3/2/23, 4:15 a.m. ET: This story has been updated with further details.