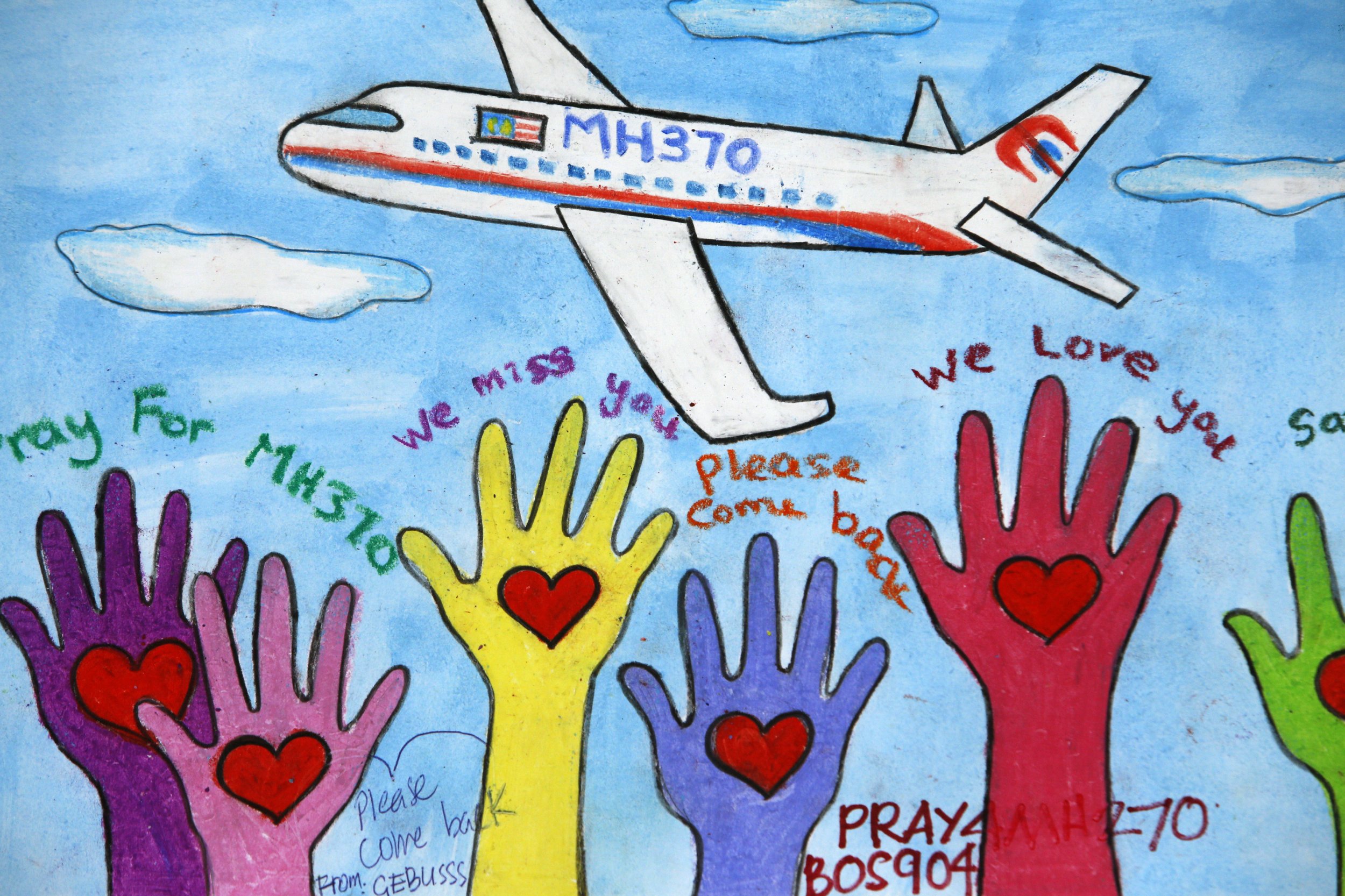 Missing flight MH370 was deliberately flown into the sea, a Canadian air crash investigator has concluded.
Speaking to the Australian TV program 60 Minutes, Larry Vance said that erosion along the rear edges, or trailing edges, of recovered wing parts indicated that the plane had been controlled during its final landing.
Vance is partially basing his conclusion on a piece of the wing, known as a flaperon, that was found off Madagascar a year ago, The Guardian reported. Vance said that the flaperon had been extended, implying that someone was in control of the plane when it landed.
The team behind the Australian-led investigation has said it is also examining whether the plane was deliberately downed, the BBC reported.
MH370 vanished on March 8, 2014 on a flight from the Malaysian capital of Kuala Lumpur to the Chinese capital of Beijing. The bodies of the 239 people on board have not yet been found.
The official search has focused its efforts on a patch of the seabed 1,242 miles off the west coast of Australia. However, this search area was calculated on the belief that the plane was on autopilot when it crashed. It may have landed somewhere totally different, if it was piloted.
Vance, who has led more than 200 air crash investigations, is noted for his report into the 1998 crash of SwissAir Flight 111. The plane, which was downed due to fire, broke into more than two million pieces upon impact.
Vance believes that the absence of similar wreckage in the case of MH370 implies that it didn't crash by mistake.
Investigators do not have long to test his theory. The search for the missing plane is due to stop at the end of this year, unless new evidence emerges.
This article originally incorrectly stated that Flight MH370 was en route from Beijing to Kuala Lumpur. MH370 was traveling from Kuala Lumpur to Beijing.