Las Vegas Gunman Stephen Paddock Fired 1,100 Bullets During Rampage, Forensics Report Finds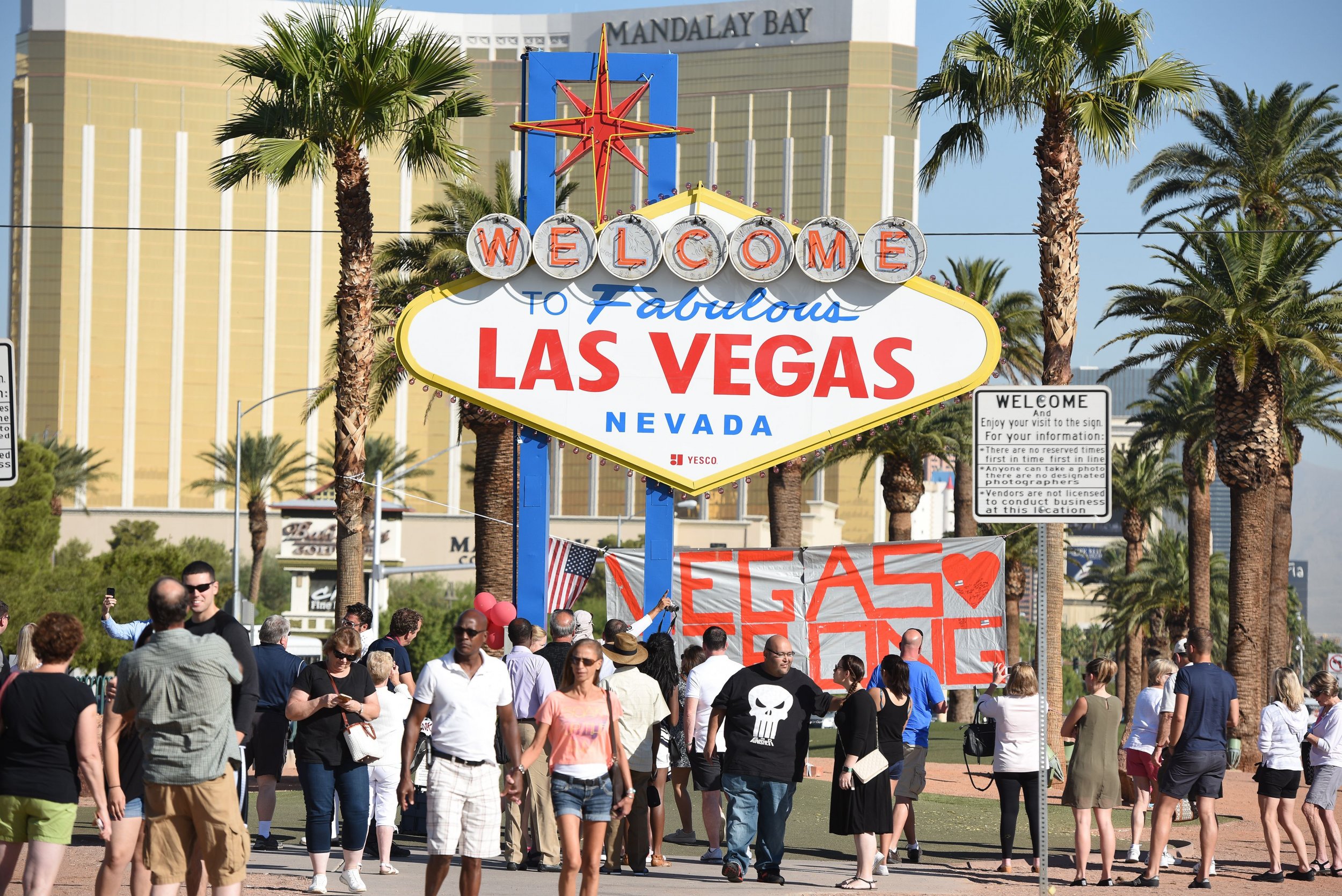 Las Vegas gunman Stephen Paddock fired more than 1,100 rounds during his rampage in October, the deadliest mass shooting in modern U.S. history, a new forensics report has found.
The update breaks the silence on updates on a case that largely remains a mystery to law enforcement. There have been no major updates on the October 1 massacre in weeks, and authorities have yet to determine a clear motive that drove Paddock to kill 58 people and injure more than 500 others at a country music concert.
Clark County Sheriff Joe Lombardo told the Las Vegas Review-Journal the number of bullets was tallied by the FBI and his department's forensics lab, which has been processing ballistic evidence from Paddock's sniper attack.
He said investigators found about 4,000 unused rounds in Paddock's room on the 32nd floor of the Mandalay Bay Resort and Casino. Authorities are still puzzled by why Paddock stopped firing at concertgoers before fatally shooting himself, although Lombardo said several of the gunman's firearms had jammed.
Lombardo didn't say how many of the weapons had jammed and still has not provided a rundown of the weapons found in Paddock's room. Authorities found more than 20 guns in his room and a total of 47 firearms at Paddock's homes in Reno and Mesquite, Nevada.
Lombardo has previously said investigators have pieced together some of what may have led Paddock to plan the attack—including his obsession with elite gambler status in Las Vegas and his depression when he started losing money.
Related: Las Vegas shooting motive: Gunman was narcissistic, became depressed after losing 'significant amount of wealth,' sheriff says
Paddock had "lost a significant amount of his wealth" since September 2015, which may have been a "determining factor" on why he started building an arsenal, Lombardo said.
Lombardo did not give any new insights about Paddock's motive while talking to the Review-Journal. But he said investigators have continued their talks with the gunman's family and friends, including a meeting with Paddock's girlfriend, Marilou Danley, as recently as last week.
"Nothing substantial was obtained," Lombardo said, adding that he hopes to release more information to the public in the weeks to come.