The Las Vegas Raiders faced online backlash Tuesday after posting "I Can Breathe" following former Minneapolis police officer Derek Chauvin's conviction for the murder of George Floyd.
The Twitter account of the NFL franchise shared an image showing bold white type against a black background reading "I CAN BREATHE 4-20-21" above the team's logo. Raiders owner Mark Davis told The Athletic that the post was intended to echo words from Floyd's brother Philonise Floyd after the Chauvin conviction, who said that the family was "able to breathe again," and would not be taken down.
Davis expressed concerns that the post may have upset Floyd's family, telling the outlet that he was unaware that "I Can Breathe" was used by supporters of the New York Police Department to mock those demonstrating against the 2014 death of Eric Garner. Like Floyd, Garner died while being restrained by police after repeatedly pleading "I can't breathe."
"If I offended the family, then I'm deeply, deeply disappointed," Davis told The Athletic. "I could un-pin it and let it run its course. It's already out there ... It's not an apology. I'm not embarrassed by what I said, but I did learn something now."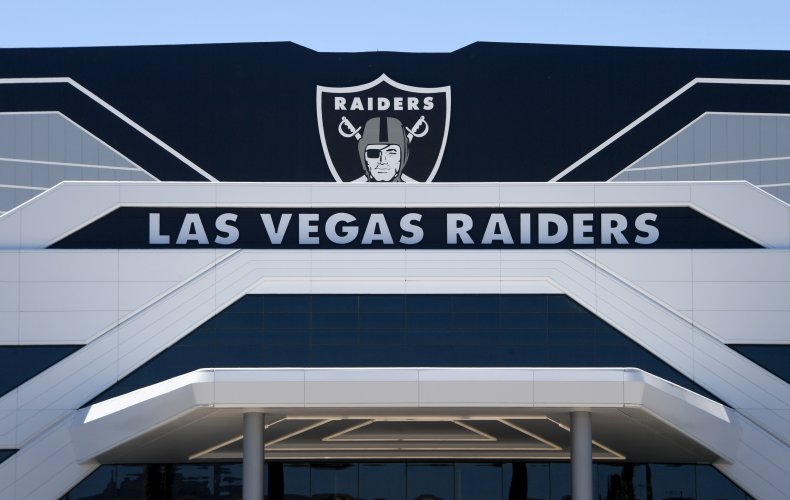 Prior to Davis's remarks, the Raiders post provoked heated responses on Twitter, largely from those outraged by the team's perceived lack of sensitivity.
"The fact that there were MEETINGS that went into approving this graphic and y'all made it your pinned tweet shows you gotta have the most tone deaf social media staff on the planet," sportswriter Tyler Conway tweeted.
"Take this down," rapper iLoveMakonnen tweeted.
"Communications department approved this. PR department approved this. Digital team approved this. Legal, too, probably. Unreal," @djboothEIC tweeted, in a response that had nearly as many "likes" as the original tweet.
"This is so incredibly offensive," writer and activist Shireen Ahmed tweeted.
"Listen, your intentions are good," the Libertarian Party of Texas tweeted. "But can we not?"
Multiple users replied with altered versions of the Raiders image, including versions that read "DELETE THIS TWEET 4-20-21" and "I NEED A NEW JOB 4-20-21."
Conservative activist and One America News Network correspondent Jack Posobiec sarcastically tweeted an animated South Park GIF showing a crowd clapping with the caption "Courageous. So Courageous!"
"WTF!!!!!!!!! Seriously WTF!!!!!!!" tweeted podcast host Grant Napear, who was fired from his job as a radio host last year after he tweeted "ALL LIVES MATTER" during protests inspired by Floyd's death.
The original tweet remained up and pinned to the top of the Raiders' Twitter page as of late Tuesday night. Shortly before tweeting the controversial image, the Raiders retweeted a statement from the NFL promising to "help move our society towards a more equal and just tomorrow."
"Today's outcome in the Derek Chauvin trial in Minneapolis does not undo the loss of life," the league wrote. "Mr. George Floyd should be here with us today. Our hearts remain with the Floyd family, and we understand the pain, anger and frustration does not go away even when justice is delivered."
"Importantly, even as we identify reasons for hope, we must continue to help move our society towards a more equal and just tomorrow," the statement continued. "We are proud to partner with NFL players and clubs and remain committed to do the important work needed to make positive change in our society."
Newsweek reached out to the Raiders for comment.