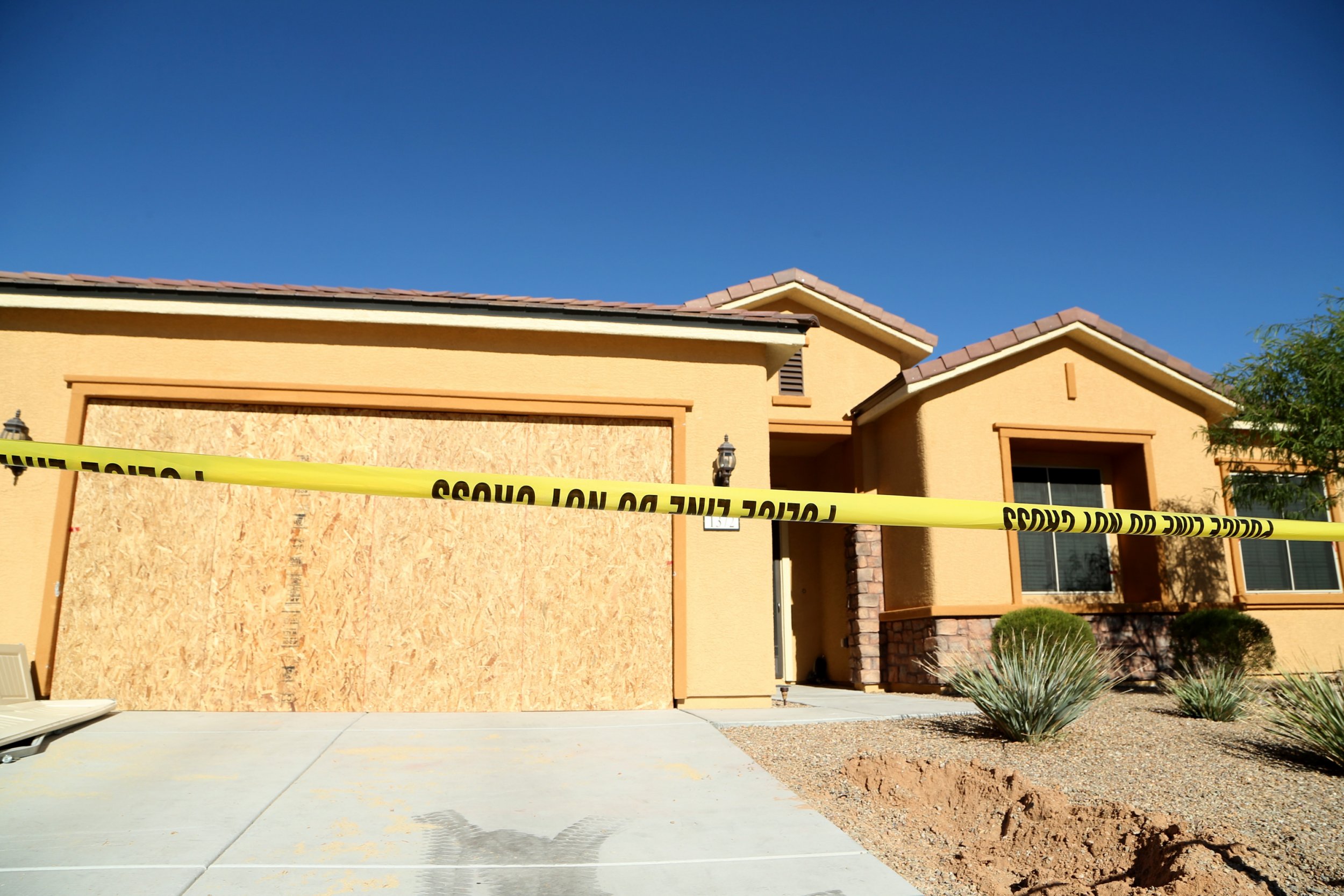 The house owned by Stephen Paddock, the man responsible for the deadliest mass shooting in U.S. history, has been approved for sale.
Court documents show that the sale of Paddock's Nevada home was approved by district judge Gloria Sturman at a price of $425,000, the Las Vegas Review-Journal reported.
Read More: Las Vegas Shooter Stephen Paddock Kept Staring at Mandalay Bay Housekeeper
The two-bedroom, 2,018-square-foot house, located 80 miles northeast of Las Vegas, first went on the market in July at $449,000. The money generated from the sale will go to the victims of Paddock's mass shooting.
The proceeds will not be handed out before Paddock's estate is "closed," an attorney for the administration of the estate, Alice Denton, explained. This means Paddock's assets first have to be liquidated and any outstanding litigation or claims from creditors have to be worked through.
Fifty eight people were killed and 851 injured in October 2017 when Paddock, a 64-year-old former auditor and real estate businessman, opened fire on the Route 91 Harvest music festival on the Las Vegas Strip.
The gunman fired over 1,100 rounds of ammunition from his hotel room on the 32nd floor of the Mandalay Bay Hotel. Paddock was found dead in the aftermath of the shooting from a self-inflicted gunshot wound.
The shooting, the deadliest committed in the United States, restarted debate over national gun laws, particularly on the issue of bump stocks. The modification allowed Paddock to convert his semi-automatic rifle to an automatic weapon. According to the New York Times an unprecedented number of gun control laws have passed in the 15 months since the shooting.
Paddock's estimated $1.4 million estate initially passed to his mother, Irene Hudson. Because he left no will his assets passed to her by default under Nevada law. She transferred her right to inherit in March 2018 to allow Paddock's victims to be the beneficiaries of the estate.
Among Paddock's assets are 50 guns and nearly 40 modifying components including a number of scopes and a red dot sight. It is not clear whether the arsenal of weapons will be sold or destroyed.
Denton said the estate is currently in consultation with the victims and the families of the victims of the shooting. The FBI is currently in posession of the guns.