'The Last of Us': Gabriel Luna on Building Brotherly Bond with Pedro Pascal
For The Last of Us actors Gabriel Luna and Pedro Pascal it was important to build a real bond together in order to accurately recreate the connection that their characters, Tommy and Joel, share in the original game.
Luna spoke to Newsweek and other publications about creating this bond with his co-star, which they began cultivating long before cameras started rolling on the critically acclaimed series.
The two actors' bond was particularly showcased in the drama's most recent episode, which was released on Sunday, February 19, and saw the brothers come together after months, if not years, apart.
'The Last of Us' Star Gabriel Luna on Building Brotherly Bond with Pedro Pascal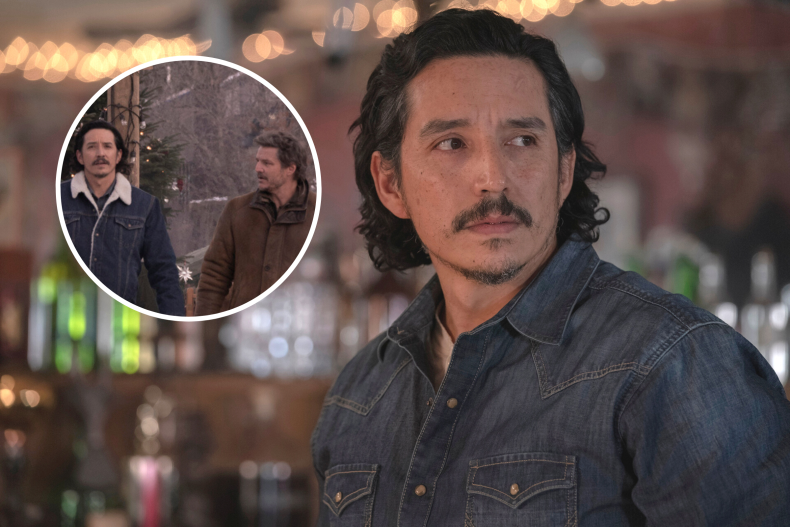 The Last of Us is based on the Naughty Dog game of the same name, and it follows Joel Miller as he is tasked with taking teen Ellie Williams (Bella Ramsey) across the post-apocalyptic landscape of the U.S. in order to help create a cure to the Cordyceps Brain Infection that has ravaged the globe.
In Episode 6, Joel finally finds Tommy following months of searching and worrying that his sibling was in danger, or at worst dead, but he learns that his brother is now living in a community that has started to try and rebuild their lives in Jackson, Wyoming.
The episode sees Luna and Pascal share several emotionally charged scenes with one another, and the actor spoke of how their onscreen bond was forged early through their personal desire to connect and understand each other like brothers.
"I've been an admirer of his work for some time and we have a lot of mutual friends, so we've kind of heard about each other and they were kind enough to say mostly nice things about me to him, and vice versa," Luna said.
"So, we already had a good place to start and then we just started our dialogue, started communicating back and forth.
"We met, we started talking on FaceTime, talking about each other's families, realized that we have a similar upbringing. He was born to Chile, but he was raised in San Antonio, Texas.
"So right there off the bat we had that in common with our characters, we had that in common with each other and it was very easy to slide into those roles."
The Agents of S.H.I.E.L.D. star went on: "I think, at that point, it just became a matter of studying each other and trying to find the threads that weave us and bind us. What I used was his physicality and his body, and his mannerisms, and trying to access where that comes from and be able to share that with him.
"And then I think, with him, he was drawn to my speaking voice and how I speak naturally. I kind of lay it on a little thicker for Tommy but we know what it sounds like, we know those people, like I said, we grew up in the area.
"And, so, he had me read some Cormac McCarthy for him and record it so that he could study that. We just had this exchange of assets, and then you're just playing with the words man, with a really well written script."
Luna added that drawing from his relationship with his own sibling also helped: "Having a brother myself, we're only two years apart very similar to the characters, it's inverted and of course I'm the older on and my brother is the Tommy, but we had all of that to our advantage and so we just tried to lean into it."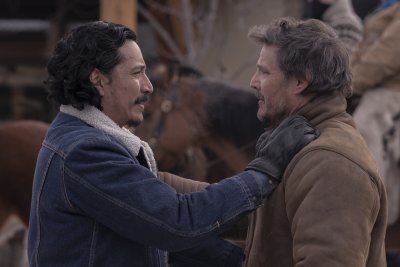 On Tommy's Hopes For The Future
Luna also reflected on his character's desires and goals in the show, and how his arc will progress alongside his brother Joel's journey with Ellie.
The actor teased aspects of Episode 6 in his answer, speaking around the reveal that Tommy is set to welcome a child with his wife Maria (Rutina Wesley) in their new home in Wyoming.
"I think if people are familiar with the game they kind of know what Tommy's purpose is, or what he feels his purpose is and what he values and what he desires," Luna said of his character.
"I think truly what he desires is what his brother has at the beginning, which is family and to plant a seed and watch it grow. We are plunged into this world of danger and monsters and nature reclaiming itself, and I think Tommy is one who is looking for that, he's looking for a world where you can live with nature, and it's no longer trying to actively kill you all the time. And you can [just] be, you can have a family and you can then have those moments."
He went on: "You can have moments that we all cherish, the times we spend together, just something as simple as, you know, a nice glass of whiskey and roasting up today's kill.
"I think that's the simple things in life that we all love and we take for granted, he believes that we can truly get back to it, that's that's his goal and that's it purpose."
The Last of Us airs Sundays at 9 p.m. ET on HBO and HBO Max.