'The Last of Us Part I' Firefly Edition Restock is Coming Next Week
The Last of Us Part I Firefly Edition restock has been a long time coming. Fans have been waiting for another chance to purchase the special edition of The Last of Us Part I, and developer Naughty Dog has confirmed it will soon be made available the same day the game debuts around the world. If you've been holding out for a copy of your very own, now's the time to go ahead and lock in a purchase before they all sell out again.
Previously, the Firefly Edition was made available when the game debuted during June 2022's PlayStation presentation. It took less than a day for the special version of the game to sell out. And even though it wasn't initially meant to be a limited run, fans haven't had another way to purchase the game outside of third-party sources since then.
The Last of Us is a game series that's had several intriguing special editions since the first game arrived. It's no surprise that the Firefly Edition stirred something within fans that made them jump to buy up every single copy. Now that it's making its return, however, you'll want to be quick to claim your own so you don't miss out.
If you're looking to make sure you grab a copy, here's everything you need to know.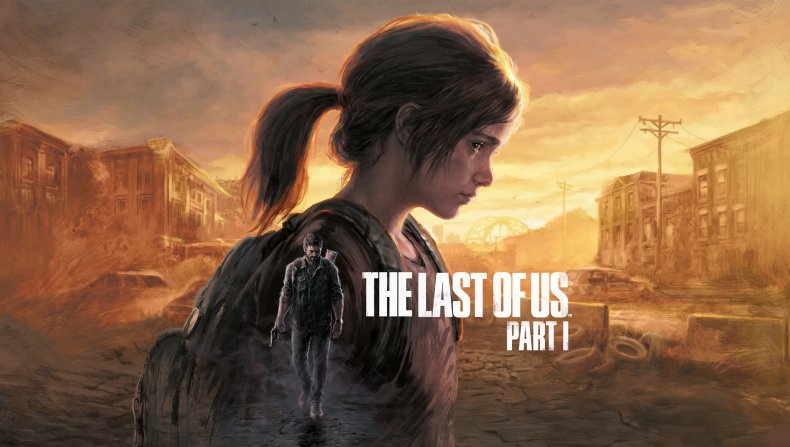 When Is The Last of Us Part I Firefly Edition Restock?
If you want to get your hands on the Firefly Edition, you can plan to buy your copy on September 2, 2022. That's the same day the game releases to the world. The Firefly Edition is expected to be a limited-time release, though, so be sure to act fast.
For $99.99, you get the following goodies with the Firefly Edition:
The base game as well as the Left Behind DLC
A SteelBook case
The Last of Us: American Dreams Comics #1-4 with new cover art
The following in-game unlocks:

Increased Crafting Speed Skill
Increased Healing Speed Skill
9mm Reload Speed Increase Upgrade
Rifle Clip Capacity Increase Upgrade
Explosive Arrows Gameplay Modifier
Dither Punk Filter
Speedrun Mode
Six weapon skins:

Black Gold 9mm Pistol
Filigree 9mm Pistol
Sculpted Oak Shotgun
Rubber Tactical Shotgun
Carbon Black Bow
Arctic White Bow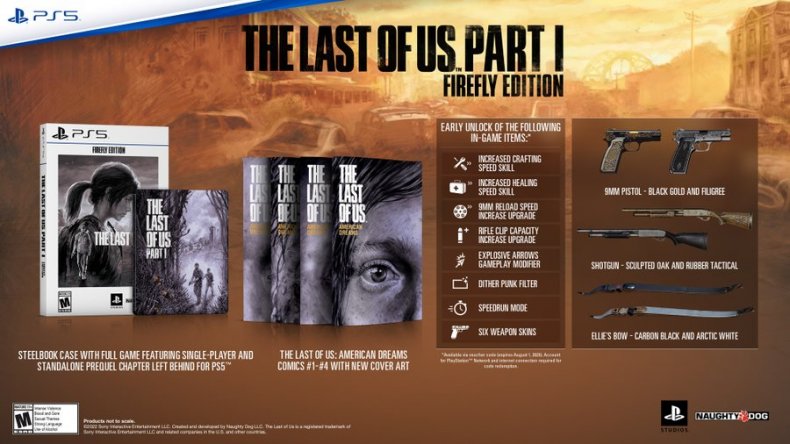 You can currently play The Last of Us Part II on PlayStation 5. In the meantime, you can access the original The Last of Us to tide you over before the new remake comes out. Not much longer left to wait now!