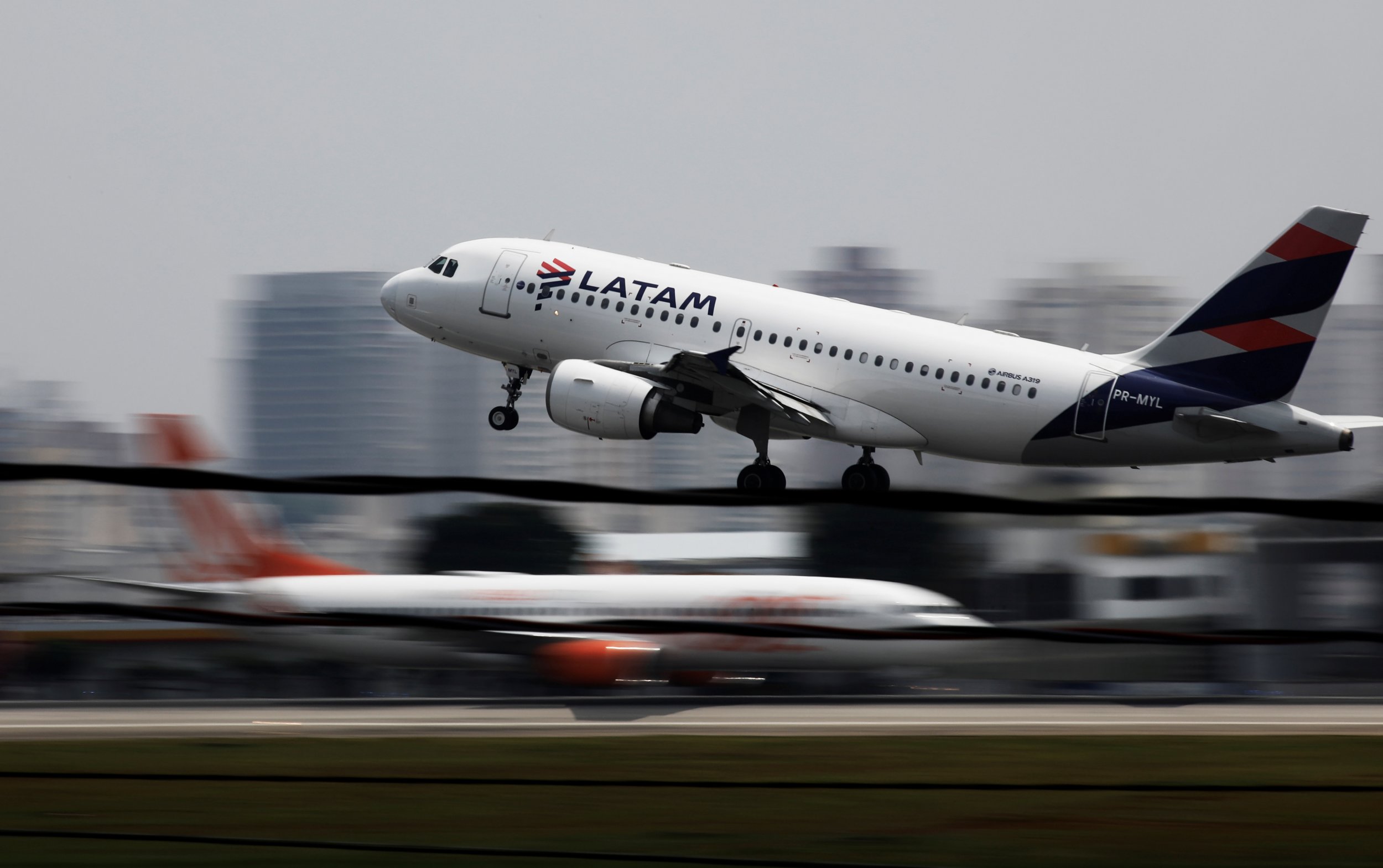 An airline has lost a family's emotional support dog, a labradoodle named Logan, in New York after the pet seemingly failed to board a flight to Paraguay on August 27.
LATAM Airlines—based in Chile—has said that it "deeply regrets the situation" after the dog—belonging to the parents of Connecticut man Jonathan Rolon—disappeared.
The parents had flown out of John F. Kennedy International Airport to Paraguay, NBC New York reported. But when they landed, Rolon told U.S. media the pooch was nowhere to be seen.
According to Rolon, the airline company informed him the labradoodle never actually boarded the flight due to a "ramp issue." When he contacted the New York airport, Rolon said he was informed that an employee had taken the dog home, where it had then escaped and gone missing.
Since then, Rolon has been searching Queens, where the worker lives, in the hope of locating Logan. LATAM Airlines did not immediately respond to a request for comment via email.
A spokesperson told NBC New York: "LATAM deeply regrets the situation and will continue to provide all the recourses at its disposal in the effort to reunite Logan with his family."
According to the publication, the airline has posted 600 posters around the area close to the JFK airport spanning a 30-mile radius—including Brooklyn, Queens and Nassau County.
It said the region's Animal Care Center was now involved, alongside the local police department. Furthermore, the airline said it would offer to transport the Rolon family back to New York.
In an interview, Jonathan Rolon told NBC New York his mother had become "deeply depressed" following the dog's disappearance. LATAM Airlines declined to acknowledge the claim that a worker had taken the pet home, but said 50 employees were now involved in the search.
NBC New York was unable to find any posters or employees searching, however.
Earlier this year, a woman was left devasted following a United Airlines flight after an employee forced her to place a 10-month-old puppy into the overhead compartment in its carrier during a 4-hour transit, where it was found dead at the end of the journey. A spokesperson for United Airlines told Newsweek at the time the company would take "full responsibility" for the dog's death.