Late-Term Abortion, Fetal Viability, Heartbeat Bill: What People Get Wrong About Abortion
As the national debate on abortion has heated up, so has the use (and misuse) of terminology related to reproductive health
Abortion is one of the most polarizing issues in America today, as a flurry of new state laws take aim at Roe v. Wade and legal access to the procedure. But as the national debate on abortion has grown, so has the use (and misuse) of terminology related to reproductive health.
Nearly a dozen states have approved laws restricting access to abortion so far in 2019, including Alabama, Arkansas, Georgia, Indiana, Kentucky, Louisiana, Mississippi, Missouri, North Dakota, Ohio and Utah. Many of these laws are currently being challenged in court.
Alabama's law, signed by Governor Kay Ivey, is likely the strictest in the nation: It makes it a felony for doctors to terminate pregnancies even in the case of rape or incest. In a statement, Ivey acknowledged that the law may be "unenforceable," but said she hoped it would provide an opportunity to revisit Roe v. Wade before the Supreme Court.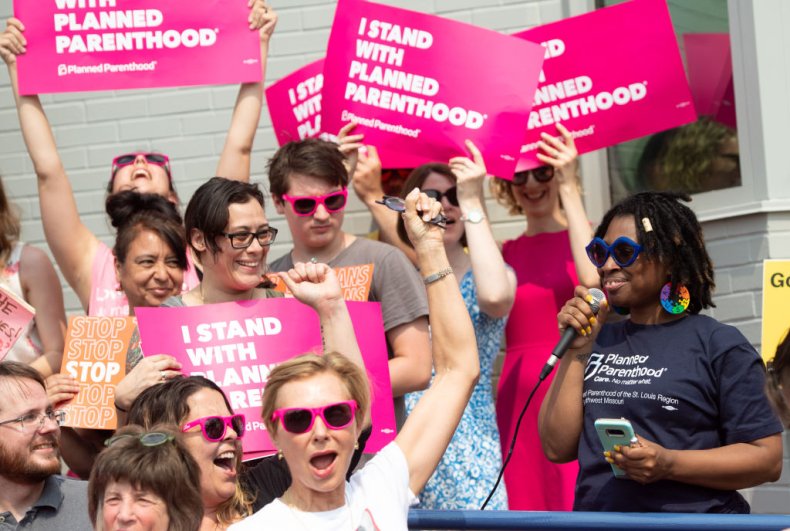 In response, several Democratic governors have moved to pass sweeping protections for abortion access: Illinois has made it a "fundamental right" for a woman to have autonomy over her own body and Maine made abortions easier to access by allowing medical professionals who are not doctors to perform them.
The abortion debate has expanded beyond state politics and into the 2020 presidential campaign. Nearly every Democrat vying for the nomination has spoken out against abortion bans.
But politicians, activists and pundits on both sides have been misusing or misconstruing key terminology. Here's everything you need to know about some of the most common terminology used in the abortion discussion.
Fetal Viability
The period at which a fetus can survive outside the womb—with or without medical assistance—is often referred to as "fetal viability." But according to most medical professionals, there is no singular definition for fetal viability because it is dependent on so many unique medical and environmental factors. This makes defining "fetal viability" in legal terms extremely difficult.
But the UK considers babies born at 24 weeks to be viable—able to survive with neonatal intervention.
Viability "exists as a function of biomedical and technological capacities, which are different in different parts of the world," according to a 2001 study on fetal viability. "As a consequence, there is, at the present time, no worldwide, uniform gestational age that defines viability."
Late-term abortion
While there is also no precise medical definition for "late-term" abortion, it is generally understood to take place during or after 21 to 24 weeks into a pregnancy—roughly corresponding to fetal viability.
Abortions during or after this period are only available in rare cases, typically for medical reasons, such as the mother's life being at risk. According to the Center for Disease Control, only 1.3 percent of abortions performed in 2015 took place at or after 21 weeks.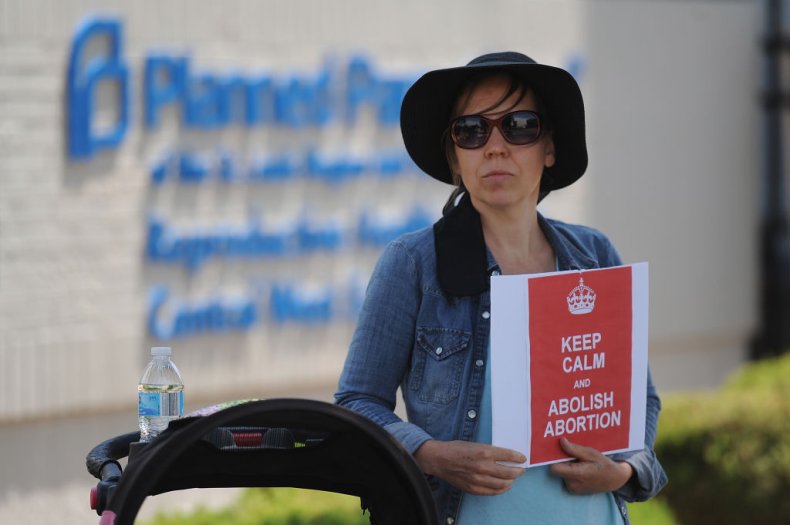 Medical abortion
Also called a "medication abortion" or "the abortion pill," this is one of the most common ways to terminate an early pregnancy. In this method, two different medications, mifepristone and misoprostol, are typically used in conjunction.
A woman can usually get a medical abortion up to 10 weeks (or 70 days) after the first day of her last period, but an appointment with a doctor is usually required.
In-clinic abortion
Also called a "surgical abortion," this procedure is performed in a clinic. There are a few ways to perform in-clinic abortions—including using suction or dilation and evacuation (D&E).
Suction abortions are the most common type of in-clinic abortion, using a gentle suction to empty the uterus. Dilation and evacuation uses both suction and medical tools to abort the fetus.
The graphic below, provided by Statista, illustrates that abortion numbers are on the decline.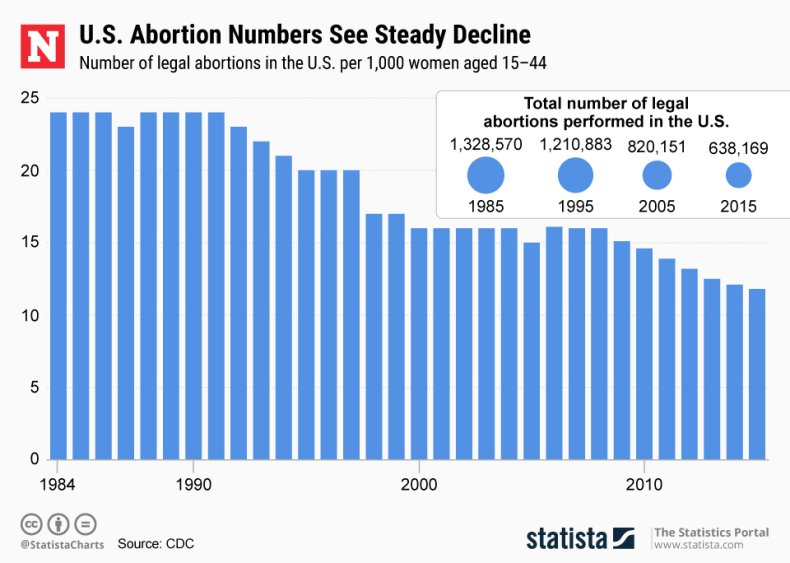 Heartbeat bill
A "heartbeat bill" is legislation that seeks to ban access to abortion after a "heartbeat" is detected in the fetus. A "heartbeat" can be found as early as six weeks into a pregnancy, before many women are even aware they are pregnant.
But health officials warn that the use of the term "heartbeat" in the legislation is misleading because, at this stage, embryos have not yet formed a heart. The activity that can be detected at six weeks is simply a group of pulsing cells that will eventually become the heart as the embryo develops.
In 2019, several states passed heartbeat bills including Georgia, Louisiana, Kentucky, Mississippi and Ohio. But the American College of Obstetricians and Gynecologists, the largest professional organization for women's health in the U.S., officially opposes such measures.
"Arbitrary gestational age bans on abortion at six weeks that use the term 'heartbeat' to define the gestational development being targeted do not reflect medical accuracy or clinical understanding," said ACOG President Ted Anderson.
Infanticide
Republicans have been pushing the rhetoric that Democrats want to allow infanticide, or the termination of a baby after its born.
"Senate Democrats just voted against legislation to prevent the killing of newborn infant children," President Donald Trump tweeted in February. "The Democrat position on abortion is now so extreme that they don't mind executing babies AFTER birth."
And Senator Ben Sasse, a Republican from Nebraska, who introduced the unsuccessful Born-Alive Abortion Survivors Protection Act, also described it as an "infanticide ban."
But abortion rights advocates maintain Republicans are mischaracterizing late-term abortions as doctors terminating healthy, full-term newborns, something that is already illegal. Abortions late in pregnancy are extremely rare and usually involve severe fetal anomalies or risks to the life of the mother.
Daniel Grossman, a professor of gynecology and obstetrics at the University of California, told the New York Times that an infant being born alive after an attempted abortion hardly ever happens, and, if the abortion is performed after 20 weeks, doctors can inject a drug to stop the fetal heartbeat.
Democratic Senator Mazie Hirano calls such claims "red meat" to the Republican base. "They just continue to put out these kinds of factually wrong anti-choice amendments and bills. So we have to continue to fight back."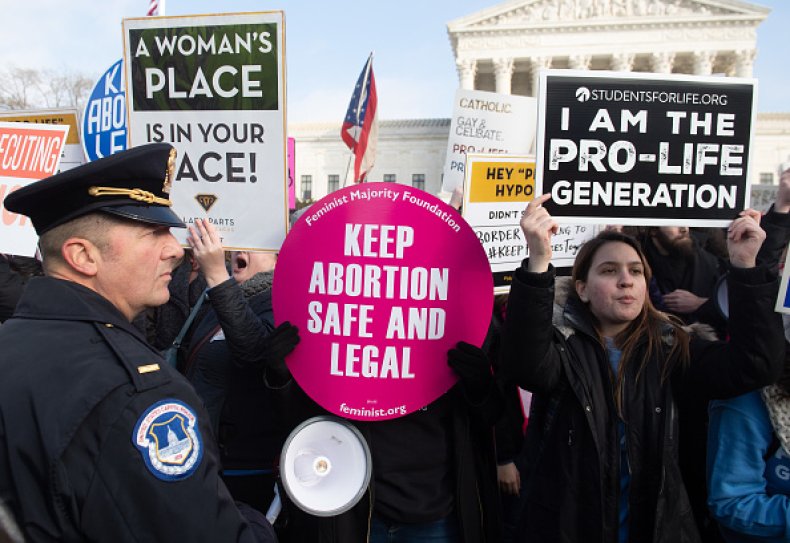 Roe v. Wade
Roe v. Wade was the landmark 1973 Supreme Court ruling that recognized women had a right to safe and legal abortion under the 14th Amendment's Due Process Clause. It established that the Constitution provided a fundamental "right to privacy" protecting a woman's choice whether or not to terminate her pregnancy.
While the 7-2 decision legalized abortion during the entirety of pregnancy, it also designated that states could regulate procedures and decide if abortion was allowed during the second and third trimesters. It also required courts to put challenges to the ruling to the "strict scrutiny" standard, the highest level of judicial review.
While debate on abortion has continued, public support for Roe v. Wade hit an all-time new high in July 2018, when a NBC/Wall Street Journal survey showed that 71 percent of Americans believed the high court's decision should not be overturned.
Planned Parenthood v. Casey
This 1992 Supreme Court decision affirmed the basic ruling in Roe v. Wade that states could not ban abortion outright or limit access with undue interference or burden on the mother. But it also allowed states to regulate abortions to protect the health of the mother and the life of the fetus in much broader circumstances. Under Planned Parenthood v. Casey, states can regulate abortion at any point from fetal viability (when a fetus can survive outside the womb, generally between 23 and 25 weeks) onwards.
The Court proclaimed that, while the state couldn't place an "undue burden" on a woman's access to abortion, Pennsylvania's mandatory 24-hour waiting period and parental notification laws were not such burdens, and were therefore constitutional. (It did, however, strike down the law's spousal consent provision.)
Crisis pregnancy center
There are estimated to be up to 4,000 crisis pregnancy centers across the country and many are religiously affiliated. They offer ultrasounds, pregnancy tests and free diapers. But they often don't have any doctors or licensed physicians and lack government oversight because they are not medical practices and do not charge their patients for services.
Their practices are also often considered to fall under the classification of free speech, as was ruled by the Supreme Court in 2018, which is protected by the First Amendment.
But abortion rights advocates argue that crisis pregnancy centers purposely mislead pregnant women into thinking they are full-service reproductive health facilities. "Fake health centers try to trick women into entering these facilities by masquerading as full-service women's health clinic," said NARAL Pro-Choice America in a statement. "Some even claim to provide abortion care to get women in the door, and then use lies and manipulation to try to dissuade them from considering abortion."
This article was updated to include an infographic.