Researchers assessing clinical trial data over a 20-year period found Latino participants have the lowest reported enrollment numbers of the five major race and ethnicity groups in the U.S., according to a new study published Monday by The Lancet.
Reviewing U.S.-based clinical trial enrollment data reported to the ClinicalTrials.gov database between March 2000 and March 2020, researchers said only about 43 percent of the trials gathered race and ethnicity data from trial participants. Of those that did, minority groups "are underrepresented," the study said, adding researchers found "modest improvement over time."
Industries throughout the U.S. have over the course of the coronavirus pandemic confronted a reckoning about diversity, equity and inclusion—especially in health care, where the impacts of the virus' spread underlined existing disparities. As virus data showed patients with varying backgrounds responded to COVID-19 infections in different ways, scientists pushed for increased diversity in vaccine trials to gauge potential limitations.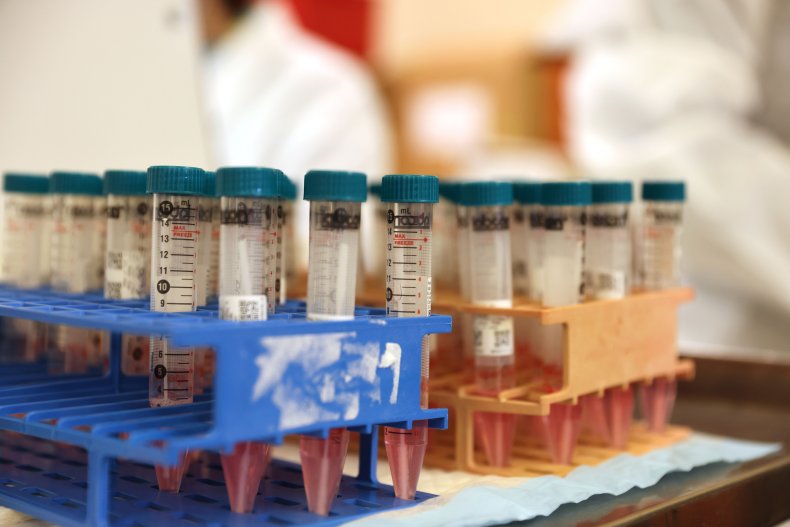 According to the study published Monday, reporting on race and ethnicity in U.S.-based clinical trials has been "historically poor" but is "modestly increasing." Of the 20,692 clinical trials that reported results to ClinicalTrials.gov during the 20-year period of study, 8,871 accounted for race or ethnicity among participants, though researchers said most did collect data on participants' identification as male or female. Less than 25 percent of the clinical trials reviewed for the study reported on all five major race and ethnicity groups in the U.S., which researchers identified as white, Hispanic/Latino, Black, Asian and American Indian.
More than half of all participants in the studies that did track race and ethnicity were white, with white representation having "exceeded the U.S. Census estimate of White representation among the U.S. population."
"Latinos, Asians, and American Indians were all underrepresented compared to their U.S. populations," researchers wrote, "with the largest discrepancy observed for Latinos." In contrast, "median Black enrollment is not statistically below their US population."
Trials funded by industry or academic groups reported participants' race and ethnicity less often than government-funded research, with a steady increase in race and ethnicity reporting occurring between 2008 and 2020, according to the study. Researchers attributed funding for their study to the Stanford Medical Scholars Research Funding, the National Heart, Lung, and Blood Institute, the American Heart Association/Robert Wood Johnson Medical Faculty Development Program and the National Institutes of Health.
While past studies assessing race and ethnicity reporting in clinical trials have been smaller or otherwise limited in scope, researchers wrote that they believe their findings comprise "the largest study of racial/ethnic diversity in clinical trials." They noted their study did have some limitations, including being restricted to clinical trials registered through ClinicalTrials.gov and the lack in reporting on race and ethnicity for the majority of the trials registered through the platform over the 20-year period. The varying ways Latino participants are accounted for in some clinical studies also limited the study's findings, researchers said.
Involving people of diverse backgrounds in clinical studies "is key to advancing health equity," according to the U.S. Food and Drug Administration (FDA). The underrepresentation of minority groups in clinical trials "is a concern because people of different ages, races, and ethnicities may react differently to certain medical products," the FDA says on its Clinical Trial Diversity page.
The U.S. Department of Health and Human Services Office of Minority Health (OMH) says individuals "of different ages, races, and ethnicities may react differently to certain medical products" and notes that the FDA has been publicly sharing some demographic information on clinical trial participants for FDA-approved drugs since 2015.
Newsweek reached out to the U.S. Department of Health and Human Services Office of Minority Health for comment.