'Laughing Matters': Rainn Wilson on the Relationship Between Comedy and Depression
After the unexpected death of Robin Williams in 2014, one American news presenter revisited an age-old question: "Why is it so many times that people who are the funniest also have a horrible sadness deep down?"
Premiering today, to coincide with World Mental Health Awareness Day, SoulPancake's documentary Laughing Matters, explores the relationship between comedy and depression, and the cost of bringing joy, through powerful first-person accounts with some of the country's most respected comedians. The performers, including Rainn Wilson (The Office), Sarah Silverman (I Love You, America) and Neal Brennan (Chappelle's Show), talk candidly about their struggles with mental health, debunk stigmas within the industry and discuss the role their conditions have played in their careers.
Speaking to Newsweek, Wilson reveals he turned to comedy as a creative outlet to cure his wounded heart, which materialized in the form of depression and anxiety. "I grew up a pretty anxious and depressed kid. I had a family that looked normal on the outside but was completely dysfunctional," he says. "I was this odd, alienated child. My mom took off when I was 2 years old. I was raised by a step mom and this was a petri dish for sadness."
"When I found that I could make people laugh, that was my solution."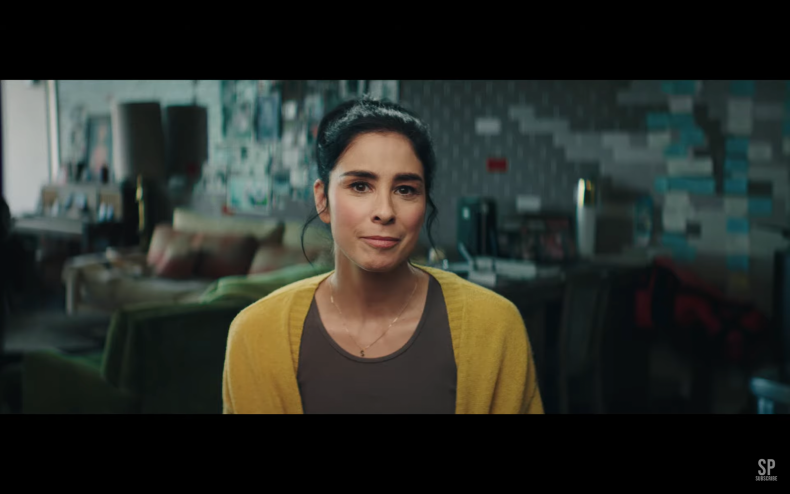 "Comedians become comedians because somewhere in their childhood, they needed to be funny in order to survive" — Sarah Silverman
Laughing Matters challenges several cliché tropes, including the myth that mental illness is an essential ingredient of a brilliant comedic mind. It offers insights into a long history of comedians suffering from anxiety and depression, as well as a disturbing number of suicides within the industry.
"Maybe it's because I was such an insecure, warped creature that I needed that laughter to feel good about myself. It did get me high and I loved it," Wilson says, while also noting that "some of the funniest people I've ever known don't suffer from these issues."
In Laughing Matters, Silverman shares a similar journey, attributing her gravitation towards professional comedy to her childhood instinct of leaning on laughter as a survival technique. "That survival was finding a way to be funny, to diffuse a scary household or abuse," she says. "All those things feed into how I became a comedian, because I needed to be funny to be liked... Comedians become comedians because somewhere in their childhood, they needed to be funny in order to survive."
"Just being good at this and trying to be funny, trying to be smart, trying to get the laugh, that's the thing that I was able to use to self-soothe," says Wayne Brady, who's known for his improvisation comedy on Whose Line Is It Anyway?.
Comedians Chris Gethard and Neal Brennan offer alternative theories in the documentary.
"If ignorance is bliss, the opposite must also be true, where clarity is misery," says Brennan, who spoke to Newsweek earlier this year about overcoming his struggles with mental health.
"I have this theory that maybe percentage wise, comedians aren't more depressed than the rest of society, maybe the rest of society just isn't talking about it professionally," Gethard adds.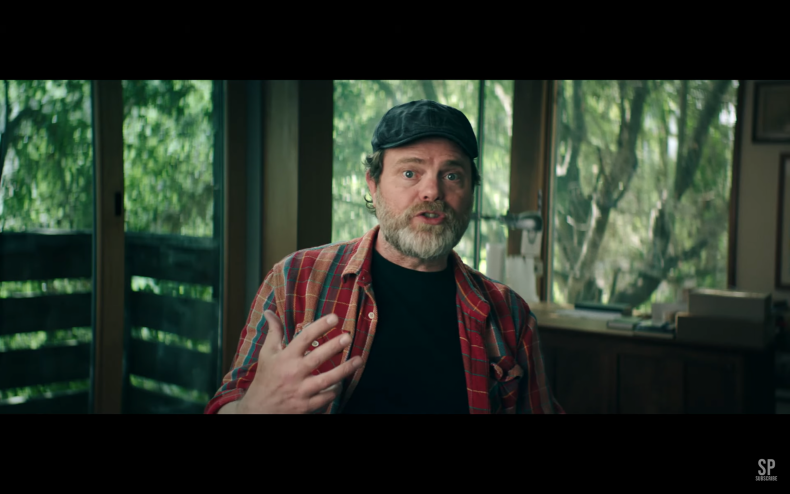 "Once you get famous, there are all kinds of weird pressures that get put on you" — Rainn Wilson
As it happens, fame and wealth doesn't necessarily shield people from mental illness, and in some cases, it can exacerbate feelings of anxiety, depression and loneliness.
"What being famous does, is anything you're dealing with, it just pours kerosene on it because you're in the public eye," Wilson says. "Once you get famous, there are all kinds of weird pressures that get put on you."
"For me, I was this alienated, self-loathing kid and I could make people laugh. Then I started getting paid for it and making a career out of it, and all of a sudden I became rich and famous because of it. That just creates a lot of problems."
He also acknowledges that the psychological consequences of fame also extends to other sectors. Over the past decade, countless celebrities have gone public with their struggles with mental health and depression, including singer Katy Perry, model Cara Delevingne, rapper Eminem and talk show host Ellen DeGeneres. By speaking up, they've shone a spotlight on the link between mental illness and success by revealing that money and fame can sometimes spawn alienation and hyperstress.
Many celebrities deal with fame just fine, but it may also be true that others are simply temperamentally unsuited to being famous. Fame is not necessarily destructive, but it can trigger pre-existing unwanted feelings for some.
"I kinda thought everyone went through these periods of melancholy and sadness, that they were maybe just handling it better," comedian Aparna Nancherla says in Laughing Matters.
"The point of everything felt like it was erased, almost like you were reading a book and you always knew the way the book ends. Then suddenly you realise all the pages are blank and you're like, 'I don't even know if this is even supposed to be a book.' The bottom fell out of everything."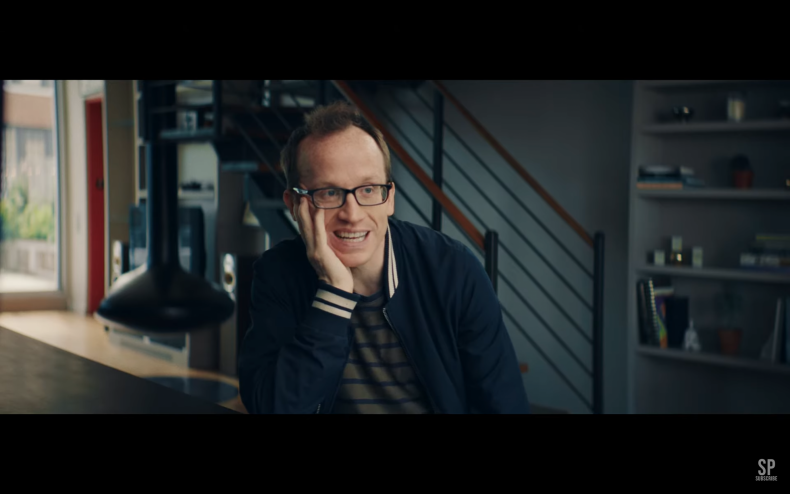 "Comedy is not going to save you. If you are thinking about doing comedy as a substitute for therapy, it doesn't work... I tried for a long time" — Chris Gethard
Often comics and their fans rely on the therapeutic nature of comedy and honest storytelling to alleviate their struggles with mental health and feelings of loneliness. "Comedy is a way to transform your darkest thoughts into a way that gives it a little less power," Nancherla says.
This extraordinary feature of comedy can also perpetuate one of the most harmful tropes about mental health in the industry: the idea that creativity is inextricably linked to sadness, and that medicating might lead to the end of a comedian's career.
"Comedy is not going to save you. If you are thinking about doing comedy as a substitute for therapy, it doesn't work," Gethard says. "I tried for a long time."
"I think it's preposterous. The fact that you'll become less funny if you become more well-balanced in your life," says Wilson. "We all have this trauma, the point is to transform that into being an artist and telling stories. We all have these f*cked up things that happen to us and we can get through them and transform it."
Silverman once viewed her years of "torture and shame" as her "superpower," but now she says "there's nothing more important to me than being well" and reveals she achieved balance through therapy. "Comedy can be therapeutic but I don't think it can be a substitute for therapy," she adds.
"Therapy helps you understand the things that you are blocked on. It helps you recognize your blind spots," comedic actor Baron Vaughn explains in Laughing Matters.
For Wilson, therapy has also made the biggest contribution to his mental wellbeing, as well as a renewed faith in spirituality. "Therapy's tough because it takes a long time and if you're doing it right, it's not very sexy," he says. "A lot of times it's very boring and certainly it's expensive, but I think that it works."
If you or anyone you know is struggling with mental health or suicidal thoughts, please call the national hotlines listed below:
National Suicide Hotline: 1-800-273-8255 / SAMHSA's (Substance Abuse and Mental Health Services Administration) National Helpline: 1-800-662-HELP (4357)
Developed in partnership with Funny or Die, "Laughing Matters" is available for viewing today from 1pm ET on SoulPancake, an online channel and digital media company launched by Wilson and others that aims to inspire and bring people together through specials on some of life's biggest questions about what makes us human. Their tagline is: "We make stuff that matters."