Laura Ingraham's Guest Asks 'Where's Your Sponsors' During Heated Debate
Laura Ingraham argued with a guest on her show Wednesday night after he commented about advertiser backlash following comments the conservative host made about Parkland shooting survivor David Hogg's college rejections.
Enrique Morones, the founder of nonprofit migrant rights organization Border Angels, appeared on The Ingraham Angle to discuss California's state laws on sanctuary cities with Ingraham and John Cox, a Republican candidate in the California gubernatorial race.
In the clip, Cox discussed getting criminals and illegal immigrants out of California. Cox then claimed that he will be "the next governor of California."
"I don't know who this guy is, who is this guy?" Morones asked. "Who is this Cox guy? I never ever heard of him."
Ingraham butted into Morones's comments and called him, claiming that he had been acting rude since the segment began.
"Enrique, I just want to tell you, God bless you, I really, I wish the best for you. But you have been so incredibly rude and nasty since almost the first second of this appearance," Ingraham said.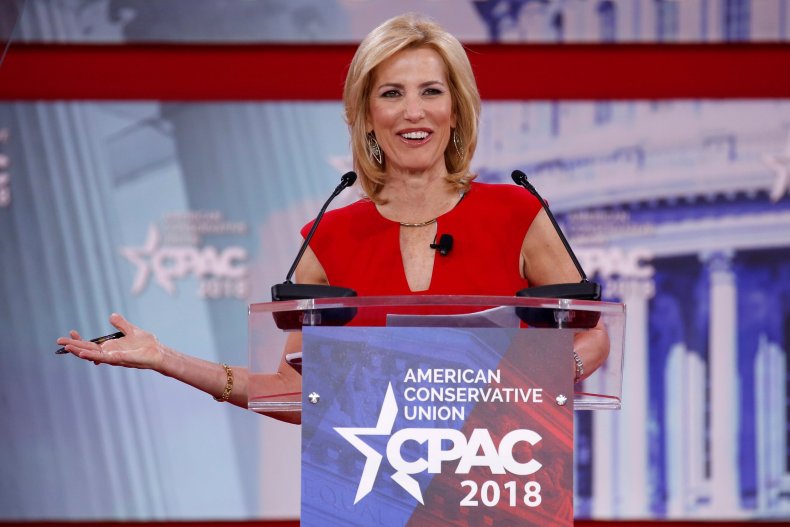 Ingraham chided Morones about how he was invited to the show to participate in a conversation when Morones interjected to call out Ingraham about the show's loss of sponsors.
"Where's your sponsors?" Morones said. "David Hogg got rid of half of them. High school kids shut you down."
Ingraham then cut Morones off. The "sad thing is this is how the left operates," she said, thanking Morones for appearing on show before he was kicked off the air.
Ingraham lost more than 20 sponsors in the past month after she mocked Parkland shooting survivor David Hogg for his college rejections on Twitter. Hogg took to social media and led a boycott of Ingraham's advertisers until they decided to no longer do business with her. Ingraham apologized but Hogg did not accept her apology.
The TV host went on a planned vacation a week after the controversy and returned to the show last week claiming that "Stalinist" liberals were trying to keep conservative opinions quiet.
Morones told Newsweek that he has been on the Ingraham show and other Fox news programs multiple times. He admitted that perhaps he was "a bit more contentious than usual," but said he was tired of Ingraham saying things he believed was untrue.
"When you have lies and hate words, they lead to hateful actions," said Morones. "That's what I'm outraged about."
Newsweek has reached out to Fox News for comment but did not hear back in time for publication.
Tim Rosales, the campaign manager for Cox told Newsweek that the Republican candidate was happy to be a part of the show and debate about sanctuary cities.
"He's very happy to participate in the debate on sanctuary states. He will be happy to debate and talk to Enrique or anyone else anytime, anywhere," said Rosales.