Lauren Boebert Apologizes to Muslims for Ilhan Omar Comment, Calls It a 'Distraction'
Republican congresswoman Lauren Boebert of Colorado on Friday issued an apology to the Muslim community for recent comments she has made about Democratic Representative Ilhan Omar of Minnesota.
Boebert referred to her Democratic colleague as a member of the "Jihad Squad" during a discussion about the censure of fellow Representative Paul Gosar of Arizona earlier this month. Boebert received further criticism this week after a video surfaced in which she discussed riding an elevator with Omar.
In the video, Boebert said the House discussion ahead of Gosar's censure vote was "not my first Jihad Squad moment." She went on to say she spotted Omar while getting inside an elevator with a member of her staff as a Capitol Police officer rushed toward the elevator's closing doors.
"I look to my left, and there she is: Ilhan Omar," Boebert said in the video. "And I said, 'Well, she doesn't have a backpack. We should be fine.'"
Omar called Boebert a "buffoon" while responding Thursday to a clip of the video that was shared on social media and said Boebert's "whole story is made up."
"Anti-Muslim bigotry isn't funny & shouldn't be normalized," Omar tweeted. "Congress can't be a place where hateful and dangerous Muslims tropes get no condemnation."
Representative Cori Bush of Missouri also tweeted a clip of the shared video and wrote, "Capitol Hill is a toxic work environment for Muslim members and staff when bigots routinely spew racist, Islamophobic vitriol unchecked and with no consequence."
Bush tagged Omar in her tweet and added, "we love you, and we pray for your well-being and protection from this despicable abuse."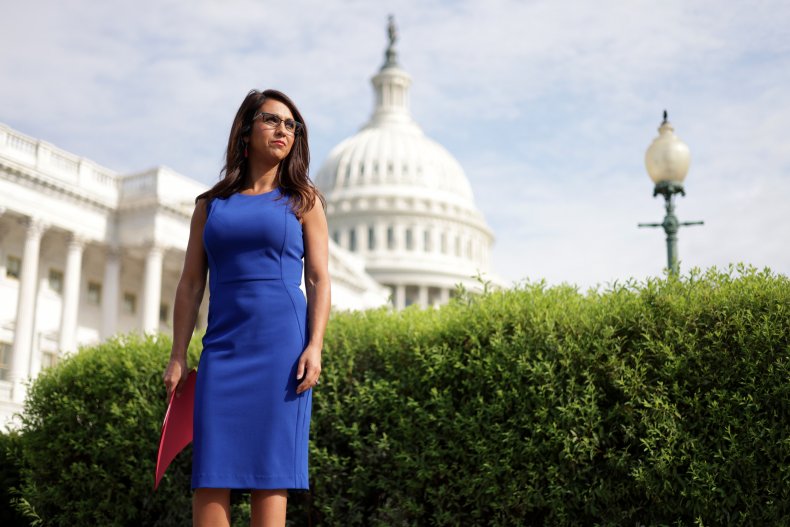 Republican Representative Adam Kinzinger of Illinois joined Democrats in criticizing Boebert's comments on Friday. He too shared a link to the video circulating on social media and wrote, "Boebert is TRASH." Kinzinger later retweeted a post by Marina Zimmerman, who identifies herself as a "blue-collar conservative" challenging Boebert in Colorado's GOP primary election next year. In the tweet, Zimmerman encouraged Coloradans to support her campaign. "Help me take out the trash," she wrote.
On Friday, Boebert tweeted an apology and said she had reached out to Omar's office "to speak with her directly."
"I apologize to anyone in the Muslim community I offended with my comment about Rep. Omar," Boebert's tweet said. Her message concluded by saying, "There are plenty of policy differences to focus on without this unnecessary distraction."
About an hour after Boebert's tweeted apology, Omar called upon party leaders in the House to "take appropriate action" in a tweet that said, "normalizing this bigotry not only endangers my life but the lives of all Muslims."
"Saying I am a suicide bomber is no laughing matter," Omar wrote.
Newsweek reached out to Omar's office for comment.
This story has been updated with additional information and background.