Lauren Boebert Argues California 'Never Had Slavery' in Jab at Reparations
San Francisco is considering a reparations proposal that would give $5 million to each eligible Black resident in the city.
Many conservatives oppose the plan, including Colorado Representative Lauren Boebert who argued California never had slavery.
Historians have said evidence suggests slaves were brought into California during the Gold Rush years despite state law outlawing slavery.
Republican Representative Lauren Boebert of Colorado on Thursday criticized San Francisco over a proposed reparations plan for Black residents, arguing California "never had slavery."
Her message was a response to a draft reparations proposal in San Francisco that would give $5 million to each eligible Black person. If the proposal is approved, San Francisco would become the first large city in the nation to fund reparations. However, many state conservatives oppose the proposal, noting Democratic Governor Gavin Newsom recently projected that California will have a budget deficit of $22.5 billion for the fiscal year.
"The fact that supposedly serious people in San Francisco are considering a plan that would give $5,000,000 in reparations to every Black resident in their city in a state that never had slavery is a joke," Boebert wrote on Twitter.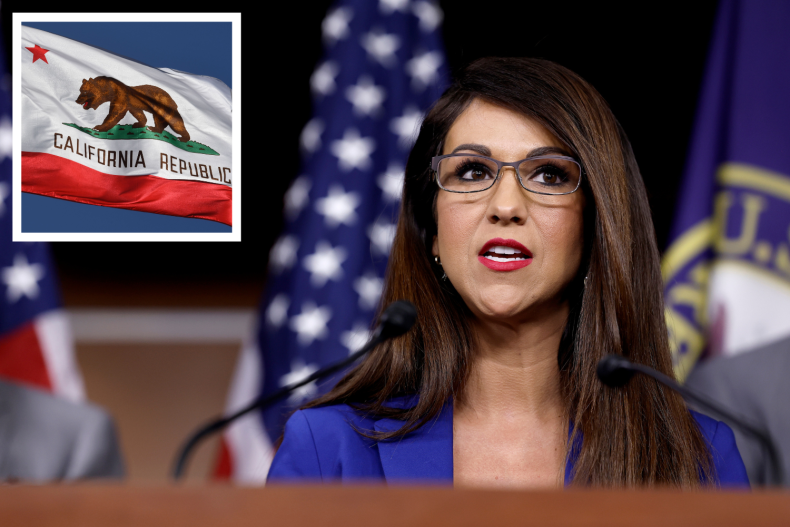 Boerbert's tweet continued, "If they want to make the racial divide in this country worse than ever before, they'll certainly achieve that goal!"
Other conservatives have also directly criticized Newsom, who signed the 2020 bill that created the California Reparations Task Force, as well as appointed some of its members. Among those critics is TV and radio host Larry Elder.
Elder, who once ran for governor of California on the GOP ticket, told Fox News in January that "virtually every group can make a case why that group is entitled to something."
"When do we stop? How do we stop? Where do we stop?" he added.
However, some local officials in San Francisco have voiced support for the plan, including Rafael Mandelman from the San Francisco Board of Supervisors.
"Those of my constituents who lost their minds about this proposal, it's not something we're doing or we would do for other people. It's something we would do for our future, for everybody's collective future," Mandelman said during a Tuesday hearing present by the reparations committee, according to the Associated Press.
There is also some debate about Boebert's claim that California "never had slavery." While slavery was always prohibited by state law, historians have said evidence shows slaves were still brought into California.
"What Lauren Boebert doesn't know about American history could fill the Library of Congress. So it's not surprising to see her repeat the myth that California never had slavery," political historian Dr. Kevin Waite told Newsweek.
In addition to being an associate professor of U.S. history at Durham University, Waite is the author of the 2021 book West of Slavery: The Southern Dream of a Transcontinental Empire, which examined slavery in California and the American Southwest.
"Unfortunately, on this and so many other subjects, she's simply wrong," Waite said. "Hundreds of enslaved Black people were forced into California during the Gold Rush years. Furthermore, California's politics were controlled by a slaveholding migrant from Mississippi, Senator William Gwin, in the decade before the Civil War. California was a free state in name only."
Newsweek reached out to Boebert via email for comment.