LaVar Ball vs. Donald Trump Helped Push Omarosa Out of the White House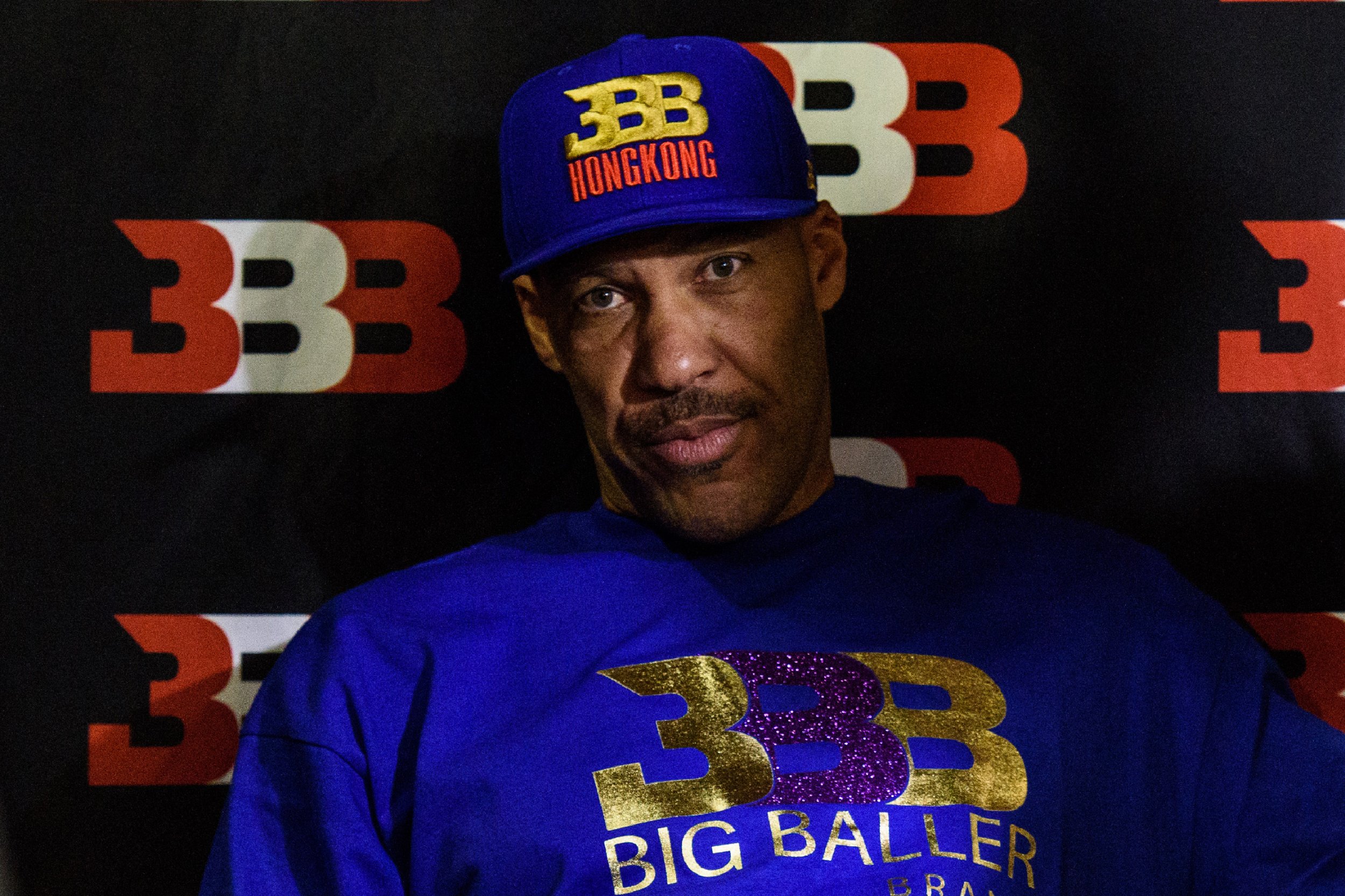 Here comes an extremely 2017 sentence: Omarosa is departing the White House reportedly because of a fight between President Donald Trump and LaVar Ball.
Omarosa Manigault Newman achieved her 15 minutes of fame by competing on Trump's reality show The Apprentice, which of course led to her landing a position as an aide to the president years later. But as of Tuesday, she was officially out. Press secretary Sarah Huckabee Sanders said in a statement that Newman's departure would be effective January 20 and "we wish her the best in future endeavors and are grateful for her service."
White House correspondent April Ryan reported on Twitter that Omarosa had to be escorted away after she was told she was done amid apparent clashes with Chief of Staff John Kelly.
But another issue that reportedly put her at odds with the White House was Trump's battle with Ball, the outspoken father of basketball prodigies Lonzo, LiAngelo and LaMelo. Reported Darren Sands of BuzzFeed News on Twitter, "One of the issues Omarosa had been riled up over behind the scenes: LaVar Ball vs. Donald Trump."
Sands followed up on Twitter, interestingly enough, that Omarosa wasn't necessarily defending Ball. Instead, she thought it was unwise for Trump to go after someone so adept at drumming up media attention. The evidence is certainly on Omarosa's side: Ball is seemingly always on TV for one reason or another, has launched his own apparel brand (Big Baller Brand) and seems to relish breaking from norms. Most recently, he sent his two younger sons to play professionally in Lithuania instead of off to college.
"I don't mean to suggest Omarosa was caping for LaVar inside the WH, but she was particularly animated by a guy with that much charisma flying close to the sun," Sands posted. "They don't call her Dramarosa for nothing."
The Ball-Trump feud has slowed to a simmer recently, but it began with a bang. A few weeks ago, LiAngelo Ball and two former UCLA teammates were arrested in Hangzhou, China, for shoplifting. Trump said he worked to get them released, then wondered publicly if they would thank him. All three players did but the Papa Ball, as he is wont to do, trolled the President when ESPN asked about him.
"Who?" Ball told ESPN. "What was he over there for? Don't tell me nothing. Everybody wants to make it seem like he helped me out."
Soon, predictably, the two were in an all-out Twitter spat. Trump tweeted: "Now that the three basketball players are out of China and saved from years in jail, LaVar Ball, the father of LiAngelo, is unaccepting of what I did for his son and that shoplifting is no big deal. I should have left them in jail!"
Ball responded on CNN, saying he didn't want to feud with Trump. But he still refused to thank the president and added, "Tell Donald Trump to have a great Thanksgiving."
Trump followed up, naturally, in a series of tweets: "It wasn't the White House, it wasn't the State Department, it wasn't father LaVar's so-called people on the ground in China that got his son out of a long term prison sentence - IT WAS ME. Too bad! LaVar is just a poor man's version of Don King, but without the hair. Just think LaVar, you could have spent the next 5 to 10 years during Thanksgiving with your son in China, but no NBA contract to support you. But remember LaVar, shoplifting is NOT a little thing. It's a really big deal, especially in China. Ungrateful fool!"
It feels somewhat fitting this sort of feud would be a sticking point for Omarosa. She was known for her fiery personality and penchant for stirring the pot of Trump's reality show, and in bombastic personalities like Trump and Ball she might just see parts of herself. As the president himself tweeted in 2013, "Omarosa always promises and delivers high drama."