Law Firm 'Concerned' About Partner Being Part of Trump's 'Find 11,780 Votes' Call
A law firm publicly clarified its position regarding election challenges on Monday, after Cleta Mitchell, an attorney and one of the firm's partners, took part in a phone call between President Donald Trump and Georgia Secretary of State Brad Raffensperger two days earlier.
Addressing Mitchell's participation directly, the firm said its personnel were "very concerned" upon learning of her presence during the call.
Mitchell's involvement in the conversation, wherein the sitting president encouraged Georgia's Secretary of State to "find" 11,780 votes cast in his favor during November's election, was confirmed by the Washington Post. The newspaper published an initial report and released the audio of the call of detailed and Raffensperger's conversation Sunday morning.
Following news of Mitchell's participation the conference call, the firm issued a public statement noting its concerns about her involvement. In the same statement, it additionally underscored its own lack of participation in legal proceedings related to the presidential election.
"Foley & Lardner LLP is not representing any parties seeking to contest the results of the presidential election. In November, the firm made a policy decision not to take on any representation of any party in connection with matters related to the presidential election results," the firm's statement began.
"Our policy did allow our attorneys to participate in observing election recounts and similar actions on a voluntary basis in their individual capacity as private citizens so long as they did not act as legal advisers," it continued. "We are aware of, and are concerned by, Ms. Mitchell's participation in the January 2 conference call and are working to understand her involvement more thoroughly."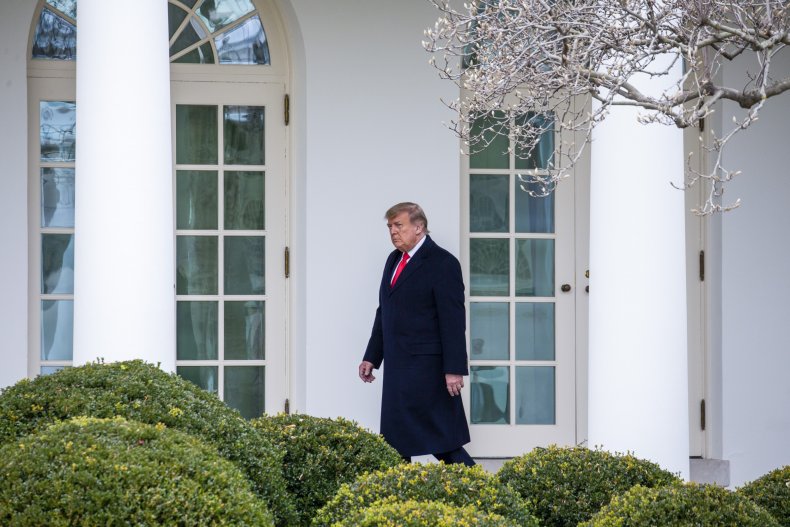 Trump's conference call with Raffensperger also raised concerns outside of the legal community. As the sitting president continued to insist that he should have won Georgia during the general election, Trump pressured the Republican secretary of state to uncover enough ballots to give him a victory. Raffensperger dismissed the request.
Since November's ballot counts first indicated that President-elect Joe Biden had successfully won over Trump, the Republican's campaign has filed numerous lawsuits seeking to reverse election outcomes in swing states where his opponent triumphed. Mitchell, whose background includes work as an adviser to various organizations, political candidates and campaigns, is affiliated with the American Legislative Exchange Council (ALEC), a group currently lobbying to dispute Biden's win.
Mitchell resigned from her role at Foley & Lardner on Tuesday. The attorney's bio, which appeared on the firm's website one day earlier, had been removed from its employee index. Dan Farrell, a spokesperson from Foley & Lardner, confirmed Mitchell's exit in a statement Tuesday afternoon.
"Cleta Mitchell has informed firm management of her decision to resign from Foley & Lardner effective immediately. Ms. Mitchell concluded that her departure was in the firm's best interests, as well as in her own personal best interests...We thank her for her contributions to the firm and wish her well," the statement read.
Updated on 01/05/21, 6:01 p.m. ET to include details about Mitchell's resignation.