Law Firm Referencing Lake Mead Bodies in Billboard Slammed
A law firm in Las Vegas has received pushback over a billboard that tells people, "Injured while searching for dead bodies at Lake Mead? Demand Compensation!"
As a result of lowering water levels due to drought, authorities have discovered four sets of human remains since May—the fourth just last week—in Lake Mead, the country's largest reservoir.
Investigations are ongoing for all four sets of remains, but for the Parke Injury Law Firm, the discoveries led to the creation of a billboard that has caught plenty of attention in the Las Vegas valley. A photo of the billboard was posted on Twitter by KLAS, also known as 8 News Now.
Steven Parke, who established the firm, told KLAS that the billboard was meant to be a joke.
"The world as it is right now is depressing," Parke said. "We get bad news every day, so why not throw something up that's going to make people either chuckle, let them think about something, or what I thought would happen is no one would even bother to read it, but I guess I was wrong. People do read billboards."
Parke told Newsweek that Las Vegas is overflowing with billboards that highlight lawyers.
"Oversized signs with smug lawyers bragging about recovering a gazillion dollars and hailing themselves as 'winners' are as ubiquitous in Las Vegas as slot machines in grocery stores and tales of mob murders in the desert. Or more specifically Lake Mead."
He said that the ad was meant to be an ironic play on "the idea of the greedy attorney mixed with the person who doesn't want to accept any responsibility for anything they've done...which is very timely today."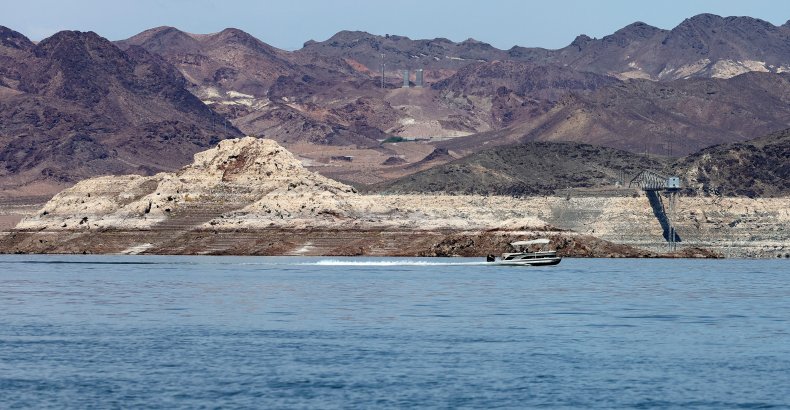 The billboard has been met with mixed reviews. He told Newsweek that the feedback has been "Extremely positive from colleagues and friends. The phone is ringing off the hook from potential clients."
While some found humor in it, to others, Parke looks exactly like the "greedy attorney." Some users on Twitter couldn't believe what was written on the ad: "Is this freaking real? Ambulance chaser out in front the vehicle trying get hit," one person tweeted.
Another user on Facebook posted, "Just when you thought Vegas had hit the bottom of the barrel, it turns out, we aren't there yet. Wtf?" to which someone else commented, "WTF???? And lawyers can't understand why we think they are so sleazy."
Others wrote that the billboard was "Completely tasteless" and "not very funny."
Parke told KLAS that he has been compared to AMC's Saul Goodman from the show Better Call Saul, an overbearing and quick-witted lawyer who jumps through legal loopholes to get what he wants.
"Some people did see it [the billboard] and [it] confirms every suspicion they have about attorneys," Parke said, "which is, 'Look at this guy, he's going after the last shred of dignity here, he's chasing every buck he can, he's the Saul Goodman of Las Vegas.' And the joke is kind of on them because that was kind of the point."
"I get a kick out of hearing from folks who don't quite get it," Parke told Newsweek. "Never underestimate the public's general contempt and adoration for attorneys."
Parke added that he was not encouraging anyone to go look for more bodies in the lake.
"I hope you don't go out searching for a dead body, but if you do, I guess you're taking your chances," he said.
Update 8/11/22, 9:45 a.m. ET: This story was updated with comment from Steven Parke.