Lawrence O'Donnell Unleashes Hilarious, Profanity-Filled Tirade During Ad Break, Apologizes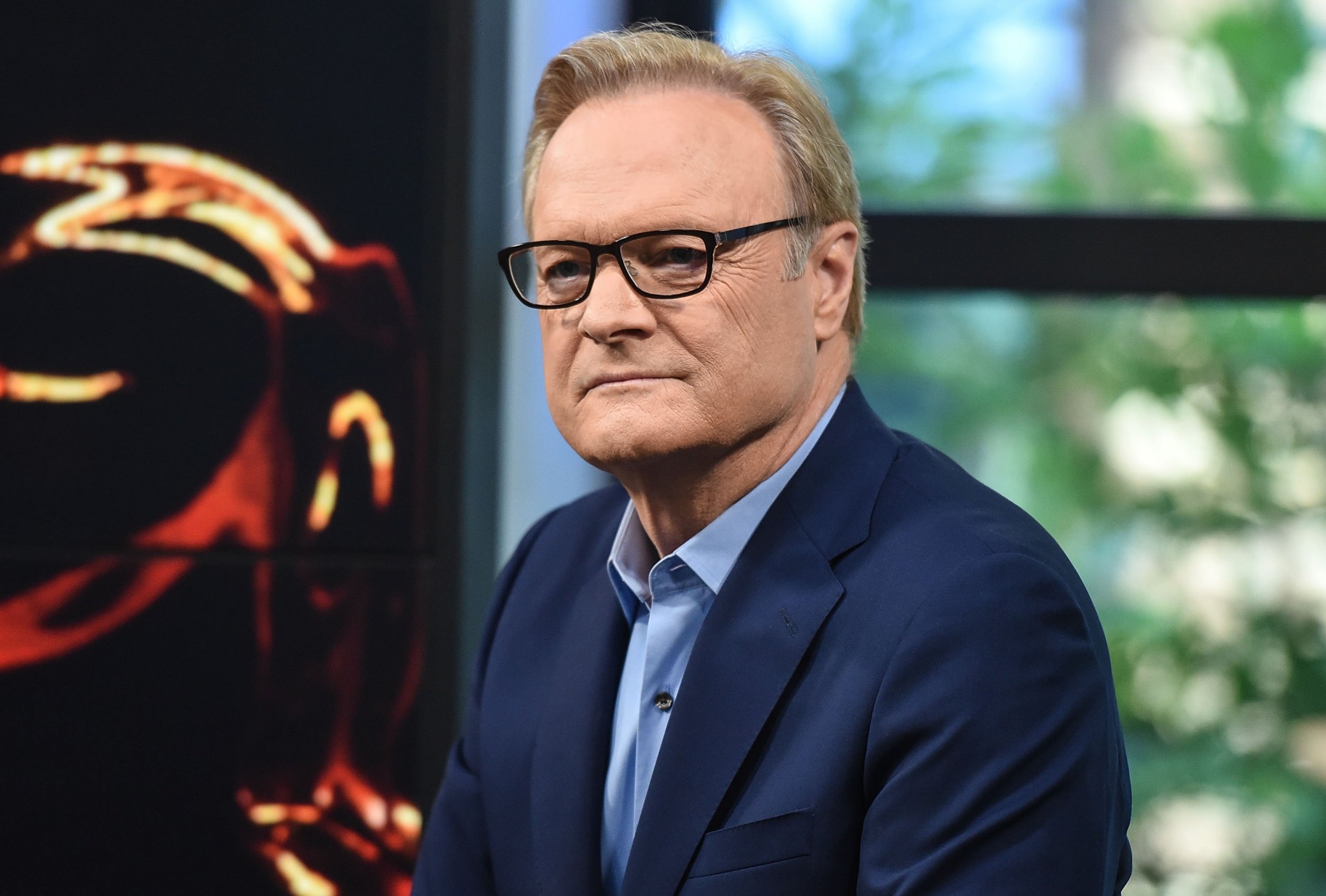 There are few things more satisfying than watching petulant media personalities throw tantrums when (they think) the cameras are not rolling. This is a pretty specific form of entertainment, we know, but there are more examples than you might expect.
The latest comes from MSNBC anchor Lawrence O'Donnell, who was caught unleashing a bizarre tirade in response to some technical difficulties during an ad break. The footage did not air, but, thankfully, it was leaked to Mediaite.
Related: All the media eras that ended in 2017
The incident occurred on August 29 during O'Donnell's show, The Last Word. The stunning clip, an eight-minute-long compilation of frustration, features O'Donnell barking about a malfunction with his earpiece, gesturing demonstrably (and hilariously) and wondering what is going on with the goddamn hammering.
Here are some choice quotes:
"Who is asking for a Labor Day rundown in my ear?!"
"Someone in that control room is out of control."
"There is insanity in the control room tonight."
"You have insanity in my earpiece."
"Fucking..."
"Stop the hammering! STOP THE HAMMERING OUT THERE!"
"Who's got a hammer?! Where is it?!?!" WHERE'S THE HAMMER?!?!?!"
"Somebody go up there and STOP THE HAMMERING!"
"I'll go down to the goddamn floor myself and stop it!"
"The woman talking in my ear was talking about the Labor Day special! REPEATEDLY!"
"Fuck this out of control shit!"
"So now I have to chase those stupid goddamn entrails you allowed him to stick out there."
"Jesus CHRIST. Crazy FUCKING sound coming in my ear! This fucking stupid hammering!"
"I told you WHY I wanted those fucking words cut."
"It just fucking sucks. It fucking sucks to be out here with this out of control shit."
"Any FUCKING thing can come in my ear at any moment. That's what I know."
"How do you say this guy's last name?"
After the clip leaked Thursday evening, O'Donnell apologized on Twitter.
O'Donnell's tirade inevitably brings to mind the most legendary dead-air tantrum in broadcast history. We're talking, of course, about the Bill O'Reilly "WE'LL DO IT LIVE! FUCK IT!" outburst from when the disgraced Fox News personality was an anchor on Inside Edition.
O'Donnell's eight minutes of hammer-induced bewilderment may have been more amusing, but he needed to interject a little more aggro-gusto for his tirade to be as memorable as O'Reilly's. The former Fox News host may have been stripped of dignity and his show, but at least he's still the subject of one of the most unintentionally hilarious YouTube videos in existence.