Lawsuit Alleging YouTube Violated Constitution by Taking Down QAnon Videos Dismissed
A lawsuit alleging that YouTube violated the Constitution's First Amendment by removing videos promoting the QAnon conspiracy theory has been thrown out by a federal judge.
U.S. District Judge Beth Freeman dismissed the suit against YouTube parent company Google on Tuesday. The complaint was filed last year by a group of self-described "conservative content creators" who claimed that their rights were violated when YouTube suspended their accounts. The judge found that the plaintiffs failed to prove that Google, as a private company, was acting on behalf of the government—the only entity liable for First Amendment claims.
"Based on the inapplicability of any of the four state action tests outlined by the Supreme Court... the Court finds that Plaintiffs have failed to plead a proper First Amendment claim due to their failure to sufficiently allege that Defendants' conduct constituted state action," Freeman wrote in her decision.
Freeman dismissed the First Amendment claim "with prejudice," meaning that the plaintiffs cannot not appeal the decision in federal court. She was not convinced by arguments that YouTube was forced to act on behalf of the government by members of Congress who "demanded that the unpopular speech dubbed 'misinformation,' and QAnon-related speech be limited and erased."
Lawyers for the plaintiffs cited a resolution condemning QAnon that passed overwhelmingly in the House in October 2020, complaining that the content creators were "deplatformed" shortly after the "resolution urging Big Tech to suppress the speech of Internet users who discuss QAnon" was passed.
The plaintiffs also argued that Section 230 of the Communications Decency Act, which allows tech companies to moderate content, was "bonkers" and insisted that the removal of the QAnon content was an example of "Big Tech's un-American use of Section 230 to squelch unpopular or government-disfavored speech."
Newsweek reached out to lawyers for the plaintiffs for comment.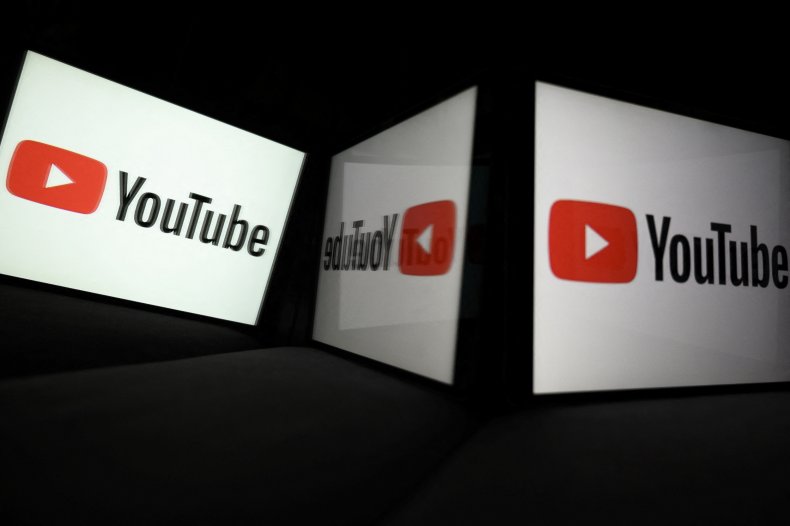 The evidence-free QAnon conspiracy theory falsely claims that former President Donald Trump is fighting a secret war against a "deep state" of blood-drinking Democrats involved in child sex trafficking. Despite the central figure of the conspiracy, an anonymous purported government informant known as "Q," repeatedly making unfulfilled predictions, the conspiracy has remained popular in far-right circles.
Conservatives having increasingly accused tech companies of being biased against them and engaging in illegal censorship. After Trump's social media accounts were moderated when he posted false claims about mail-in ballots and COVID-19 before the 2020 election, the former president signed an executive order "on Preventing Online Censorship" by regulating Section 230, although it had little practical effect and was later rescinded by President Joe Biden.
Trump's fury over alleged Big Tech censorship increased after a number of his social media accounts were shut down over fears of inciting violence in the wake of the January 6 attack on the Capitol. The former president has since sued Twitter in an attempt to force the company to reinstate his account, although legal experts have suggested that the suit has little chance of succeeding.
Criticism of Big Tech companies and Section 230 is not limited to Republicans, with a significant number of prominent Democrats also calling for reforms while expressing concerns about the power wielded by the companies.