'League of Legends' World Championship: How Team Liquid & G2 Plan to Crush the Competition
The League of Legends World Championship is one of the most anticipated annual events in all of esports. The five-versus-five arena battler where players take control of champions with unique traits is celebrating a decade of destroyed Nexuses and is still going strong. In August, the game reached a peak of eight million players across all regions, and its developer Riot Games claims that it's the "biggest PC game in the world."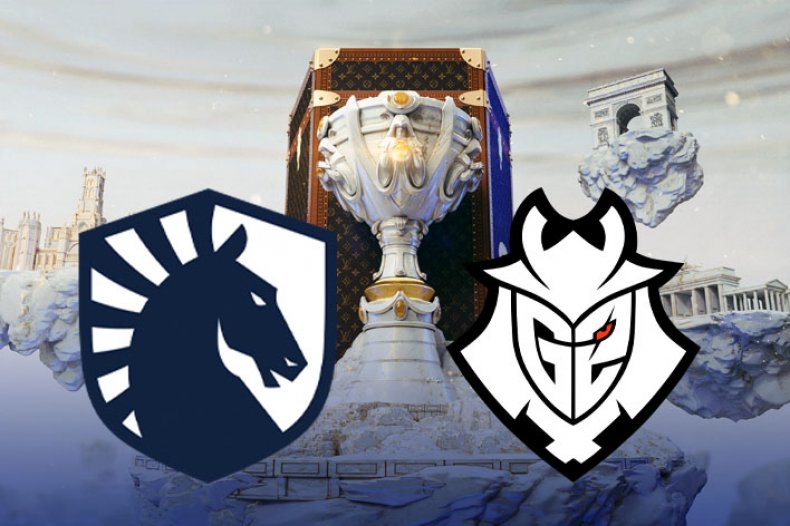 The rise of professional gaming is inextricable from League of Legends. The first World Championship in June 2011 at a small gaming tournament in Sweden had a $100,000 prize pool, with a staggering for the time 1.6 million viewers. Just seven years later, the scene has swelled tremendously. The 2018 Championship finals, held at a baseball stadium in Incheon, South Korea featured a prize pool of over $6 million and a viewership of around 99.6 million for the final match.
"This year we set out to do well at Worlds," Steve Arhancet, CEO of North American team Team Liquid, told Newsweek. "If you actually think you can win a world championship, you don't just say it, you believe it."
"I always said that one day we would win Worlds," Carlos Rodriguez, owner of G2 Esports also told Newsweek. "We believe that this current roster is the perfect possible team for us and the one that we believe has the highest possible chance of making it as number one."
Team Liquid and G2 Esports are two of 24 teams who will compete in venues across Europe on a quest to hoist the Summoner's Cup at the November finals in Paris. North America and Europe have had one of the most glorious rivalries throughout the history of League of Legends. With Team Liquid losing to G2 miserably at the April Mid Season Invitational but still managing to beat the European kings at Rift Rivals, there's an honest sense of competition between the two team owners.
"There's a big question mark as to who the better team is," Arhancet said. "I can't wait to get out of Groups and face them."
Eastern teams like the Korean SK Telecom and the Chinese Invictus Gaming have dominated global play in the past, but North America and Europe are starting to emerge as real contenders.
NA or EU?
Team Liquid has had a storied career at the North American League Championship Series, taking one of 10 franchised spots from Team Curse in 2015. In the years following, an ever-changing roster kept dropping them to fourth place, inspiring the "fourth meme," which has haunted the team's identity like a ghost from the magical weapon Frost Queen's Claim.
Arhancet has since built up an army of support, including analysts, coaches, sports psychologists and chefs. Bringing in stars like players Doublelift from Team SoloMid, Jensen from Cloud9 and CoreJJ from Gen.G to the roster, Team Liquid won first place in all four splits in the NA LCS in 2018 and 2019. Practicing in a brand-new Alienware training facility, the team is making every effort to abolish the fourth curse.
"It paid off. We were able to have some success in North America and now the real challenge is ahead of us," Arhancet said. "We are confident and ready. There's a real chance for NA to win the world championship. This is the year to do it."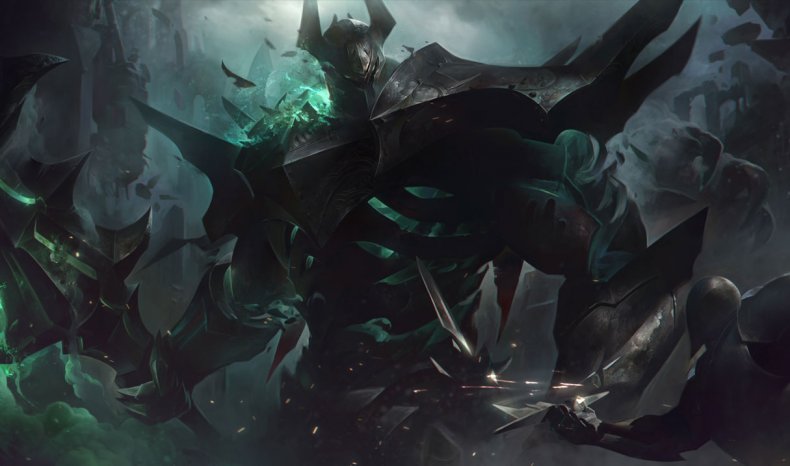 Their competition is G2 Esports, Europe's top seed and one of the strongest rosters to ever play League of Legends. Established by Rodríguez in 2013, G2 has continuously proven to be one of the top organizations in the region. 2019 has been their best year yet, as G2 became the first European League team ever to perform a "Grand Slam," winning both Summer and Spring splits as well as beating Team Liquid at the Mid Season Invitational tournament.
"Nobody in their right mind in the Western world would say that their dream was to win Worlds because the truth is Asians were kicking our asses for a whole decade," Rodriguez said.
Rodriguez calls his players "artists" who treat drafting and picking champions as a "creative exercise," with ambitions "to come up with the next thing that will positively shock." G2's roster of veterans Perkz, Jankos, Mikyx, Capz and Wunder have an almost absurd array of champions in their pool, including players with unorthodox tactics to catch opponents off guard. In the 2019 LEC Summer Playoffs in Athens, Perkz deployed the metal knight Mordekaiser in a role usually reserved for ranged marksmen, while sending Caps' chain-wielding bruiser Sylas down a path usually taken by mages and assassins. It's a strategy that takes massive amounts of communication, coordination and skill: similar to teams in traditional sports.
"Whole meta games, like how the map is played, what champions are picked, the types of roles played in each lane, has changed as a result of the way G2 plays," Rodriguez said. "We are destroying everything that people thought or believed in. I think that's beautiful, because now we play on our terms and people have to adapt or learn to play against us."
How Does a Pro Player Train?
Boot camping has become a staple of the training process for esports pros. Teams travel across the world to a new location to play solo queue or single ranked games on the servers of a different region for six to 10 hours a day. Time that isn't spent playing is either reserved for examining scrims (planned games set up against other professional teams), eating or sleeping. This lets players adapt to new strategies they may have never experienced on their home turf and be in close proximity to the actual game servers, which limits lag.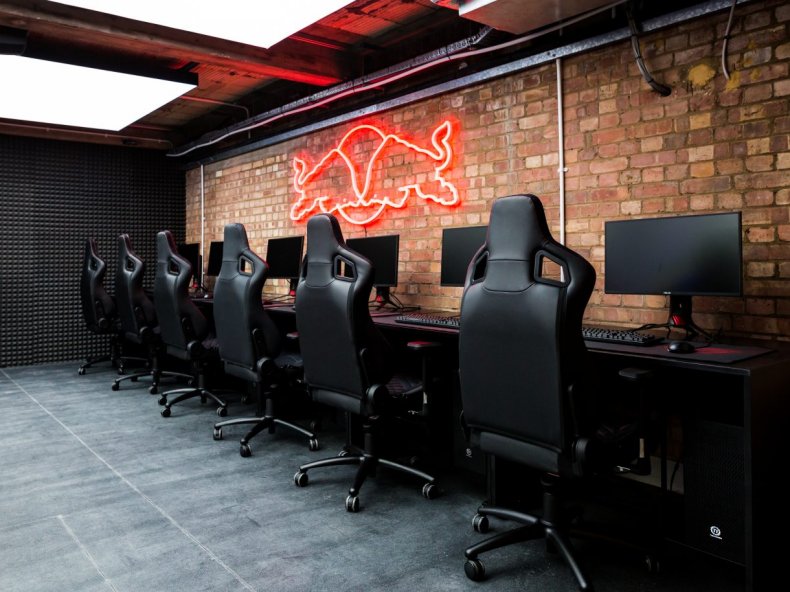 In past years, Korea was considered the best place to boot camp to improve play, but the times are changing and Europe has since become the premier training locale. Team Liquid brought their whole North American roster, as well as seven staff members over to its own facility in Utrecht, Netherlands. Last year, Arhancet and two other coaches were the only other staff members with the TL roster, which the owner believes will help them "prepare mentally" for the tournament.
"You want to be in the region where some of the best teams in the world are training," Arhancet said. "We also wanted to acclimate players to the time zones and getting the mind and body set into a rhythm."
On stream, Team Liquid bottom laner Doublelift has been streaming his solo queue games for fans to watch online. During one match duoing with G2 bottom laner Perkz, Doublelift acknowledged the strength of the region. "Everyone here is so good mechanically," he said. "I honestly believe there's not much of a difference between these guys and NA pros."
G2 Esports' roster normally lives in Berlin where Riot Games' League European Championship studio is located, which is where the play-in rounds will be contended. Their whole team is currently holed up at the Red Bull headquarters in London to practice and scrim. Rodriguez believes that "if the big tournament happens to be in your city, you are better off training elsewhere."
"You want to have a little bit of a shock effect, like 'oh shit, it's starting, things are getting real,'" Rodriquez said.
Surviving Group Stages
The League of Legends World Championship is broken up into play-in, group and knockout stages. Twelve teams are drawn into four groups at the play-in stage, with the top teams making it to the group stages. There, they will join the other 12 teams and compete in best-of-ones to see which four make it to the quarterfinals. Both G2 and Team Liquid were first seed in their respective regions and have already made it to the group stages.
In Group D, Team Liquid faces off against 2018 World Champions Invictus Gaming as well as Taiwan's ahq Esports. After beating IG at MSI, Arhancet feels that there's going to be "a lot of motivation from them to beat us at groups."
Over in Group A, G2 will have to face off against North America's Cloud 9 and the Korean rookies Griffin Gaming. Rodriguez believes that Griffin is "one of the best best-of-one teams in the world" and Cloud9 has "always been the best performing NA team at Worlds."
Neither road will be easy, but getting to the top rarely is.
"We are confident and ready, there's a real chance for North America to win the world championship. This is the year to do it," Arhancet said. "Thanks to all the fans. We are going to be busting our asses training, and we are going to leave nothing that can be an excuse."
Rodriguez feels just as strongly about G2 Esports' chances. "I want to win Worlds...This will happen, get comfortable with it, start saving up money for the follow-up limited-edition items we will put in our shop."
Correction: A correction has been made to reflect that ahq Esports is from Taiwan and G2 was the first European team to win a "Grand Slam."