Leah Remini Says Scientology's Small Business Loans are 'Criminal,' Slams Trump Admin For Hiring Spokesperson
Scientology whistleblowers Leah Remini and Mike Rinder are shocked by President Donald Trump's aid for the Church of Scientology. They told The Daily Beast that the Church is taking advantage of the Paycheck Protective Program (PPP), despite claiming they have a network of volunteers. Remini, a former Scientologist, also posits that there is a financial benefit to the Nation of Islam for telling their people to study Scientology.
The Daily Beast reported that the Church of Scientology, known for its celebrity following, received three PPP loans of up to $350,000 each this year amid the pandemic. These loans went to the church's sites in New York, Florida and Washington, which claim to employee 137 workers, total.
However, the Remini alleges that the church is known to misappropriate their money and have been involved in past scandals, including Danny Masterson's rape allegations and possible tax evasion in 2017.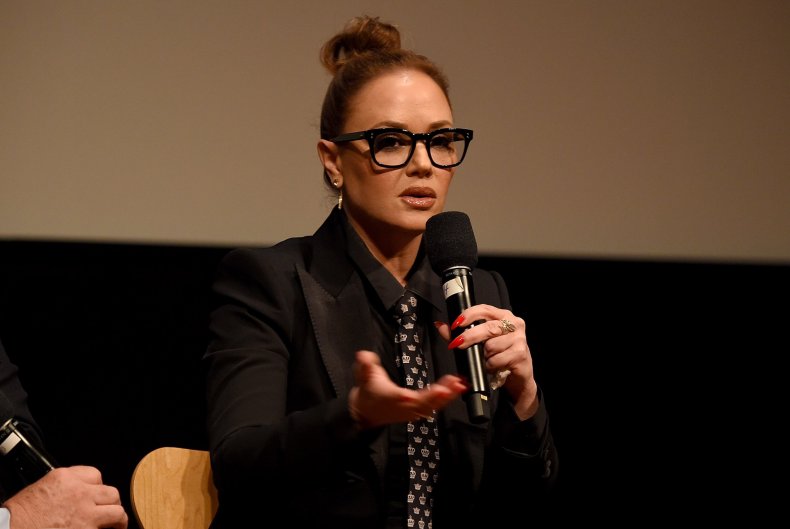 "It's insane," Remini told The Daily Beast. "Mike and I have tried to meet many times with the IRS, and the IRS knows what they've done. They've known that they've cleared the way for Scientology to misappropriate their money. It's run like a business for profit. And this just says that!"
Rinder, the former former senior executive of the Church of Scientology International, also claimed that the Church of Scientology isn't honest about whether or not their employees are being compensated for their work.
In April 2014 the Church of Scientology was worth over $1 billion (mostly in real estate). Since it's tax-exempt now, the church is no longer required to disclose their overall income. "I suspect the figures listed as 'book value' are the lowest valuations of assets they think they can get away with," Rinder said at the time.
"The PPP loans were about ensuring that people don't lose their jobs, and Scientology, when confronted about the fact that they don't pay minimum wage or anything, say these people are volunteers!" Rinder said. "Staff members of Scientology organizations are 'volunteers,' they're not employees, and they're getting loans so that people don't lose their jobs?"
Remini also revealed that Joy Villa, the Scientologist pitchwoman, was part of President Trump's Campaign Advisory Board having "infiltrated" the Administration. "I don't know how this continues to be a thing. It should be criminal," she said.
The actress also thinks that there's a financial benefit for the Church of Islam to tell their followers to study Scientology. The West Coast's regional minister for the Nation of Islam, Tony Muhammad, also appeared to use the commission associated with Scientology.
"You receive a 10 percent commission any time you get somebody to do a Scientology service, and you're called a 'staff member' once you start promoting Scientology courses," said Remini. She also shared that she loaned Muhammad money when he first joined the church. The actress also claimed that he never paid her back and blocked her on Twitter.
"So I think there's also a financial benefit to the Nation of Islam telling their followers to study Scientology," she told The Daily Beast.
Newsweek did not receive comment from President Donald Trump, the Small Business Administration, or the Church of Scientology at the time of publication.
Correction (7/22/2020, 5:40 p.m. ET): An earlier version of this story misstated that the Nation of Islam was contacted for comment. Additionally, this piece has been updated to reflect that the Small Business Administration was contacted for comment.