Leaked Oath Keepers Data Reveals U.S. States With Most Members
Aggregated information from a data leak last year shows that members of the Oath Keepers are most likely to live in Texas, California, Florida and New York, respectively.
A map published Tuesday by the Anti-Defamation League (ADL) shows Texas is home to 3,301 Oath Keepers, eight of which are elected officials, 33 are in law enforcement, 10 are in the military and seven are first responders. California placed a close second, counting 3,077 Oath Keepers. Florida placed third with 2,718 Oath Keepers and New York followed with 1,996 Oath Keepers. Virginia was found to be the state with the most Oath Keepers who were members of the armed forces. New York had the most law enforcement members, and Illinois had the most first responder members. North Dakota was home to the fewest Oath Keepers, with 81.
Scrutiny about the Oath Keepers intensified after the January 6, 2021, attack on the U.S. Capitol, with dozens of members believed to be involved, according to reports. The Oath Keepers is an anti-government, far-right group associated with the militia movement. It was founded in 2009 by Texas resident Stewart Rhodes.
During the U.S. Capitol insurrection, individuals allegedly involved with the Oath Keepers discussed providing security for U.S. Representative Ronny Jackson of Texas through text messages sent during the riot. The texts were published in court documents.
Rhodes and other members of the group were charged with seditious conspiracy and an array of other charges by the Department of Justice earlier this year. In total, 26 members were arrested in conjunction with the U.S. Capitol attack. Rhodes is scheduled to go on trial later this month but recently hired a new lawyer after firing past lawyers for a "'breakdown' in communication," according to a report in The Hill. Rhodes requested his trial be delayed so his new lawyer could become acquainted with the case.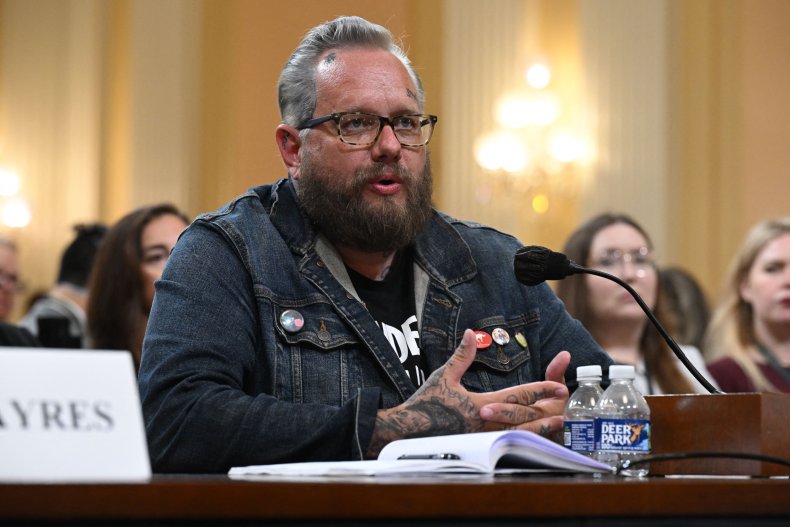 ADL published the leak information yesterday in the form of an interactive U.S. map. An earlier version of the same information was originally published by nonprofit journalist collective Distributed Denial of Secrets (DDoSecrets) in September 2021. The leak included more than 38,000 names on the Oath Keepers' membership list as well as other membership data.
ADL reports that some members may have joined with a muddied view of the Oath Keepers group and may not be aware of its true purpose. Some may also have left the group since signing up.
"That said, the range of individuals represented in the Oath Keepers leak shows the extent to which this extremist ideology has gained acceptance," the ADL report said. "Even for those who claimed to have left the organization when it began to employ more aggressive tactics in 2014, it is important to remember that the Oath Keepers have espoused extremism since their founding, and this fact was not enough to deter these individuals from signing up."
The ADL said in its post that many Oath Keepers members believe that the New World Order, which the ADL called "a shadowy conspiracy," is convincing the federal government to "strip Americans of their rights and ultimately enslave them."
The Oath Keepers is known for targeting members of the military and law enforcement with its messaging.
"Oath Keepers explain that if the federal government issues an unconstitutional order—often illustrated by extreme hypotheticals such as mass gun confiscation or illegally mass detaining Americans in concentration camps—it is up to the military and law enforcement to enforce these edicts," the ADL said in its post. "For this reason, the group tries to reach service members first, so they are prepared to refuse and resist such orders."
The ADL detailed other criminal activities Oath Keepers have been arrested in connection with, such as firearms violations, conspiracy to impede federal workers, possession of explosives and threatening public officials. The group received national attention in 2014 and 2015 after it organized armed disputes between ranchers or miners and federal agencies. Oath Keepers joined the Bundy Ranch armed standoff against the Bureau of Land Management in 2014 in Nevada. Members also participated in a 2015 standoff in Montana between the White Hope Mine and the U.S. Forest Service.
Newsweek reached out to the ADL for comment.